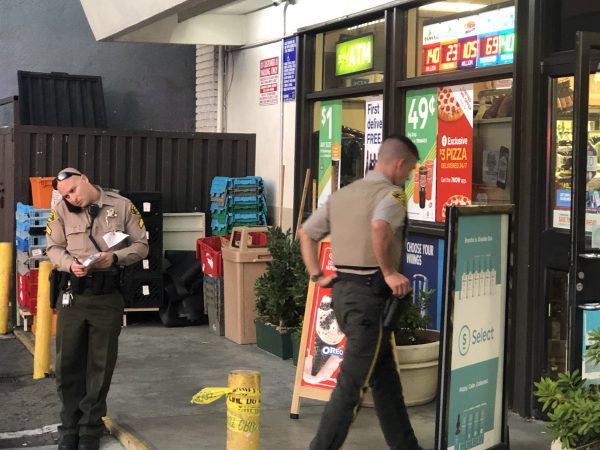 A man apparently killed himself in the 7-Eleven store on Holloway Drive at La Cienega Boulevard on Monday afternoon.
Sheriff's Detective Kevin Acebedo said the incident is still under investigation. Det. Acebedo said video footage showed the man getting into a car occupied by a woman in the parking lot in front of the 7-Eleven.  Some sort of altercation ensued, which led to the woman leaving the car and going into the store at which point a 911 call was made.
Det. Acebedo said the man followed the woman into the store. He then apparently removed a cable from a shelf and barricaded himself in an employee area at the rear of the store.  When Sheriff's deputies were able to get into the area, they found him with ligatures on his neck, indicating that he may have strangled or hanged himself.  He was taken to Cedars-Sinai Medical Center where he was found to be dead.
At this point, no information is available to the public on the identity of the man or the woman involved in the incident.  Det. Acebedo said that she was not harmed.