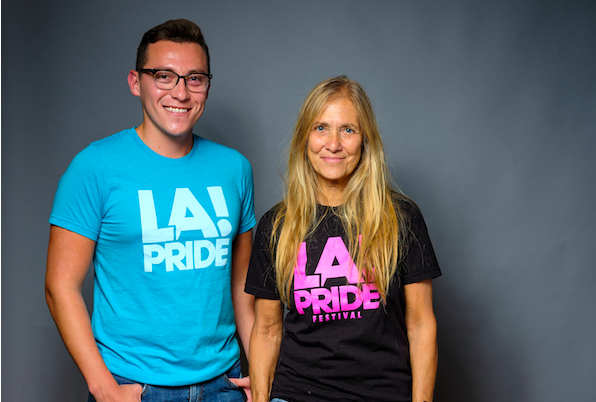 Christopher Street West, the nonprofit organization that stages the annual LA Pride parade and festival in West Hollywood, is no longer in the red.
A review of its 2017 tax return shows that CSW's revenue for the year was $3.85 million and expenses were $3.48 million, leaving it ahead by $373,332. In the 2016 fiscal year, CSW saw a loss of $415,000.
The sale of festival tickets accounted for $1.3 million of CSW's 2017 fiscal year revenue. Another $366,000 came from beverage sales at the festival and another $123,000 from food sales, charges for exhibitor booths and other Pride-related sources. The West Hollywood City Council in May voted to allocate $1.87 million to support the annual LA Pride event, an increase of 70% from the year before.  The majority of that went to cover public safety. 
CSW's financial turnaround came after a major shakeup of its management and board of directors. In May 2018, Chris Classen, the controversial president of CSW's board, was replaced by board member Estevan Montemayor. In July of that year, Madonna Cacciatore became the organization's first full-time executive director.
Classen and board member Craig Bowers, who were partners in an events promotion business, recast the Pride festival in 2016 as a music festival that some labeled "the gay Coachella." That move, which targeted Millennials, angered older LGBT people. Also upset were transgender and lesbian members of the community, whose specific programming originally was reduced by Classen and Bowers. Several LGBT groups called for a boycott of the event, which lost $395,000.
The parade was replaced in 2017 by the Resist March, a protest of actions taken by Donald Trump's administration, although the festival continued. The festival was radically reduced in size because of construction taking place in West Hollywood Park.  Revenue attributed to the Pride event was $1.5 million in 2016 and $1.8 million in 2017.