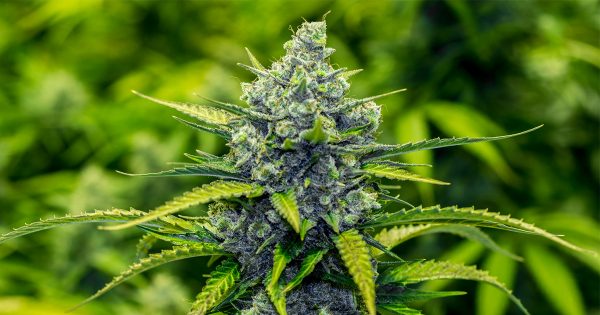 City Hall staff on Monday night presented an update on the implementation of West Hollywood's cannabis ordinance and requested several changes that prompted a debate in which Councilmember John Duran argued that the city was over-regulating cannabis businesses.
Duran, who has described himself as a Libertarian, complained about what he saw as a use of "police power" in regulating some cannabis businesses and argued against some of the regulations that were established as part of the city's complex cannabis business licensing process.
The update noted that six of the 11 successful applicants for cannabis licenses in various categories have gotten the required approval from the city's Business License Commission and three of those have received building permits. One, Flore Flora LLC, already has opened its Lowell Café on La Brea Avenue. The others who have received both business license approval and building permits are Pleasure Med and the Artist Tree, with both anticipating openings in the first quarter of next year.
The city has granted eight licenses in each of five categories: recreational cannabis sales, medical cannabis sales, cannabis delivery service, operation of a lounge for smoking cannabis and eating cannabis-infused products and, operation of an edible-only lounge. Some applicants have qualified for licenses in multiple categories.
City Staff Seeks Clarification and Changes
Those approved in the licensing process for recreational, medical and delivery categories must get the Business License Commission's approval by Feb. 7, 2020. Also, the four current medical dispensaries must get their licenses renewed by the end of 2020. In a memo to the City Council, city staffers requested that the Council:
— Clarify that its decision in June to pause the one-year deadline for consumption lounges to receive their business licenses applies to both smoking/vaping/edible lounges and edible-only lounges. The Council had agreed to the pause to allow recipients of the licenses to rework their business plans after a change in state regulations banned them from selling non-cannabis food and drinks in their cannabis establishments.
— Allow customers of cannabis consumption lounges to take home at least a part of what they haven't consumed when they decide to leave. The city's current cannabis ordinance only allows that if the consumption lounge is adjoining a recreational cannabis shop. That was to prevent consumption lounges from effectively operating as cannabis retailers instead of lounges.
The memo to the Council notes that some cannabis products offered in lounges don't come as "single servings." Requiring that a customer consume all of such a product might mean he or she would consume too much. The staff proposes to work on the exact language to present it at a future meeting.
— Amend the city's current cannabis regulations to allow "edible only" cannabis lounges to provide an adjacent area where customers can smoke their own cannabis. The edible cannabis lounges would not be allowed to sell cannabis that can be smoked or vaped. That suggestion is prompted by the state ban on the sale of non-cannabis food and beverages in cannabis edible consumption lounges. The staff memo says that selling only edible cannabis products might not be a viable business model.
— Make some changes in the municipal code that would make it easier for cannabis consumption lounges to operate adjacent businesses where customers can eat and drink non-cannabis products and would waive some city fees for such lounges.
— Clarify that a change in ownership of a cannabis business that involves the addition or departure of someone owning 20% or more of the business will mean a re-evaluation of the business's license. That's because, the memo says, "a significant portion of the weighting criteria (in granting the license) and points were focused on the experience and the team of individuals that would be operating and leading the cannabis business."
— Explore ways to license and regulate special events where cannabis products can legally, under state law, be smoked, vaped or eaten.
— Request that the state implement standards to verify the safety of cannabis vaping products, including the potential for third-party product verification, to help curtail the illicit market for cannabis vaping products.
The Argument Over Government Regulation
The City Council's debate started over how much of an unconsumed cannabis product a customer should be able to take home and whether customers of cannabis consumption lounges should be able to buy products there as they would at retail cannabis shops.
Councilmember Duran said that limiting the amount of leftover cannabis that a customer could take home from a consumption lounge was an overreach by government.
"You're really trying to regulate in a way that is so tight and so constrictive," he said to John Leonard, the city's community and legislative affairs manager, who has been overseeing the cannabis licensing process. "You've got to remember that the licenses and our four the originals are competing with hundreds of businesses across Los Angeles…They're not competing with just each other… and we are treating them with such an iron grip that they are going to strangle before they take off."
The "originals" was a reference to the four existing cannabis businesses that were granted temporary sales licenses without having to go through the application process.
Duran also argued that those businesses that were approved to open lounges for the consumption only of edible cannabis products should also be able to permit smoking and vaping of cannabis on-site. The city's application process created separate licenses for eight businesses that operated edible consumption lounges and eight that offered consumption lounges that permitted eating, smoking, and vaping cannabis-infused products.
Another major issue was whether and to what degree the city should require that the cannabis businesses that qualified for the limited number of licenses to operate in West Hollywood must remain in the hands of their original owners. An applicant's experience in operating a cannabis business was a factor in determining who qualified for a license.
Duran said he didn't think that the city should stipulate the maximum percentage of a cannabis business that the owner can sell, and if it did, perhaps the threshold should be 49% rather than the 20% recommended by city staff. Duran said the city also could consider the amount of time the business has been in operation. That would allow a business that obtained a license based in part on the experience of its owner to transition to new ownership over time.
Donald Trump and Snoop Dogg
Councilmember John Heilman argued against a 49% threshold, offering what he described as an "extreme and outrageous example" of a possible change. "What if one of the applicants sold 49% of the business to Trump Enterprises? I think we wouldn't be very happy having a cannabis business that's owned 49% by Trump Tower… I do agree that we need to be flexible and that changes will occur… But I want to be sure that the people who are operating these businesses…are credible operators…"
Duran argued that that would be imposing a purity standard. "It's more likely that Snoop Dogg – I'm a big fan of Snoop Dogg — would be one of the potential investors coming up with 49% of financing … There might be people who may not like his politics or his music or his philosophy and so what. When do we as city government ever get involved in questioning the investors of any business in this city?"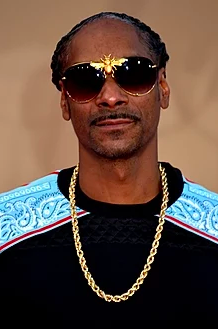 Heilman, in a comedic moment in the meeting, noted that Snoop Dogg has been convicted of cocaine and gun possession and was found not guilty of murder.
Given that the cannabis licenses are for a one-year period, Mayor John D'Amico suggested that it be up to the city's Business License Commission to decide whether a change in ownership should have an impact on renewing a license.
The Council agreed to move forward with a request that the city's Business License Commission and city staff members come back with reasonable regulations governing the percentage of a cannabis business that could be sold without requiring qualification for a new license. The proposed regulations also would establish a timeline for requiring that the original owners remain in place.
The Council also agreed to extend the one-year deadline for an applicant to obtain the necessary operating licenses from one year to two years (February 2021) for an edible cannabis consumption lounge and apply that extension to other licensed businesses that the edible lounge owner was planning to integrate into the business.
The Council asked city staffers to come back with a recommendation on limits to the amount of unconsumed cannabis that a customer can take home from a consumption lounge. Duran's fellow Council members did not support allowing businesses that won edible consumption licenses to open adjacent smoking lounges.