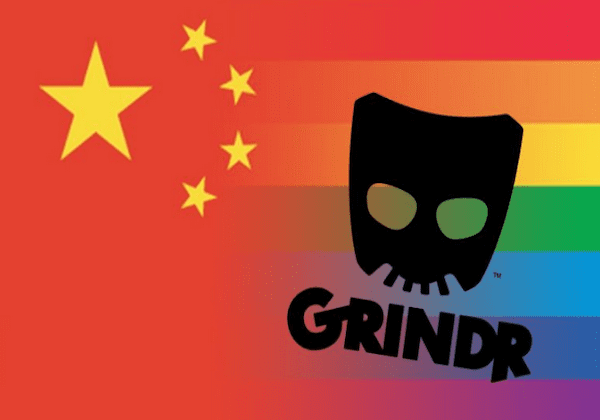 Grindr, one of the biggest tech companies headquartered in West Hollywood, remains the operator of the most widely used gay hookup app in the world. But a story published by Los Angeles Magazine about the evolution of Grindr since its acquisition by a Chinese company reports that under the management of Scott Chen, its heterosexual CEO, the staff itself is now largely heterosexual.
"Over time, as people have left, they've been replaced by straight people," said an employee interviewed for the story. "Today Scott likes to use the phrase: 'We're not an LGBT company anymore. We serve LGBT users.'"
The story, which can be read online here, charts the changes since Beijing Kunlun Tech Company acquired Grindr in 2016 from Joel Simkhai, a gay man who had moved to Los Angeles from New York City and now apparently spends most of his time in Miami. Kunlun paid $93 million for Grindr, which claims 27 million users worldwide.
Grindr has faced criticism since before the Kunlun acquisition for not taking steps to secure its users' data, which includes location information, messages, and even HIV status if users choose to provide it.
In a story for the Verge, Casey Newton writes that "Grindr owns some of the most sensitive data about its users that a social network ever could: the filthiest chats they've ever sent, nude photos and videos, and also their real-time location, measured within yards. That's all connected to a user's email address, from which a user's true identity might be easily learned. The Chinese government has likely taken a significant interest in that data, which could be useful in targeting dissidents at home and for blackmail abroad."
The federal Committee on Foreign Investment in the United States (CFIUS), expressing concerns about the Chinese government's access to Grindr's data, has ordered that Beijing Kunlun Tech sell the company. It initially had set a deadline of June 2019. Grindr is said to have engaged a firm to facilitate the sale but it is unclear why it hasn't taken place.
Under Simkhai's management, Grindr also was called out for failing to take steps to stop drug dealers from using its platform to market methamphetamine and other highly addictive drugs to gay men. In Australia and England, Grindr was widely criticized for facilitating the sale of dangerous drugs. A multi-week investigation by WEHOville in September 2016 revealed that, on an average night, there were as many as three dealers offering illegal drugs for sale to West Hollywood users of Grindr.
Chen has been under attack since November 2018, when he posted a comment on Facebook stating that he believed "marriage is between a man and a woman." Gay rights activists jumped on that comment to say that Chen opposed same-sex marriage, which Chen denied, saying his remark had been taken out of context.
After Into, Grindr's online magazine, published a story about that controversy, Chen shut it down and laid off its staff, saying Grindr wanted to focus more on visual content.
Former staff members have told Los Angeles Magazine that Grindr has been more focused on cutting costs than on implementing data-security measures.
Chen has denied allegations that he has forced out LGBT staffers from Grindr's headquarters, which is in the Pacific Design Center. It issued a statement in response to the complaints noted in the Los Angeles Magazine article that stated: "We have more to do, but we are pleased with the results we are achieving for our users, our community, and our Grindr team."