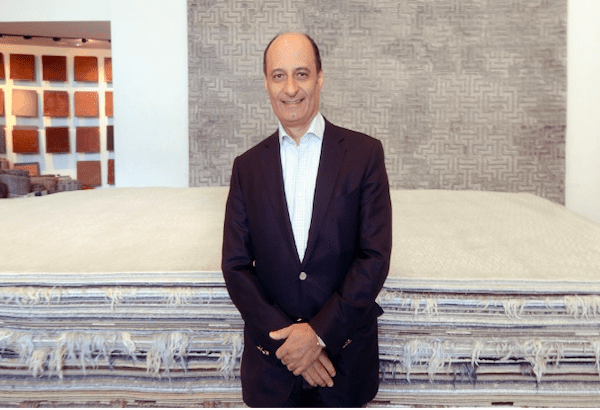 CORRECTION: An earlier version of this story contained a photograph of Benhour Soleimani, also known as Ben, and said that he had donated to Donald Trump's election campaigns. While the Federal Election Commission donor database lists Ben Soleiman as a donor of $5,600 to Trump, Benhour Soleimani says, and WEHOville has confirmed, that he was not the Ben who was the source of those donations. They came from his brother, Benjamin Soleimani, who has confirmed that he was the donor. WEHOville regrets the error and has corrected the story and replaced the photograph of Benhour (Ben) Soleimani with that of Benjamin (Ben) Soleimani. Benhour and Benjamin Soleimani were partners in BMB Commercial Corp., the real estate company involved in the Restoration Hardware and other Melrose Avenue real estate developments.
In West Hollywood, there was a protest in August against the Equinox gym on Sunset Boulevard after it was reported that Stephen Ross, founder of the company that owns the Equinox, was hosting an expensive fundraiser for Donald Trump's re-election campaign. The West Hollywood City Council has refused to do business with companies controlled by Trump and City Councilmember Lindsey Horvath famously issued a statement saying Donald Trump wasn't welcome in West Hollywood.
However, things went quiet among local politicians when news emerged that same week that donors to Trump included the Mani Brothers, two of West Hollywood's most prominent real estate developers and property owners who also have been major donors to the campaigns of City Council members John D'Amico, John Duran, John Heilman, and Lindsey Horvath.
Now, a review of Federal Election Commission data shows that Benjamin Soleiman, another major WeHo developer and a contributor to City Council election campaigns,  has made significant donations to the re-election campaign of the controversial president, who currently is the subject of an impeachment investigation by Democratic members of the U.S House of Representatives.
Benjamin Soleimani donated $5,600 to Trump's campaign in September according to FEC records. David Soleimani, a relative of Soleimani's who owns J.H. Minassian & Co., the rug company at the Pacific Design Center, donated $2,000 to Trump that month. OpenSecrets.org, which chronicles campaign donations, reports that Benjamin Soleimani also donated $19,600 in May 2016 to the Republican National Committee, several months ahead of Trump's successful election as president.
Under federal law, an individual can contribute a maximum of $2,800 to a candidate to per election. Because primary and general elections count as separate elections, individuals may give up to $5,600 per candidate per cycle. Individuals currently can contribute up to $35,500 per year to a political party.
In a Facebook post in August, Marta Evry, who had been a field coordinator for Barack Obama's presidential campaign, reported that the Mani Brothers and their family members had donated $16,800 to Trump.  A review by WEHOville of current FEC reports shows that Trump actually received $10,600 from Simon Mani and his wife Rachel. Daniel Mani had donated $1,600 in 2016.
Soleimani's BMB Commercial Corp. donated $15,000 to "WeHo United for John Heilman for City Council 2015," an independent expenditure committee formed to support Heilman's re-election campaign. BMB Commercial also was a major supporter of City Councilmember John Duran's 2013 election campaign, donating $5,000 to the "Friends of West Hollywood, A Committee Supporting John Duran for City Council 2013" independent expenditure committee.
BMB donated $5,000 to "West Hollywood United to Support Lindsey Horvath and John D'Amico for Council 2019," an independent expenditure committee supporting the re-election of those incumbents in March.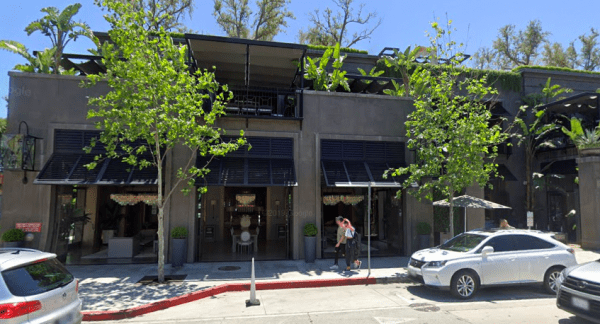 During both the 2013 and 2015 elections, BMB was seeking support from the City of West Hollywood for major projects. The City Council in 2013 denied the West Hollywood West Neighborhood Association's appeal of the Planning Commission's approval of BMB's proposed Restoration Hardware building at 8564 Melrose Ave. at Westmount.  And in 2015 the Council approved BMB's plans for a two-story commercial building at 8650 Melrose Ave. at Norwich Drive that also had been opposed by some residential neighbors.
Benhour Soleimani, a Beverly Hills resident with major business interests in West Hollywood, has been dubbed "The Mayor of Melrose" by the Los Angeles Times, which profiled him in 2010. "For the better part of the past 10 years, he has been helping to transform the five-block stretch of Melrose Avenue between La Cienega and San Vicente into one of L.A.'s most stylish hamlets," the Times story said.
The Soleimanis in 1991 opened Mansour, a showroom for their family's rug business, at 8600 Melrose Ave. near Westbourne in West Hollywood. It is said to be the largest rug retailer in the world. Through BMB the Soleimani brothers have developed a number of properties in the Melrose area, including the building at 8590 Melrose Ave. that housed the now-closed Kitson apparel store, and Waterworks at 8431 Melrose Place, which sells upscale sinks and other bathroom fixtures. BMB's plan for the 30,000 square foot Restoration Hardware building, initially planned as a wholesale location, was approved by the West Hollywood City Council in May 2012 in a 3-2 vote, with then-Mayor Jeffrey Prang and Councilmember John D'Amico opposing. WHWRA opposed the project, arguing that the inclusion of retail space and an underground garage for 130 cars meant it would contribute to traffic congestion in the area. Councilmember Duran supported BMB's arguments for the project, saying that distinctions residents made between wholesale and retail usage weren't relevant.