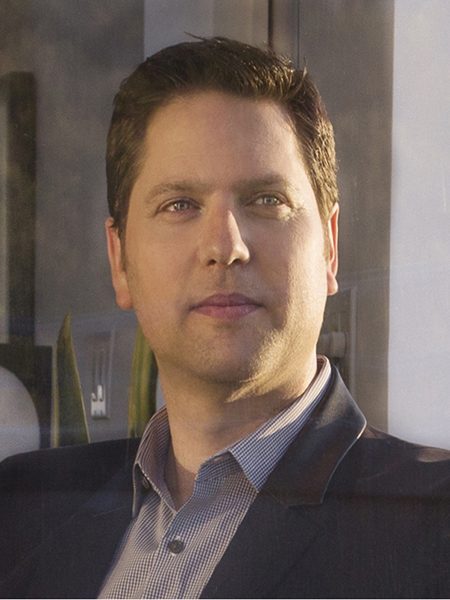 The City of West Hollywood has selected Ric Abramson, a West Hollywood-based architect who has long been active on city-related boards and commissions, to lead its new Urban Design and Architecture Studio.
The Urban Design & Architecture Studio is a new division within the city's Community Services Department. the Studio will be overseeing the Design Review process and looking closely at the future design aspects of the City's public streets and spaces. He also will be responsible for helping develop and implement an urban design strategy aimed at improving architecture, infrastructure, and the relationship of private developments to public spaces in West Hollywood.
Abramson has lived in West Hollywood since 1989, In 2003 he launched his architecture firm, WorkPlays, and has designed many residential, multi-family and mixed-use projects throughout the city. In an interview with Nate Berg for West Hollywood Magazine in 2016, Abramson said that he sees two forces at work in the city: one that wants new growth and more density, and another that wants the city to maintain its modest population and neighborhood scale. Abramson said that he sees room in the middle. He also stressed the importance of keeping in mind the neighborhood in which a new project is proposed.
"Unfortunately, the way that we zone cities, they're generally citywide standards," Abramson said. "I'm much more interested in what makes sense not at a citywide level, but at the neighborhood scale."
Abramson holds a Bachelor's degree in Architecture from Cal Poly S.L.O. and a Master's degree in Architecture from UCLA. A Fulbright scholar to Italy, his studies also included a stint at the American Academy in Rome. In addition to his private architectural practice of over three decades, he has taught history and theory courses and architecture and urban design studios for over 18 years at SCI-Arc and the USC School of Architecture.
Over the years Abramson has served on the General Plan Advisory Committee, the Green Building Committee, the Environmental Task Force, the Sustainable City Committee, the Public Facilities Commission and the West Hollywood Community Housing Corporation Board – on top of running WorkPlays, his West Hollywood-based architecture firm. He recently completed a three-year term representing the California region on the American Institute of Architects' National Strategic Council in Washington DC.
Abramson is known as a strong advocate for affordable housing, sustainable design, and innovative infill development. He recently completed new Design Guidelines intended to promote greater access to more affordable home ownership in underserved communities throughout L.A. County. For the past two years, he has chaired AIA California's Housing Congress, which has explored new design-based approaches to addressing the state's housing crisis.
Abramson initiated two state bills signed into law by Governor Brown. Most recently, AIA Los Angeles honored him as the first recipient of its Citizen Architect Award for his policy and legislative efforts, leadership, advocacy, and civic engagement. He also has worked closely with national, state, city and county officials and staff on environmental, sustainability, green building, economic development, and housing initiatives.
Abramson will begin his new position on Monday.