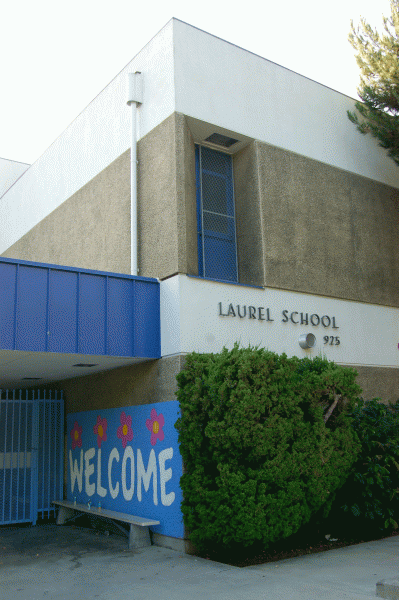 L.A. Unified School District Board Member Nick Melvoin has assured parents of students at Laurel Span School that a proposed new middle school won't be located on the Laurel campus.
In a letter to those associated with the school, Melvoin and Cheryl Hildreth, superintendent of LAUSD's Local District West, said that while the proposed West Hollywood-Fairfax middle school was "still a work in progress, we wanted to confirm for staff and families that the proposed new program will not be located on the Laurel campus."
They also confirmed their support for Laurel's designation as a Cinematic Arts and Creative Technologies Magnet school, which was made official in June.
Laurel, which is located at 925 N. Hayworth Ave., just outside the West Hollywood city limits, offers classes from kindergarten through eighth grade. A proposal to create the West Hollywood-Fairfax Academy middle school had alarmed parents of Laurel's students, who heard that a possible location was the Laurel campus. Parents who attended a public meeting with Melvoin last week said they were concerned that resources that had been focused on Laurel would be diverted to the adjacent middle school, whose sixth through eighth-grade classes effectively would compete with those of Laurel.
Local District officials still haven't decided where to recommend that the West Hollywood-Fairfax Academy be located. Two locations that have been under consideration are the Fairfax High School campus on Melrose Avenue and the West Hollywood Community Day School at 1049 N. Fairfax Ave.
Melvoin has said that West Hollywood City Council members have supported the concept of the WHFA school, although the city hasn't committed to help fund it or build it. The new middle school also has been supported by parents of some students at West Hollywood Elementary School, the only public school within the boundaries of the City of West Hollywood. WeHo Elementary and Laurel differ radically in the makeup of their student populations, with two-thirds of the students attending West Hollywood Elementary being white, while 73% of Laurel's students are from racial or ethnic minorities.
There are five other elementary schools that have expressed support for a new middle school — Cheremoya, Gardner, Melrose, Rosewood, and Wonderland. The only other public middle school relatively near them is Bancroft Middle School on Las Palmas Avenue, just east of Highland Avenue and outside of West Hollywood's city limits.