This past Sunday morning I drove the length of WeHo's slice of Santa Monica Boulevard, from the western border at Doheny to the eastern one at La Brea, and back. (FYI: it's 38 city blocks – 2.8 miles – long.) My goal? Count the number of closing, recently closed, or otherwise empty storefronts on both the north and south sides of the street. (Note: I did not count brand new construction still standing empty. But that only amounted to a couple of locations.)  
Depending on the way you count them, the grand total of empty spaces numbers between 36 and 39. That is to say, I counted a total of 39 businesses that are closed or in the process of closing, but three of those are already becoming new businesses.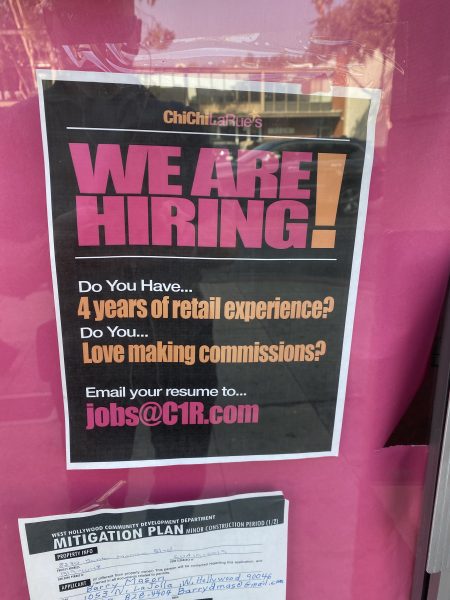 Q Voice News reported back in February that porntailer Chi Chi LaRue will be expanding from its small digs next to Micky's by opening a second location at the former Circus of Books building at Santa Monica Boulevard and La Jolla Street. Also, it is hiring, judging from posters taped to the windows. Send an email to jobs@C1R.com if you have four years of retail experience and "love making commissions."
The former Nori Sushi at 8730F Santa Monica Blvd. is set to reopen Dec. 1 as Sachi Sushi. New owner Mr. K. Kim, who looked to be about 50 and was not affiliated with the prior restaurant, told me "it's a lot of work" to do the current remodeling that I saw underway when we spoke.
And the Pleasure Chest is opening Pleasure Med at 7715 Santa Monica Blvd. next door to its famous sex shop. Billed as "a new cannabis adventure," according to green and white banners hanging above the sidewalk, it will offer a restaurant, lounge, retail and "wellness campus." Presumably, customers of both businesses will be able to park at Pleasure Chest's current lot.
The other 36 locations either stand empty (most with for lease signs beckoning interested parties) or are in the process of closing.
One of them is WeHo pet supply institution Collar & Leash, which is shutting its doors on Nov. 30. (See story below.) Signs taped to its windows announce, "Everything in the store is 40% off, final sale!" Only two years ago the business received a certificate of recognition from the City Council due to WEHOville readers voting it the Best Pet Supplies business in the city.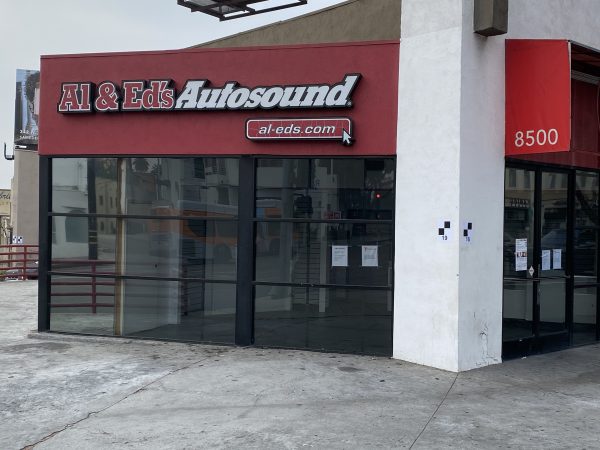 Other businesses no longer around include the Red Door Salon, Coffee Bean & Tea Leaf, Café D'Etoile, the French Laundry, Al & Ed's Auto Sound, and Eddie's Barbershop.
It is well known how retail is struggling in the current economy across the nation, but it's hard to say exactly how WeHo's retail vacancy rate compares to that of greater Los Angeles, Southern California and the nation overall. Google searches revealed numerous sources to explore, yet I didn't see a helpful comparison to explain WeHo's empty storefronts.
A 2017 story in the Real Deal explained that West Hollywood had about as low a retail vacancy rate at 3.2% as did neighboring Beverly Hills, whose rate was 3%. Forbes wrote about shifting shopper preferences in "5 Trends That Will Redefine Retail in 2019." Nearly 4,000 stores were expected to close their doors in 2018. "The brands that do survive," Forbes wrote, "will have done so by creating engrossing experiences."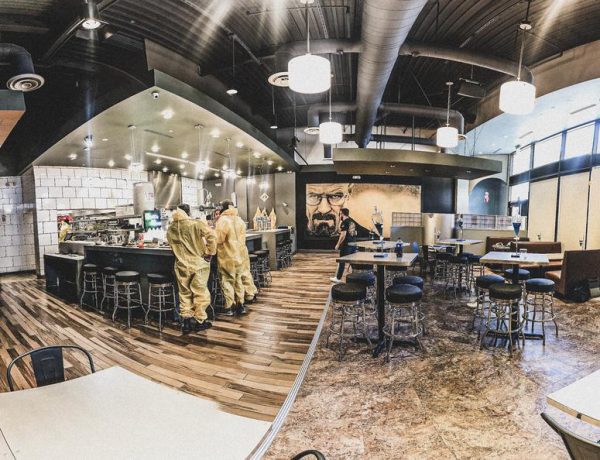 Think about the high-end boutiques on Melrose Avenue and even the aforementioned and yet-to-open Pleasure Med. The retailers most likely to succeed are those willing and able to create experiences beyond just selling merchandise. For example, the Real Real, on the southwest corner of La Cienega and Melrose, not only is a luxury goods consignment shop (aka a used clothing store), but it features a coffee bar. And then there are those property owners who make more money these days from hosting pop-ups instead of executing long-term retail leases. The Storefront website offers a 5,000-square-foot space on Melrose Avenue just west of La Cienega (a location we call Greater WeHo) for $11,400 a week. And the Gateway has hosted pop-up restaurants like "Saved By the Max" and the somewhat controversial "Breaking Bad Experience."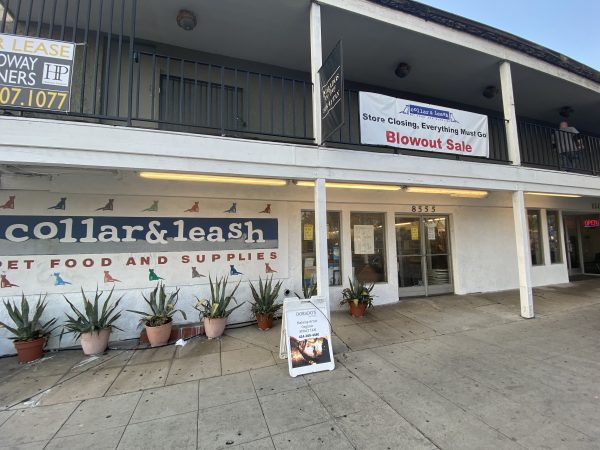 No Collar, Sans Leash
Joseph Chan, the owner of Collar & Leash, told me by phone why he is shuttering his more than 30-year-old pet food and supplies business on Nov. 30. 
"About three-and-a-half years ago Amazon.com and Chewy.com began selling pet food," he said. Within a month his sales had "very quickly dropped by" 30% to 40%, and that was across all three of his locations.
Chan said he has seen his customers change their purchasing habits a number of times over the years, but this time he's not seeing them change back. "Times change," he added. "The old way is not coming back."
There are two other Collar & Leash locations. Chan sold the Pacific Palisades store last year to a private owner who has kept the brand name, albeit adding "Pacific Palisades" to it. And the Silverlake location will also be closing at the end of this month.
Chan sounded upbeat and sanguine about what feels like a momentous loss to WeHo's dog and cat owners (myself included) interested in supporting small, local retail stores. He has other businesses that keep him going, including a consulting firm in the meetings planning space.
Grand Openings
Despite the fact that dozens of WeHo locations currently are in need of retail tenants, new businesses continue to take their chances in WeHo.
The Bôrd Room, targeting millennial men and their "executive barber" needs, opened on Nov. 7 in the PDC's Red Building near WeWork.
Within the Pacific Design Center, Dakota Jackson makes its return with a new furniture portfolio, the Chess Collection, in what looks to be a very masculine effort inspired by Art Deco. There was an introductory viewing event on Monday night and there will be one on Tuesday (Nov. 20). More info is available at (929) 237-8105.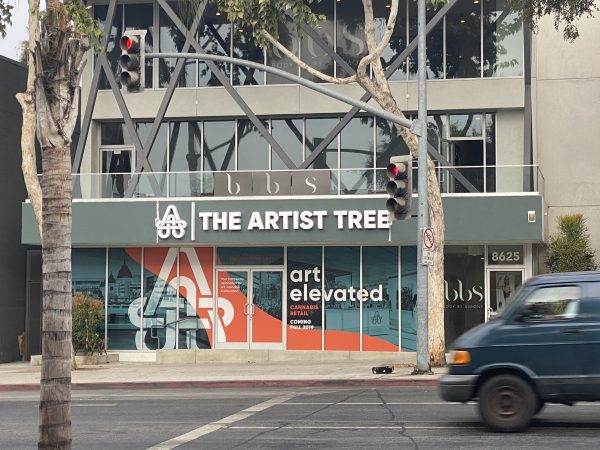 On Friday, the Artist Tree, which bills itself as "West Hollywood's first destination for art and cannabis," will open at 8625 Santa Monica Blvd. Ten percent of proceeds that evening will be donated to Project Angel Food.
And Bean Coffee Roasters, has pushed out a message on Instagram that it has started brewing within the small shopping center at 8743 Santa Monica Blvd. that houses Gym Bar and Five Guys Burgers.
Small Biz Saturday, WeHo Style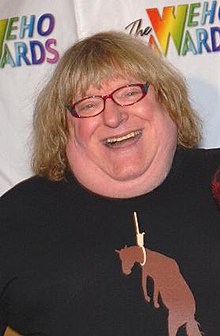 Minor celebrities will be out and about on Nov. 30 for WeHo's execution of Small Business Saturday, the nationally recognized business initiative supporting small businesses and backed by American Express.
Comedy writer Bruce Vilanch will hold court at Rounderbum from 2:30 to 3:30 p.m., actress Elisabeth Rohm at RYU Apparel from 4 to 5 p.m., and NBC4 reporter Robert Kovacik at DogPound from 1:30 to 2:30 p.m.
This year, shopping at WeHo's participating small businesses will benefit the LA LGBT Center's Culinary Arts Program, "an intergenerational training program for LGBTQ youth experiencing homelessness" teaching them "basic culinary skills," according to a Center press release.
More information can be found at wehochamber.com/shopsmall.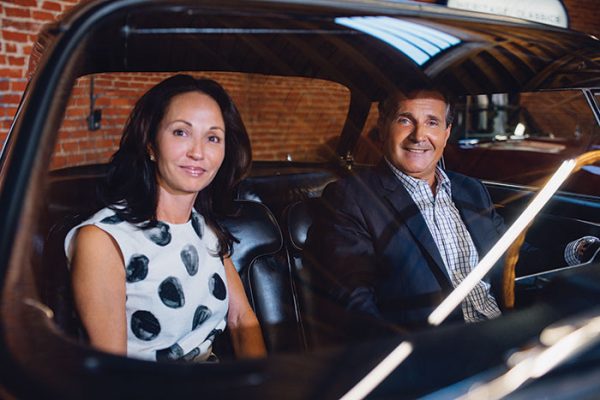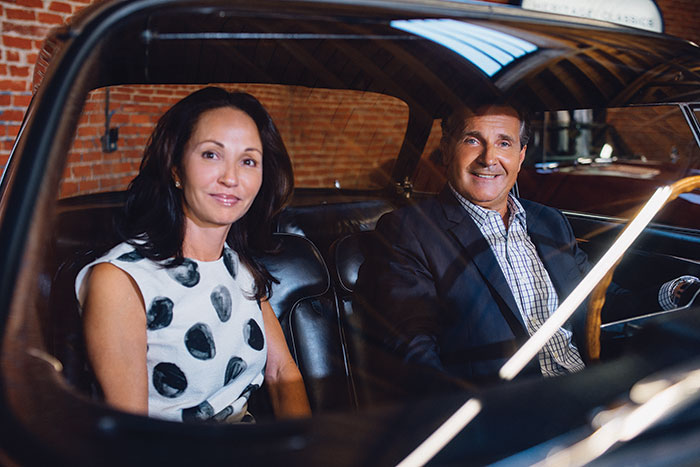 Heritage Classics Soon to Shutter
Hervé Willems, co-owner of Heritage Classics along with wife Solange, confirmed that they are closing the legendary classic car brokerage. He wasn't able to share details just yet, so look for a follow-up piece in early December.
Chamber News
The WeHo Chamber of Commerce continues to woo organizations large and small, both within West Hollywood and outside of it, as partners. New members include the legendary Formosa Café, Gay Men's Chorus of LA, Howl at the Moon restaurant, Besa Mi Vino, Awakening Recovery, the Law Office of Craig Charles, Inspired Closets and, building upon the cannabis craze, Weed Cellars.
In addition, the Chamber's annual Creative Business Awards happens on Thursday at 6 p.m. More information is available online.