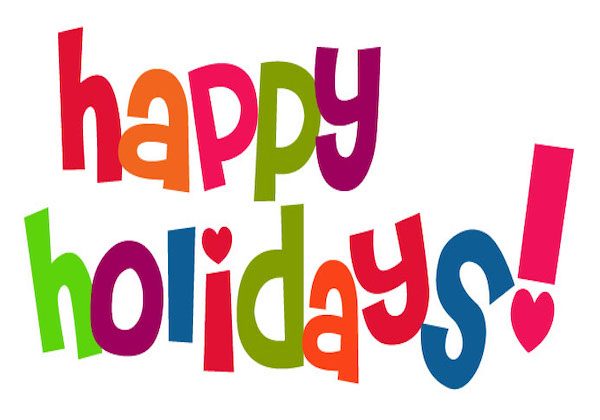 The City of West Hollywood will celebrate the holiday season with special programming throughout the month of December.
That will include decorative street pole banners and a commemorative holiday card featuring original artwork created and donated by the artist Shag (Josh Agle). As part of the holiday card, a poem entitled "Homecoming" was specifically penned for the season by Charles Flowers, the city's poet laureate.
The poem and a digital image of the card are available on the city's website. Printed cards are available at City Hall, the West Hollywood Library, and Plummer Park. Street pole banners featuring the holiday artwork can be seen on Santa Monica Boulevard and Melrose Avenue.
Upcoming Holiday Events
On Dec. 8 at noon, the city and the Avanti Art Center's student dancers will present a special performance of "The Nutcracker" at Plummer Park's Fiesta Hall, located at 7377 Santa Monica Blvd. Suggested donation is $10. For more information, call (310) 980-3171.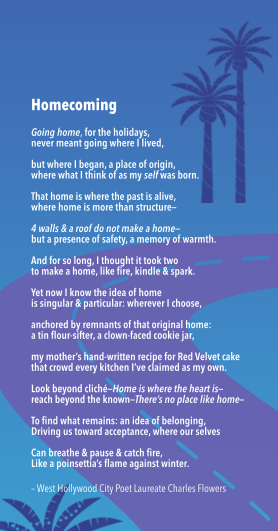 On Dec. 14 from 5 to 6:30 p.m. the city will kick off it's 2019‐20 Winter Sounds free indoor concert series and will feature a holiday jazz concert with world renowned vibraphonist Nick Mancini and his quartet. This concert will take place at the City Council Chambers, 625 N. San Vicente Blvd. Admission is free and seating is on a first-come, first-served basis. More information, music samples, and parking information, can be found online.
On Dec 28 at 11 a.m., children are invited to bring their parents and guardians to West Hollywood Library for a special holiday Drag Queen Story Hour at the West Hollywood Library Community Meeting Room, located at 625 N. San Vicente Blvd. At Drag Queen Story Hour, children are able to see people who defy rigid gender restrictions and imagine a world where people present as they wish — a world where dress-up is real. Drag Queen Story Hour is for children of all ages. No registration necessary and admission is free. More information is online here.
On Dec. 31, New Year's Eve, from 8 p.m. to 1 a.m. #Boom, West Hollywood's premiere alcohol and drug‐free New Year's Eve event, will bring together hundreds of people for a celebration with a DJ, dancing, food, and an alcohol‐free midnight toast. #Boom will take place at the West Hollywood Park Auditorium, 647 N.  San Vicente Blvd. This year's theme is "Icons." Admission is free. Attendees must be 18 years or over to enter and capacity is limited. For more  information and to RSVP, click here.
In addition to holiday programming, the City of West Hollywood will also be conducting its 29th annual West Hollywood Toy and Food Drive in partnership with the West Hollywood Sheriff's Station. The West Hollywood Toy and Food Drive provides families in West Hollywood with a holiday meal — as well as two toys for every child in the family. The city will be accepting donations from Dec. 2  until Dec. 20, with the goal of providing up to 900 families with meals and gifts. For the past three decades, contributions of local businesses and individuals have helped provide more than 7,300 local families with food and gifts.
New unwrapped toys are needed, as well as new clothing, store coupons, and discount cards. For more information about the holiday drive contact Bonnie Smith at bsmith@weho.org. Monetary donations can be made online at or at the cashier's window at West Hollywood City Hall, located at 8300 Santa Monica Blvd. A donation of $65 will help one family, but every donation, no matter how small, counts. Gift and food drive donations can be dropped off at City Hall or at the West Hollywood Sheriff's Station, located at 780 N. San Vicente Blvd.