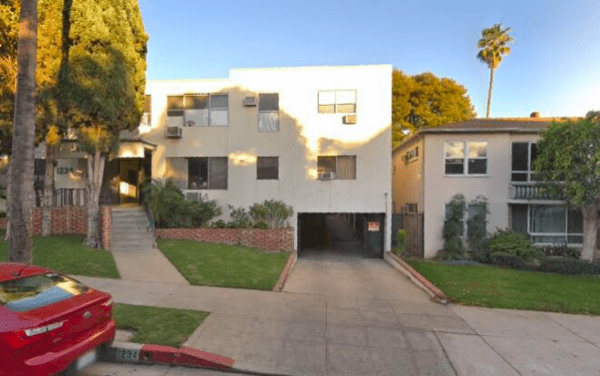 So you're looking for an apartment in a quiet West Hollywood neighborhood? Well, there's a one-bedroom, one-bath unit, with a parking spot, at 1234 Laurel Ave. that may soon be on the market.
That's apartment No. 17, the home until recently of Ed Buck, who now resides in the Metropolitan Detention Center in downtown Los Angeles awaiting trial in August 2020 on federal charges of providing drugs resulting in death and three counts of distributing methamphetamine. The deaths are those of Gemmel Moore, 26, a young black sex-worker, on July 27, 2017, and Timothy Dean, 50, also black, who had worked at Saks Fifth Avenue in Beverly Hills and was found dead in Buck's apartment on Jan. 7 of this year.
David Shane Enterprises Inc., owner of the 22-unit apartment building, will be at the L.A. County courthouse in Santa Monica on Dec. 4 requesting that Buck be evicted.  If the judge grants the request, it's likely the apartment will have to undergo extensive cleaning. Law enforcement officers are said to have discovered a lot of drug paraphernalia and what appears to have been crystal meth, a highly dangerous drug, in the apartment.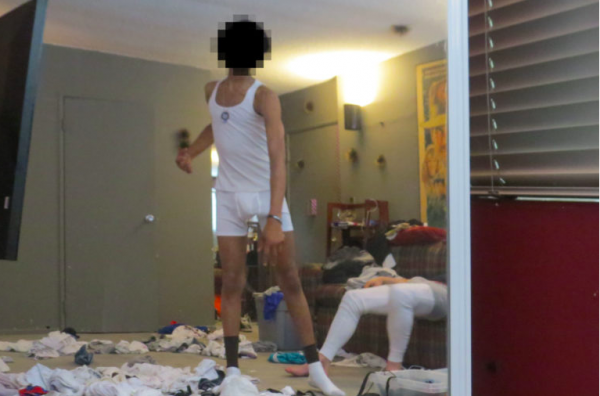 It's not clear what impact the history of the apartment will have on its rent. Sheriff's Department investigators have described Buck's apartment as a drug den. Given his reputation as an affluent gay Democratic donor, stories about Buck's alleged illicit sexual and drug encounters with young black men sex workers have gotten attention worldwide.  A recent listing of another one-bedroom, one-bath unit at 1234 N. Laurel Ave. stated a rent of $1,795. A two-bedroom, two-bath unit was on the market in July for $2,395.
Buck's neighbors launched a petition on Jan. 7, the day of Timothy Dean's death, demanding that Shane Enterprises evict Buck.
"We the residents of 1234 N. Laurel Ave. demand swift justice in evicting Ed Buck from his apartment," said the petition, signed by nine tenants. "His constant drug use has been a nuisance to the entire community. Our safety is compromised due to his constant traffic in and out of his drug den."
In a letter responding to the petition, Shane Enterprises' Christopher Shane said he shared the residents' concern. However, he said, "eviction of a tenant, in a 'rent-controlled' jurisdiction, can be very challenging."
"Under the law, a suspect/defendant is 'presumed innocent until proven guilty, beyond a reasonable doubt.' Attempts to evict a suspect who is presumed innocent will likely be met with a vigorous defense and retaliatory action. If an action to evict is initiated, we want reasonable assurances that we will prevail."
"If Ed is arrested, criminally prosecuted and convicted of a crime, the likelihood of an eviction is greatly increased."