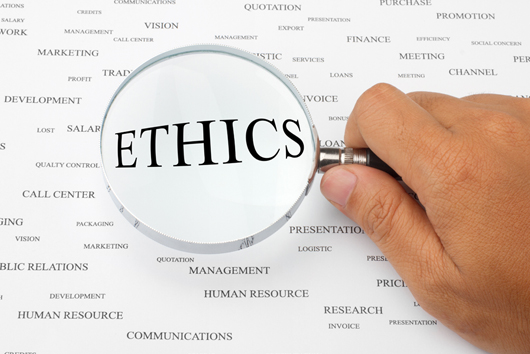 WHMC LLC (West Hollywood Media Company) is the nonpartisan media organization that publishes WEHOville.com and West Hollywood Magazine. We have affinity status with the Institute for Nonprofit News, an organization whose members also include KPBS, the Center for Investigative Reporting, CALmatters, and Mother Jones magazine. That relationship allows us to operate as a nonprofit organization and accept tax-deductible donations.
Our Mission
Our mission is to provide our readers with impartial, informative reporting, and serve as an outlet for civic engagement and discussion about public policy, politics, and government. This mission drives the values and guidelines set out in our code of ethics, which borrows from the policies of other nonprofit news organizations such as Texas Tribune, ProPublica, NPR, and the Center for Investigative Reporting.
Our Revenue
Our revenue comes from advertising and subscription sales. We have shifted to nonprofit status so that we can qualify for grants from local and national institutions that understand the value of journalism to local communities and provide you with the opportunity to make a tax-deductible donation to support our reporting.
Accuracy and Attribution
Our reporting will be truthful and transparent, with the facts accurate, complete and fairly presented. Our analysis will represent our best independent judgment, not our preferences or those of our sources.
When we make a mistake – and from time to time, we will – we will quickly address the error, correcting it within the story and detailing the error on the story page. Please email notifications of any errors to info@WEHOville.com or text to (917) 335-6962.
We will not republish stories, images or other content from outside sources without permission and credit. We will cite the name of any publication whose story we cite in a story published by WEHOville and will provide a digital link to that story.
Sourcing
We believe it is important to inform our readers as to the sources of the information we publish. We will grant individuals anonymity only when the information is critical to the story, we are certain the source is reliable and there is no other way to obtain the information. We will not say that a person declined to comment if he or she is already quoted anonymously. We will identify in our reporting any bias we know our sources have.
We do not use hidden cameras or microphones, go undercover or pay for interviews. We will make multiple efforts to contact the primary subjects and sources of criticism in our stories.
Impartiality and Conflicts of Interest
We adhere to the classic journalistic principle of publishing without fear or favor. That means we will pursue all stories that we deem newsworthy, even those that might be critical of our friends and neighbors. In the event the editor and publisher of WEHOville or any staff member is involved in a newsworthy matter, we will ask that it be reported on by an outside writer whose work will not be edited by WEHOville except to ensure that it meets basic style standards.
Those who make financial contributions to WEHOville do so with the understanding that we are only beholden to telling the truth as it is, without fear or favor. Contributions do not entitle a donor to preferential treatment or to relationships with WEHOville staff and in no way protect donors from investigations or scrutiny. All contributions will be listed beginning in January on WEHOville.
WHMC employees, contractors, and interns will not accept any gift with more than a nominal value (essentially, nothing more than a cup of coffee) from any company, individual or institution that could have an interest in our reporting. We always pay our own way when traveling for editorial or business purposes.
All employees, contractors, and interns with any responsibility for reporting or editing the news will refrain from partisan political activity of any kind, including making political contributions or displaying partisan signage.
Sponsorships and Advertising
WEHOville accepts corporate sponsorships, underwriting, and advertising. All such support, including "sponsored content" – the digital equivalent of "advertorials" in newspapers and magazines – is clearly distinguished from editorial content. Any sponsored or advertiser messages that contain false or unlawful content, or that WEHOville believes will undermine its integrity, mission or brand may be removed at our discretion.