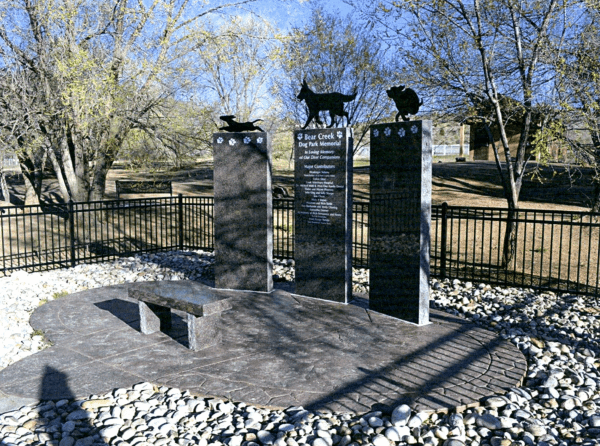 A pet memorial? The West Hollywood City Council on Monday will consider asking city staffers to take a look into creating one.
The proposal is being brought forward by City Council members John Duran and Lauren Meister. Meister is well-known as the owner of Spike, a dog she adopted from a South Central L.A. rescue shelter 14 and a half years ago. Spike died on Sept. 20. Meister has since adopted two dogs from South Korea.
A memo about the proposal notes that "pets have an important impact on the quality of life of residents. They provide an immeasurable value, serving as loyal companions and family members. They provide us with companionship, but also with emotional support, reduce stress levels, sense of loneliness and help increase social activities. "
"Research shows that people can grieve a pet's passing as much as, and sometimes even more than, the passing of a human friend or family member. Still, some people may feel embarrassed or ashamed about the severity of the heartbreak they feel after the loss of a pet and may mourn the loss privately without sharing their grief with others."
The proposal would have City Hall staff research options for a memorial and notes it could be placed at Hart Park or West Hollywood Park, both of which have dog play areas.
"Some cities allow community members to purchase memorial bricks or benches in the cities' dog parks," says the memo about the proposal. "The price charged for the memorial bricks offsets the costs, and any additional funding is donated to a nonprofit organization providing pet services. Other examples of pet memorials include bridges or pet statues."
The proposal is on the Council's consent agenda, which includes a number of items likely to be approved in a single vote. The public portion of the Council meeting begins at 6:30 p.m. at the City Council Chambers, 625 N. San Vicente Blvd. south of Santa Monica. Parking is free in the five-story structure behind the Chambers with a ticket validated in the lobby.