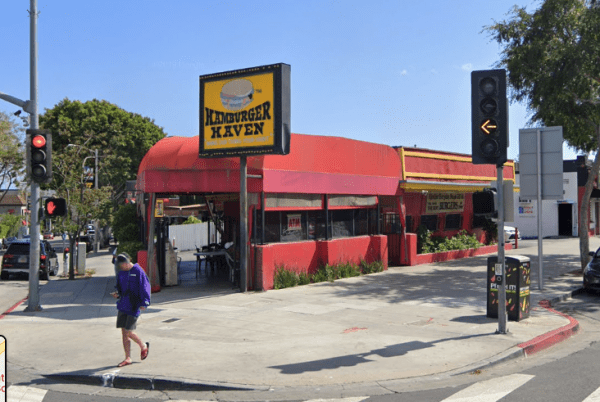 Bossa Nova and Hamburger Haven, two classic West Hollywood restaurants, may be demolished.
A community meeting is scheduled for Dec. 11 to discuss a proposed change to zoning for the Robertson Lane hotel and retail project that would replace the buildings housing Bossa Nova at 655 N. Robertson Blvd. and Hamburger Haven, which is around the corner at 8954 Santa Monica Blvd., with a three-story commercial building with underground parking.
Robertson Lane is a project of Faring Capital, the developer with a number of projects in West Hollywood including the French Market office, retail, and restaurant project, the Bond Hotel and Residences, and a three-story commercial building at 637-641 N. La Peer Drive. WEHOville has reached out to Faring several times for information about the proposed new building but has not received any response.
The community meeting will take place from 5:30 to 6:30 p.m. at the West Hollywood Library Community Meeting Room, 625 N. San Vicente Blvd.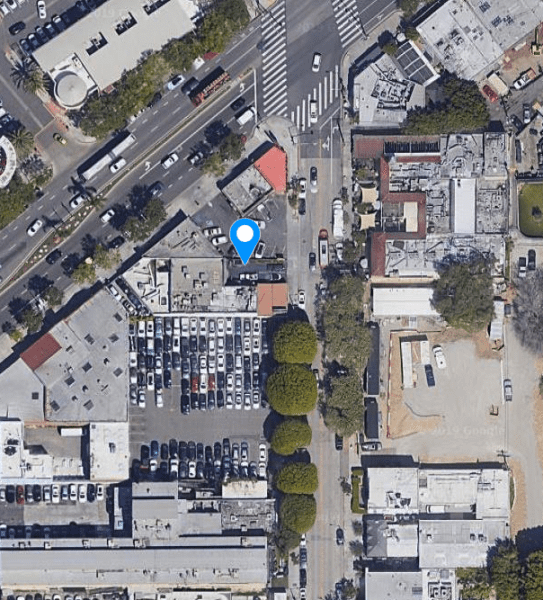 Bossa Nova, whose menu has a Brazilian orientation, has been in business for more than 25 years. It also has locations at 7181 Sunset Blvd. and 10982 W. Pico Blvd. in Los Angeles and in Hawthorne. It also has signed a lease to open a location in Downtown Los Angeles's South Park area.
Bossa Nova is known for its outdoor patio, which faces The Abbey on the other side of Robertson Boulevard. "The fast-food look isn't too jazzy, but the food is, with a menu embracing Brazil, Mediterranean, Italy, the United States, and points between," says a review from Los Angeles Magazine.  "Have a Havana sandwich, a Copacabana cheesesteak, linguica frita with yucca (sautéed sausage with Brazil's nutty and omnipresent yucca flour), or lasagna. Shrimp, fish, and chicken can be added to a host of salads, and just about anything can be cooked on the grill. Coconut flan for dessert."
Hamburger Haven occupies a building constructed in 1961 that was considered for possible designation as a historic resource but ultimately did not qualify because it did meet national, state, or local criteria for such a designation.
It is one of the last casual burger joints in West Hollywood, known for being inexpensive and also for being a place where Justin Bieber has stopped to grab a burger.
A visitor from Sitges, Spain, called Hamburger Haven a "West Hollywood institution" in a review on TripAdvisor. "Some people call this 'drunk food', I call it a good old American hamburger!" he wrote.  "This isn't a chain, but a walk-up, take-out place that has one of the best hamburgers in Los Angeles. Most people come here late at night for a quick carb fix after a night of bar-hopping, but it's really good any time of the day."