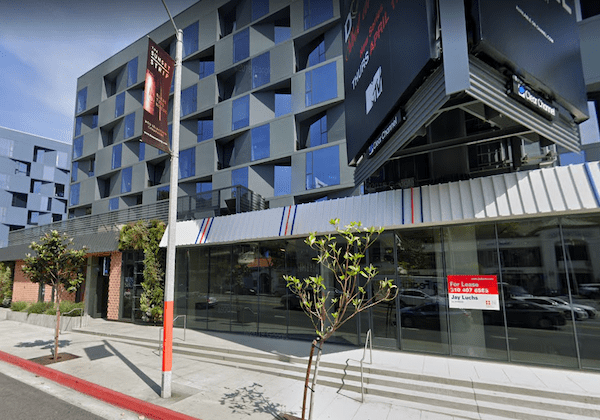 On a 4-1 vote Monday night, West Hollywood's City Council mandated that all initial leases for rental apartments must be one year in length, while also agreeing on a definition of a "dwelling unit" that spells out that it is intended for long-term occupancy.
With this vote, the Council set into law a practice that most landlords were already following. The one-year minimum lease law goes into effect on Feb. 1, 2020. The new law does not apply to single-family homes or condominiums, which owners can continue to rent for periods of less than one year.  It also exempts transitional housing, emergency shelters, and congregate care facilities.
The Council's decision was another step in making clear the city's position that extended-stay rentals such as that offered by AKA Communities at 8500 Sunset Blvd. are not legal. Its debate over this zoning code change essentially amounted to a debate over better ensuring the availability of housing in a city with high rents and a housing shortage versus allowing flexibility in housing in an economy where people often travel for work.
"Our priorities have to be for those who want to live here permanently on a long-term basis," said Councilmember John Heilman. "We have to do everything we can to preserve our residential rental housing because we are in the midst of a terrible housing crisis and turning over residential housing to short-term occupancy is not a good thing. It doesn't contribute to the sense of community. It doesn't contribute to solving the housing problem."
Councilmember John Duran, who cast the only vote against the zoning change, argued that there is a new economy in which people often move from job to job and need options shorter than one year. He cited actors coming to town for the television pilot season or families of patients at Cedars Sinai Medical Center or people renovating their homes as examples of those who might need a short-term lease but don't want to stay in a hotel for several months.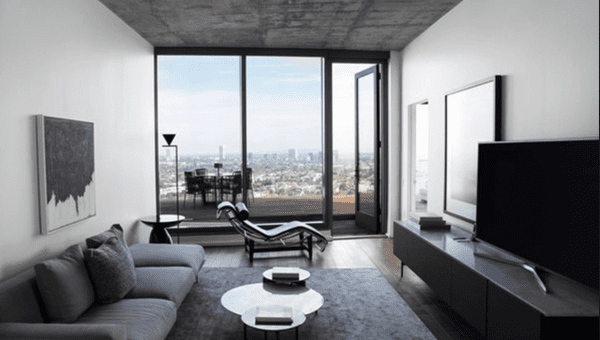 Duran noted that the average hotel room in West Hollywood now rents for $300 a night which comes to $9,000 a month. He said it wasn't fair to force people who wanted to stay here for a few months to pay that much for a hotel. AKA Communities, however, charges close to that amount. Its website currently lists units for rent in West Hollywood at prices ranging from $8,370 for a 31-day stay in a studio apartment to $37,200 for a stay in a two-bedroom penthouse unit.
Councilmember Lauren Meister responded to Duran's argument by noting that hotels generally will offer a deal on longer-term stays. She added that short-term rentals were having a negative impact on the affordability and availability of apartments.
Meanwhile Councilmember Lindsey Horvath said the skyrocketing rents were especially hurting people who already are struggling financially. 
"People who are able to afford $30,000 a month for rent, I'm not concerned about you finding housing options," Horvath said. "What I am concerned about is, when we're creating housing, who are we creating it for? That's why we're being clear about what housing means as far as length of stay."  
Mayor John D'Amico, who had previously expressed reservations about adopting such a law, supported it, but had concerns about how the city would enforce it.
"It feels like we're going to enforce it unevenly," said D'Amico, noting it would only be enforced via complaints from other residents.
The impetus for this debate was a November 2017 ruling made by John Keho, the director of the city's Planning and Development Services Department. His ruling clarified that the city's zoning ordinance required that an apartment be rented with a one-year lease, something that had not been expressly spelled out before. Both the Planning Commission and the City Council subsequently upheld Keho's interpretation.
Keho's decision was in response to the ongoing battle between the city and the owner of the property on the southwestern corner of Sunset and La Cienega boulevards. The Los Angeles-based CIM Group built the property (designed by noted architect Lorcan O'Herlihy) with two nine-story towers, which had been approved as residential units. In June 2017, the property was purchased by BPREP 8500 Sunset, a limited liability company jointly owned by Pennsylvania-based Korman Communities and New York City-based Brookfield Properties.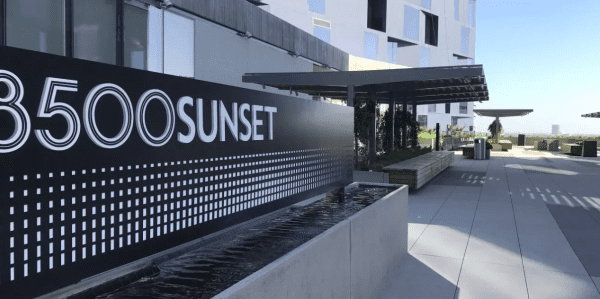 BPREP 8500 Sunset initially intended to rent the 110 units in the West Tower for a day or more under the AKA Communities brand, which offers extended-stay apartments, typically defined as those rented for relatively short periods of time. However, the city contended that AKA West Hollywood was effectively operating a hotel, which the property is not zoned for. Owners and managers of hotels in the city also objected to using the building for extended stays, saying it was competing with their hotels. BPREP 8500 responded by saying it was operating a luxury apartment building, however it imposed a 31-day minimum stay. Its website, which says AKA offers "luxury hotel residences," refers those looking for one-day rentals to the AKA Communities building in Beverly Hills.  BPREP has sued the City of West Hollywood, claiming that it will incur $40 million in damages under the one-year minimum requirement, and the city has countersued. 
During Monday's meeting, Duran argued that the AKA litigation was affecting perceptions of the need for this new law, while Heilman countered that the AKA situation helped crystalize the need for it.
During the public comment period, many area real estate agents spoke against adopting this law.
"You're fixing something that isn't broken and in attempting to fix it, you're actually breaking it," said real estate agent Keith Kaplan, calling the item "the most restrictive lease regulations" in any city in California. Agent Jonathan Watters also said a long-term minimal lease hampers people who need flexibility.
The West Hollywood Chamber of Commerce also opposed the terms. "What you're impacting now are not the people who are abusing it," said Genevieve Morrill, Chamber of Commerce president.
Resident Jackie Subeck said shorter-term leases were good for people who might want to get to know West Hollywood before deciding to stay. She said a one-year lease is like "buying it without trying it." 
Meanwhile, other residents urged adopting the definition to protect the housing stock. Steve Martin contended that short-term rentals have been detrimental to residential areas, while resident Jenny Rankin noted that short-term residents in buildings tend to be noisy and aren't usually neighborly, something that affects the quality of life.
Anne Evans-Goldstein, speaking for Unite Here, the hotel workers union, also spoke in favor of the one-year minimum lease requirement, saying it would help protect homeowners.
The Council also agreed to consider creating a new land-use definition for extended-stay hotels (longer than 30 days) in commercial zones, something not currently allowed under the zoning code. City staff will return with an item on extended-stay hotels at a future date.