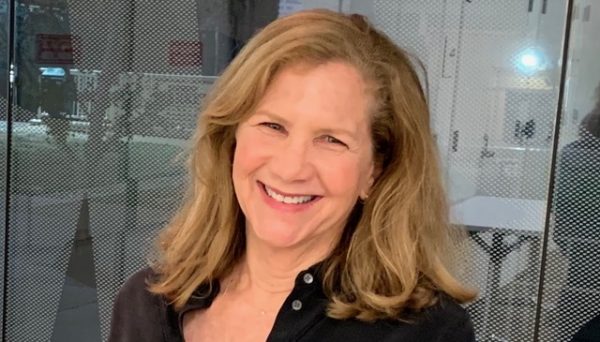 Leslie Karliss last night was elected president of the board of the West Hollywood West Residents Association.
Karliss is filling a position that has been held for 10 years by Richard Giesbret, who decided to step down from that role and also from the board of directors.
Karliss, an attorney, and her husband Richard, who is a landscape designer, moved to West Hollywood in 2012 from Malibu after their son headed to college. Both have been active participants in civic life, with Leslie Karliss attending City Council meetings to speak out on issues that affect the West Hollywood West neighborhood. Richard Karliss currently serves on the city's Public Facilities Commission.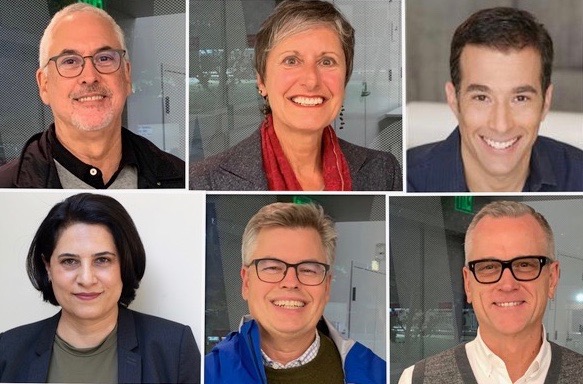 Others elected to the WHWRA board (shown in the photo above from left to right) are Vice President Manny Rodriguez, Secretary Kimberly Winick, Treasurer Daniel Banchik, and board members: Sheila Kadisha, Eric D'Arbeloff, and Paul Hanneman.
Giesbret is an architect who has lived in West Hollywood since 1995. He moved to West Hollywood from New York City in 2002 and became active in the West Hollywood West Residents Association after purchasing a home on Norwich Drive.
At end of the last night's WHWRA meeting, City Council members Lindsey Horvath and Lauren Meister presented Richard Giesbret with a proclamation honoring his decade of service.
"It has been a pleasure to serve as your president for the past decade. Leading our neighborhood towards many achievements has allowed me to meet and work with so many of you, and I've enjoyed every moment" Giesbret said.
In a message to WHWRA members announcing the changes, the association said "Richard has indeed been a tireless and dedicated advocate and valuable member of our neighborhood for over 20 years. His participation and leadership at WHWRA has made our community better. We will miss Richard on the WHWRA board, but know we can always reach out to him for advice and support."
WHWRA has been one of the city's most active neighborhood groups, focusing on development that its members see as possibly causing harm to the character of their neighborhood. The neighborhood consists of almost 1,100 homes on the side streets north of Beverly Boulevard, south of Melrose Avenue between Doheny and La Cienega. It is the only area in town zoned exclusively for single-family homes and duplexes (the handful of apartment buildings in the area predate the city's incorporation in 1984).