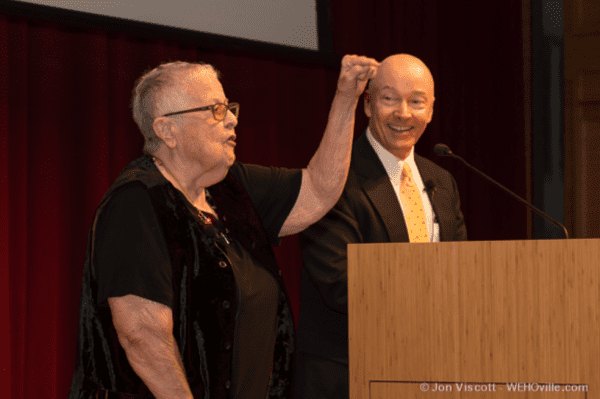 UPDATE: Jenny Perillo, a friend of Berkowitz, has launched a GoFundMe campaign to raise money to help cover his funeral expenses. "Plus we also need to hire an attorney to navigate the painful but necessary legal bureaucracy of his death," she says in a post on the GoFundMe account. "Unfortunately, Dan's financial assets are frozen until an executor has been approved by the LA Superior Court, which requires us to hire legal counsel."

"I have been a friend of Dan's since 1978 when he was cast in a play I wrote, 'Homesick at the Ann Frank Lounge.' Over the last 41 years, we have supported and cheered each other on through many play productions, lots of survival jobs, and also through major life events including the death of his mother, my wedding and his many medical procedures.
"Your generous donations will be immediately used to pay for Dan's cremation, and also to hire a lawyer to probate Dan's estate. California probate laws are intensely complicated and because Dan does not have any relatives nearby (he has a niece in Utah who is dealing with her hospitalized preemie infant), I am working closely with Dan's surviving sister-in-law (his brother died earlier this year) and his closest friends to find affordable representation who can take care of all of Dan's affairs.

"A memorial service is being planned and more details will be announced in the coming weeks. If you have any questions, please feel free to privately message me. "
West Hollywood resident Dan Berkowitz, a playwright who has served as co-chair of the Alliance of Los Angeles Playwrights and was a former co-chair of the city's Lesbian and Gay Advisory Board, died on Monday of a heart attack.  Berkowitz was 70.
Berkowitz's involvement in the entertainment industry included serving as a member of the Council of The Dramatists Guild of America, the professional association of playwrights, composers, and lyricists. He also was a former president of the Tom of Finland Foundation.
According to a biography of Berkowitz posted on the ALAP website, his one-man show, "Crime and Punishment: The Musical" debuted at Emerging Artists Theatre in New York in 2009, and his short play, "Pretty," premiered at Turtle Shell Theatre in New York in 2010.
Berkowitz was the co-author of "There's No Place Like Hollywood!," an Ovation Award nominee for Best Musical, of the off-Broadway musical "Miami Beach Monsters," and of the revue "A… My Name Is Still Alice." It was first staged at San Diego's Old Globe, then moved to the Second Stage in New York, and has since been produced in more than 40 states.
Other works include "Skirting the Issues," a revue for the Women's Project in New York, and the musical revue "Tables for Two."
ALAP reports that "Bodysurfing in the Sea of Contagion," a play by Berkowitz, won the Max and Janet Salter Prize in the Julie Harris National Playwriting Competition and was a semi-finalist for the 2010 Ashland New Plays Festival. His "Simply Divine" was chosen to be part of the Washington, D.C., Theatre Festival, and was produced at the Source Theatre.
Berkowitz's "Fierce" was one of five plays by LGBTQ authors that ALAP commissioned for a reading at West Hollywood's 2019 One City One Pride arts festival.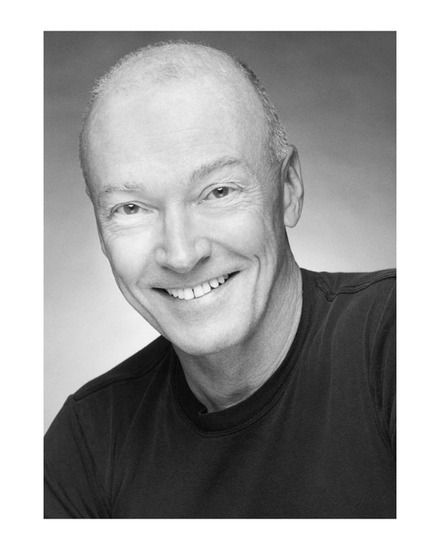 Berkowitz also worked as a scriptwriter for The Movie Channel, creating scripts for on-air hosts Robert Osborne and Michele Russell and guest hosts who included James Earl Jones, Christopher Reeve, Joan Fontaine, Little Richard, and RUN DMC.
Berkowitz was active in civic affairs. He was a member of West Hollywood's Lesbian and Gay Advisory Board for many years along with other prominent LGBT figures such as Ivy Bottini, Bill Gordon, Ben McCormick, Jimmy Palmieri, Sue Sexton, Nadia Sutton, and Ruth Tittle.
As a board member, Berkowitz spoke out in 2011 when a controversy erupted over the city's Arts and Cultural Affairs Commission's refusal to approve an exhibit of erotic male art at the West Hollywood Park Auditorium. The exhibition was the city's 16th annual West Hollywood-Los Angeles Erotic Art Fair, sponsored by the Tom of Finland Foundation. Berkowitz opposed the Arts Commission's decision, and the City Council eventually overruled it and let the art fair take place.
"The most alarming thing is none of the people on that commission are our enemies," Berkowitz said in an interview published in L.A. Weekly. "When the LGBT community is attempting to censor its own… things are really in trouble."
Berkowitz was a graduate of Princeton University, and did graduate work in drama at Berkeley, where he studied with the famed Stella Adler. Berkowitz has been an active member of the Princeton Bisexual, Transgender, Gay, and Lesbian Alumni group, hosting a meeting of the group at his apartment on Hacienda Place in September.
A 2006 story about Berkowitz published by Princeton Info notes that he grew up in Jersey City. Berkowitz's "father was a lawyer who didn't approve of his son's career in the theater," the story says. "Miss Adler had intoned as only she could, 'Darling, should I speak to your father?' This still brings great laughter to the fore, imagining his father's reaction had this confrontation really taken place."
According to the Princeton Info story, Berkowitz moved to California when his "A … My Name Is Still Alice" was produced at San Diego's Old Globe Theater. "He was impressed by the sunny, low-humidity weather. In 1994 he moved to California for good, leaving behind a Jersey City apartment with a magnificent view of Manhattan, to purchase a home in West Hollywood where he still lives, still happy about the weather."
WEHOville has been unable to obtain information about Berkowitz's survivors or possible memorial services but will update the story with that information when it becomes available.