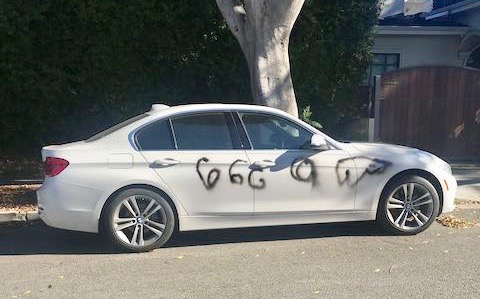 As many as ten cars were spray-painted on Sunday in an unusual act of vandalism in the West Hollywood West neighborhood.
In an email to members, the West Hollywood West Residents Association said "the perpetrators targeted cars on Norwich Drive and Rosewood by using two kinds of spray paint, white for dark-colored cars and black for light-colored. Reports say some of the tags seemed to make homophobic references."
WHWRA asks that anyone who has captured video footage of any suspicious activity on Sunday morning 1:30 a.m. share it with the West Hollywood Sheriff's Station, which can be reached by calling (310) 855-8850. Those whose vehicles have been damaged are asked to call Detective Mike Yocum at (310) 855-8850.