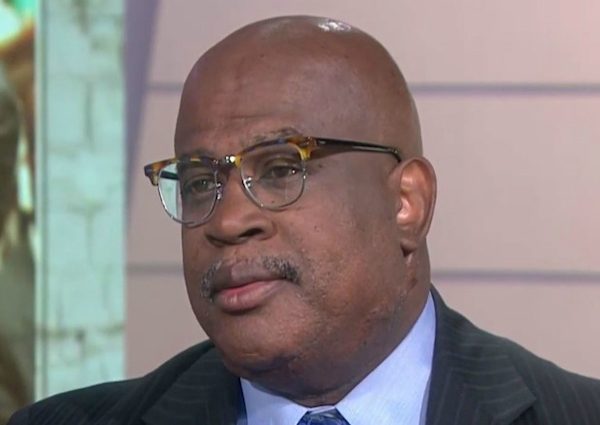 It looks like Ed Buck can now afford an attorney.
A U.S. District Court document shows that on Dec. 5 a judge granted Buck's request to replace his public defender with Christopher Darden, a lawyer known for being part of the team that prosecuted O.J. Simpson and for defending the man accused of killing Nipsey Hussle.
The decision by Darden, an African-American man, to defend Buck has upset local activists who see Buck as a predator focused on young black men. In May, Darden dropped his defense of Eric Holder, who was arrested for allegedly killing Hussle, after Darden received what he described as threats to him and his family.
Buck was arrested on Sept. 17 at his apartment at 1234 N. Laurel Ave. in West Hollywood, where two African-American men had been found dead of methamphetamine overdoses and others claim to have been solicited by Buck to do drugs with him. Since then Buck has remained in federal prison in downtown Los Angeles.
Buck had previously been represented by Claire Simonich of the federal Public Defenders Office, who was assigned to his case on Sept. 19. To be represented by a public defender, one must demonstrate that he or she cannot afford to pay for an attorney. While Buck was represented by Simonich, his private attorney, Seymour Amster, is continuing to defend him in an ongoing effort by Buck's landlord to have him evicted from his Laurel Avenue apartment. It isn't clear why Buck no longer qualifies for a public defender and now can afford an attorney as well-known as Darden.
Buck, 65, is a white gay man known for his donations to Democratic Party candidates and his successful push for the West Hollywood City Council to adopt a ban on fur sales. He is facing two federal charges of providing drugs resulting in death and three counts of distributing methamphetamine. The deaths are those of Gemmel Moore, 26, a young black sex-worker, and Timothy Dean, 55, also black, who had worked at Saks Fifth Avenue in Beverly Hills. Buck also faces state charges of running a drug den in his West Hollywood apartment, but the federal case will proceed first.
If convicted of the federal charges, Buck faces a mandatory minimum sentence of 20 years in federal prison and a statutory maximum sentence of life without parole.
Buck has previously denied any wrongdoing through his former lawyer, Seymour Amster.