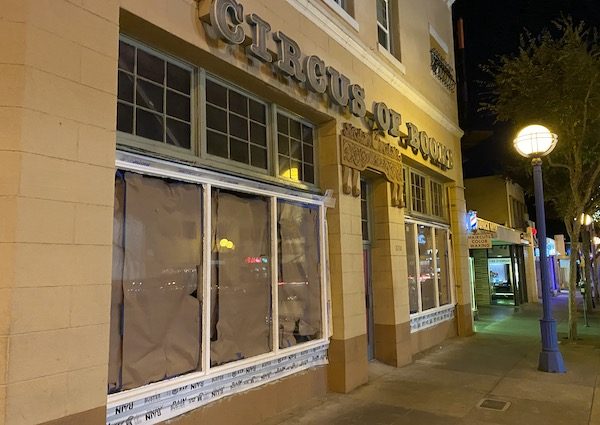 Mark your calendars boys and girls! Circus is coming to town.
That's Chi Chi La Rue's Circus, the new incarnation of the legendary, some may say infamous, bookstore and sex shop Circus of Books that stands at the intersection of Santa Monica Boulevard and North La Jolla Avenue. Saturday, January 11 will be its grand opening.
"The store will hold tight to the Circus of Books history both in-store and online with books and information about the famous past," said Rob Novinger, CEO of Channel 1 Releasing, the parent company of a portfolio of sex-focused business like All Worlds, Catalina, Chi Chi La Rue and now Circus.
What can you expect at this revitalized sexual attraction? For one thing, the well-loved Circus of Book sign on the front of the building will remain. Inside, though, "one thing we are proud of is the Gallery @ Circus," Novinger said via email. "The Gallery will focus on local LGBTQ artists. The exhibits will rotate quarterly." A new collection and book called "Seismic Dreams" by Jeremy Kost will be the premiere exhibit. Additional exhibits scheduled for the first quarter of 2020 include Frederick Crokery's pottery and Jake Cruz's male drawings.
As far as prurient retail goes, "We will also have exclusive sections for Nasty Pig, Timeteo, Blush Novelty, JO and XR, Tom of Finland and Rico Star T's," Novinger said.
Chi Chi La Rue's other store at 8861 Santa Monica Blvd. near San Vicente Boulevard will remain. The stores will have "different customer bases," according to Novinger. Being sandwiched between LGBTQ bars Fiesta Cantina and Micky's, he said 50% of his business at that location comes from tourists.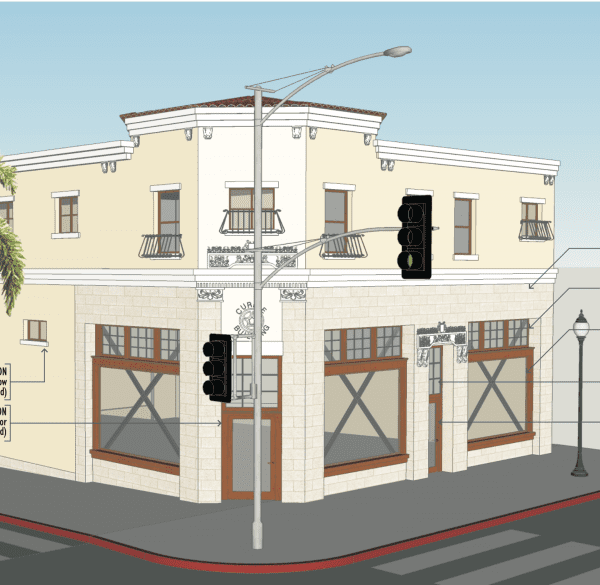 At Circus, Novinger expects it to be "more like a neighborhood business." It "has parking" and will be "more of a destination" than Chi Chi's, saying he imagines it will be the type of place where a guy driving home from work one evening will "stop in to get some lube."
How did Novinger and Channel 1 get lucky enough to snag the beloved location? Novinger approached Circus of Books owners Karen and Barry Mason through a mutual friend several years ago after hearing they intended to close the famous business they started in the 1960s.
While he wanted to strike a deal then, it wasn't until after the complexities of doing business in West Hollywood, and figuring whether the location could profit from the new cannabis craze (it didn't), that the opportunity returned to him.
Novinger is proud of the location's illustrious, some might say tawdry, past. Just consider the brand's new tagline: "Established in 1960. Reimagined in 2020."
Circus' grand opening takes place from 6 p.m. to midnight on Jan. 11, though Novinger expects the store to be open to the public before then.
Mon Dieu! Vanderpump Taking Over Café D'Etoile?
Joanne Nathan, the real estate investor who owns the spot at 8941½ Santa Monica Blvd., aka the restaurant formerly known as Café D'Etoile, flatly denied rumors that she is letting the space to "The Real Housewives of Beverly Hills" star, WeHo restaurateur and dog rescue activist Lisa Vanderpump. "Absolutely not," she replied via telephone.
Vanderpump has been spreading her wings on the other side of Santa Monica Boulevard, with PUMP, Tom Tom and now an expansion of it. It's been widely rumored in the neighborhood that Café d'Etoile was going to be her next nest.
Who will Nathan be doing business with? She told me she's in talks with people, but wasn't in a position to share details yet. More soon.
Finish Line in Sight for Heritage Classics
Last month Business Briefs reported that high-end car brokerage Heritage Classics will shut its doors. Today a banner stretches across the old-fashioned building standing at Santa Monica Boulevard and North La Peer Drive. It reads: "Landmark Building First Time Available Since 1963."
In a recent phone conversation, owner Hervé Willems revealed more. It's not surprising. After 35 years in the specialty auto business buying and selling "rare cars from Europe," he and his wife Solange are ready for their "next chapter."
Willems recently purchased the real estate his business occupies and is actively looking for a new tenant. Once secured, Heritage Classics will ride off into the sunset.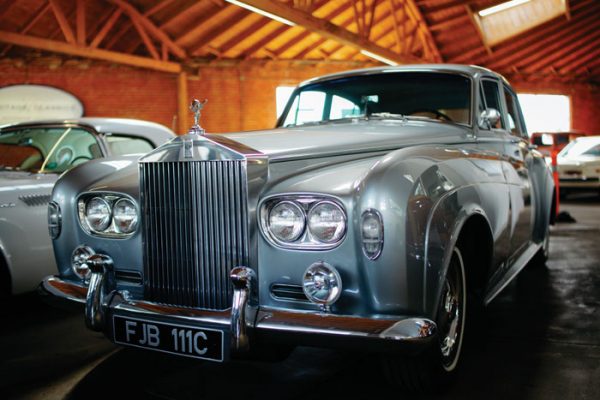 Millennials and Gen Z, Willems said, are "different" when it comes to autos. "They do not care about cars as we do." In addition, the buying and selling of unique automobiles is now mostly done online. In fact, Willems will keep his unsold inventory upon exiting the premises and do just that, become a virtual broker. But only when he feels like it.
What kind of business will move in? Willems believes that, due to the City of West Hollywood's Master Plan, it will likely be an "entertainment and restaurant" business, "a big name" so people will walk along Santa Monica Boulevard to and from Doheny Drive. With the arrival of multi-use developments like Melrose Triangle currently under construction, and the long-promised Robertson Lane, his prediction sounds reasonable.
The day Heritage Classics bids adieu, when it comes, will likely cause quite a few passers-by to feel quite forlorn. Willems, who said he is in no rush to leave, acknowledged, "People enjoy just walking by" to see the lovingly restored and expensive cars in his showroom. Better take one last look while you still can.
Call Her London, Kris Jenner Does
It's hard to miss the newly painted, bright pink doorway of 807 Palm Ave. Upon realizing the place is now a "brow and beauty bar," it seems fitting.
Meet London Fromson, the name of the establishment (open since January) as well as its owner, a 30-year-old lass who was born in North East England and moved to Los Angeles eight years ago.
While London is not her given name (that would be Elisa), it was bestowed upon her by none other than TV personality and Kardashian mega-mom Kris Jenner. Why, you ask? Fromson was Jenner's personal assistant for a time and there were several women around the star with "similar names." One day, Jenner asked Fromson if she would mind being called "London," apparently a reference to the English capital.
The nickname stuck and now London Fromson may be destined for its own greatness as a style and beauty brand, perhaps in the footsteps of, oh, I don't know, someone named Kylie, or Kendall, or Kim, or Khloé?
One reason Fromson started her business was to obtain an E2 "investment visa". After doing so she also secured the financial support of family members to open her doors.
Being in the heart of Boystown, it may not be surprising to know that 60% of her customers are men. But, Fromson said, "more women are starting to come in." Her signature treatment is her trademarked London Eyebrow Lift, and they do threading, facials, and eyelash extensions.
Although Fromson lives in Brentwood, she enjoys doing business in West Hollywood. She has "lots of friends in the LGBTQ community" and "knows the area well." She also said her neighbor businesses along Palm Avenue are "such a community." Without them, she admitted, "I would be lost."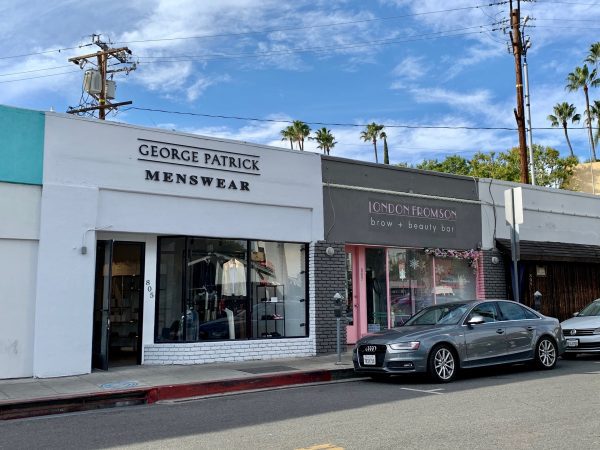 When George Met Patrick
So there's a German (George) and a Finn (Patrick). The former is 51, the latter 20 years his junior. Not only are they married, they're in business together and make clothing for men. Splitting their time between Berlin and West Hollywood, they recently opened their first ready-to-wear retail store, George Patrick Menswear, at 805 Palm Ave., right across from legendary auto cleansing institution Santa Palm Car Wash (in the space that used to be JB French Dry Cleaners & Laundry).
When asked why they chose West Hollywood to open their first U.S. location, Patrick Hasanen replied, "We have a great network here. It was like coming home." In fact, prior to starting their new store, the brand had an atelier in the city where they made clothing to order.
The young entrepreneur described his brand's look as "understated, elegant and classic." His core demo is men between the ages of 25 and 60.
Business and life partner George Clinton launched another sartorial brand: Clinton Bespoke, a custom suit maker on La Cienega Boulevard.
Where do they get their inspiration? Hasanen said he and Clinton draw it from spending time with their clients, as well as traveling and "meeting other clothing creators."
If they could wave a magic wand and create their chosen future, Hasanen said it would be "growing our own ready-to-wear collection," opening more stores, expanding online and getting their brand carried with other retailers. There's nothing quite like big dreams.