An employee of PUMP, the bar and restaurant owned by reality TV star Lisa Vanderpump and husband Ken Todd, has filed a lawsuit alleging they don't pay their employees properly.
The suit was filed last month in Los Angeles Superior Court by Adam Pierce Antoine, whose lawyers are asking the judge to designate it as a class action matter that could include as many as 50 of PUMP's employees.
In the lawsuit, Antoine makes a number of allegations, including that PUMP for at least four years has failed to pay employees the wages they were due, including overtime. Antoine also alleges that PUMP has failed to provide workers with breaks of at least 10 minutes for every four hours worked, as required by law, and has made employees work off the clock.  He also alleges that PUMP has faked employee pay records.
The lawsuit was brought by Antoine's attorneys, David Bibiyan and Diego Aviles of Bibiyan Law Group, against Pinky Beverly Hills LLC, the company controlled by Vanderpump and Todd. Vanderpump and Todd also are owners of Sur, a restaurant on Robertson Boulevard whose employees are featured in "Lisa Vanderpump Rules," a Bravo reality TV show that took off after Vanderpump's appearance in "The Real Housewives of Beverly Hills."  They also in 2018 opened Tom Tom, a bar named after Sur employees Tom Sandoval and Tom Schwartz, who also appeared in "Vanderpump Rules."
This isn't the first lawsuit faced by Vanderpump and Todd. In June 2014 an L.A. Superior Court jury decided that the couple would have to pay $6,250 in compensatory damages and $100,000 in punitive damages to an employee of Villa Blanca, their Beverly Hills restaurant, who alleged that she was sexually harassed by an assistant manager at the restaurant.  The judge also ordered Vanderpump and Todd and their business to pay $1.49 million in attorneys' fees for the employee.  The restaurant also was sued by by a food vendor for failing to pay its bill.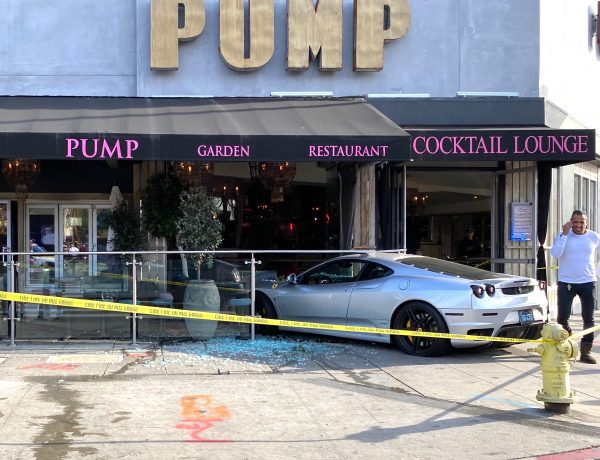 And in 2013, Andrew Gruver and Ryan Carrillo, former employees of The Abbey and SBE Entertainment Group, sued Vanderpump and Todd and Elie Samaha, who had the master lease on the PUMP property. They alleged that had promised them he would invest $500,000 in a gay sports bar they hoped to open at 8948 Santa Monica Blvd., where PUMP opened in May 2014. The suit says that Samaha held the master lease on the property, formerly the home of the Java Detour coffee bar.
Gruver and Carrillo alleged that Samaha not only didn't deliver on his promise of an investment, but that after signing an agreement to lease the property to them for $4,000 a month he turned around and leased it to Vanderpump and her husband, Ken Todd.
As of publication, PUMP hasn't responded to WEHOville's request for a comment on the lawsuit.