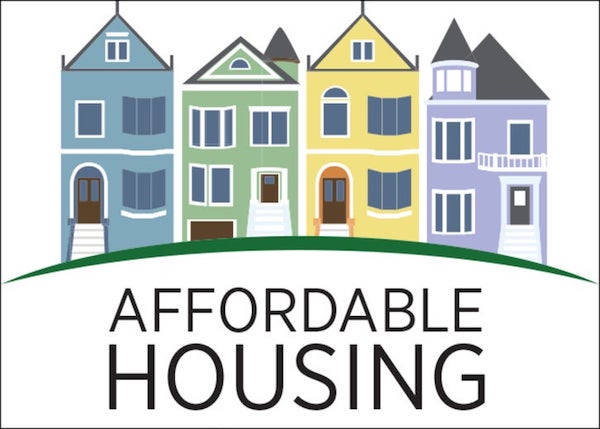 More than 4,145 people responded to the City of West Hollywood's outreach in November to those interested in joining a list for consideration for affordable housing for low- and moderate-income individuals and families.
The wait list currently has 2,117 individuals or families on it, with only 13 vacancies in the city's inclusionary rental housing program. Five of those are new apartments and the other eight are previously rented units available for new tenants. However, a number of other units are under construction or part of plans under review.
Peter Noonan, the city's Rent Stabilization and Housing manager, said that this Spring the city will a conduct a "lottery" to rank the names of the new people on the list. A certain number of those, as yet unspecified, will be added to the current waitlist.
Of those currently on the list, 1,664 are lower-income families or individuals and 453 are moderate income. Lower-income is defined as having an income 80% or less of the area median income, which ranges from $66,198 for a household of one person to $76,790 for a three-person household. Moderate income individuals or families are those with a household income of 80% to 100% of the area median income.
According to the city's 2019 Affordable Housing Report, a quarter of the city's residents (5,707) live on very low incomes and 16% (3,613) are designated as low incomes. While a total of 40% of West Hollywood residents live on low to very low incomes, 17% (3,899) are at the moderate-income level. Those with above-moderate incomes constitute 43% of the population (9,826 people).

West Hollywood renters have some protection afforded by the city's rent stabilization law, which limits annual rent increases to 75% of the increase in the Consumer Price Index.  However, that limit applies only to buildings constructed before July 2, 1979.  When a tenant leaves one of those buildings, the landlord can increase the rent to the market rate. The city's 2019 Community Study reports that 32% of residents have lived in the same housing units for 10 years or more. However, 41% have moved into a new home in the past three years., making increases to market rates quite common.
The City of West Hollywood and other California cities are facing pressure from state legislators and housing advocates to take steps to encourage the development of more housing of all types, which would have a significant impact on the state's housing crisis. While politicians and local residents dispute the positive impact of more housing, economic studies show that when more housing units are available than needed, the price of housing stabilizes or falls. Under pressure from Gov. Gavin Newsom's administration, the Southern California Association of Governments has proposed that West Hollywood build 3,970 new housing units over the next ten years to meet its housing needs, a number the City Council opposes. That proposal is part of the Regional Housing Needs Assessment (RHNA), which is state-required study every eight years that determines how much housing local communities should build.
In the past, some of West Hollywood 's elected officials have bragged that the city is one of the few in the SCAG district that meets its RHNA goals. However, those goals have been extremely low. In the current RHNA cycle, running 2014 to 2021, West Hollywood is required to build just 77 new units, however it has already issued building permits for 2,259 units.
Those units are not all for low-income residents. The city requires developers of projects of 10 or more housing units to dedicate 20% of them to housing lower-income people. However, developers also have the option of contributing to an "in lieu" fund. The city can use money in that fund to subsidize the construction of affordable housing by non-profit organizations like the West Hollywood Community Housing Corp.
The City Council also is likely at its next meeting to reiterate its opposition to SB50, legislation brought forth by state Sen. Scott Wiener of San Francisco that would require cities to permit higher density housing near major transit hubs.  Wiener's bill failed to make it out of committee in last year's legislative session and the deadline for it to be submitted to the legislature for a full vote this year is the end of this month.  He has made substantial changes in the bill in an effort to accommodate those who have argued that it would lead to gentrification of neighborhoods and eviction of existing tenants. 
CORRECTION: An earlier version of this story said "the housing study shows that 50% of West Hollywood households move each year, making increases to market rates quite common." In fact, census information shows that 50% of Los Angeles County residents move every five years. The City of West Hollywood's 2019 Community Study reports that 32% of residents have lived in the same housing units for 10 years or more, and 41% have moved into a new home in the past three years. The story has been undated to reflect that.