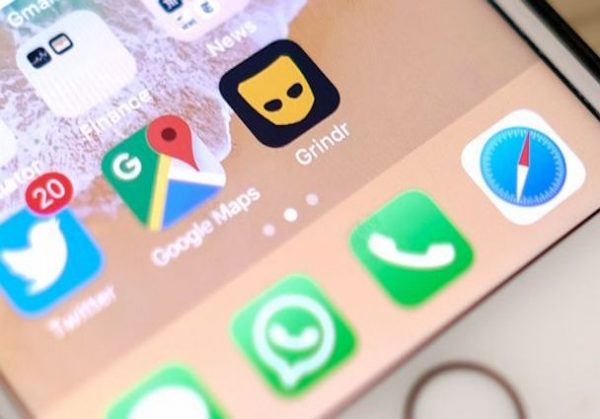 Grindr appears to be moving from 'looking?' – the standard text from a man asking if another app user wants to have sex — to "kànzhe?" and now "guardare?" (the Chinese and Italian translations).
Italian newspapers are reporting that Bending Spoons, an app developer based in Milan, has made a bid for Grindr, the gay hookup app headquartered in West Hollywood.
Grindr currently is owned byKunlun Tech Co. Ltd. of China. Kunlun has been ordered by the Committee on Foreign Investment (CFI) in the United States to sell its stake in Grindr by June of this year. CFI reviews the national security implications of foreign investments in U.S. companies or operations and has expressed concerns about how Grindr handles the personal data it obtains from the gay men who use it.
Kunlun Tech Company acquired Grindr in 2016 from Joel Simkhai, a gay man who had moved to Los Angeles from New York City and launched the company in 2009. Kunlun paid $93 million for Grindr, which claims 27 million users worldwide.  The Italian newspaper Il Corriere della Sera has reported that Bending Spoons and a group of Italian banks have offered $260 million to buy Grindr. One of Bending Spoons major investors is H14, a company headed by Barbara. Eleonora, and Luigi Berlusconi, children of former Italian prime minister and media magnate Silvio Berlusconi.
Under Kunlun's ownership Grindr has had to deal with a number of controversies, including claims that Scott Chen, the heterosexual man it named to head Grindr, posted something on Facebook stating his opposition to same-sex marriage. That claim was based on a distorted interpretation of Chen's post but nevertheless reported widely in gay media. Last year Chen also laid off the editorial and social media staff of INTO, its 17-month-old online magazine, as part of a switch in focus to video
Grind's bigger issue has been claims that it has not taken steps to secure its users' data, which includes location information, messages, and even HIV status if users choose to provide it.
Grindr has been used by authoritarian governments in countries such as Egypt to track down and arrest gay men. Ars Technica, the technology website, has reported that "Grindr developers modified the app to disable location tracking in Russia, Egypt, Saudi Arabia, Nigeria, Liberia, Sudan, Zimbabwe, and any other place with anti-gay laws." However, Ars Technica said there remain other weaknesses with the app that potentially can put its users in danger
Grindr was strongly criticized in April 2018 when it was revealed that it shared users HIV status, sexual proclivities and other personal information with outside software vendors. It responded by saying it no longer would share the HIV data with outside vendors.
But apparently it hasn't stopped. "The New York Times, in a story published on Jan.13, said a report from the Norwegian Consumer Council, a nonprofit based in Oslo, found that Grindr "transmitted user-tracking codes and the app's name to more than a dozen companies, essentially tagging individuals with their sexual orientation."
"Grindr also sent a user's location to multiple companies, which may then share that data with many other businesses, the report said. When The New York Times tested Grindr's Android app, it shared precise latitude and longitude information with five companies."
The Norwegian report, "Out of Control: How Consumers Are Exploited by the Online Advertising Industry," found similar problems with other apps such as OKCupid and Tindr, whose headquarters are on Sunset Boulevard in West Hollywood.
A new California law took effect Jan. 1 and is meant to protect users of online services by allowing them to refuse to let a website owner or app provider share their data with another company. WEHOville.com does not share user data with any individual or company.