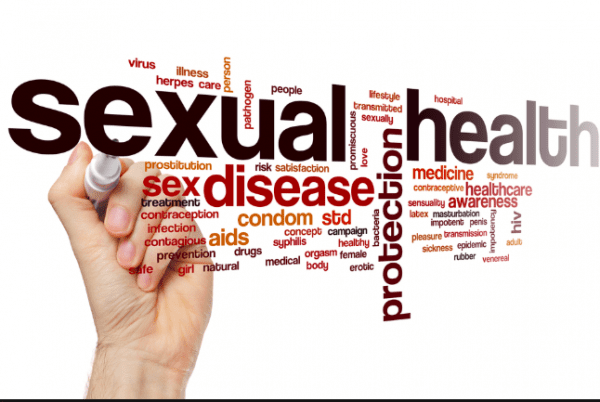 UPDATE: The Los Angeles LGBT Center announced today that it reached a temporary agreement last night with the Los Angeles County Department of Public Health (DPH) for funding STD testing through the end of March 2020.  The Center will now work with DPH to find a long-term solution.
L.A. County Supervisor Sheila Kuehl, whose district covers West Hollywood, today issued a statement about the issue.
"I share people's concern about this issue.  The high local rates of STDs are not acceptable, which is why I and my colleagues voted over a year ago to invest an additional $5 million of local resources to combat STDs.  We only recently heard about these proposed funding cuts.  We are working closely with the Center and the Department of Public Health to resolve the issue and ensure that the Center can continue to serve a vital role in the County's system of free STD testing and treatment services."
The Los Angeles LGBT Center is asking the Los Angeles County Board of Supervisors to demand that the county's Department of Public Health (DPH) and its director, Dr. Barbara Ferrer, restore cuts in funding for the testing and treatment of sexually transmitted diseases.
"As a result, starting tomorrow, the county will be responsible for ending almost all free STD testing at the Center, causing tens of thousands to go untested, undiagnosed, and untreated," said Lorri Jean, the Center's CEO. "This includes eliminating thousands of free HIV tests funded by DPH. At a time when we've made so much progress in the fight against HIV, this represents a direct assault on the LGBT community by DPH and Dr. Ferrer."
The Center currently provides free STD tests and treatment at the Center WeHo, located at 8745 Santa Monica Blvd., and at the McDonald/Wright Building at 1625 N. Schrader Blvd. in Los Angeles.
Jean cited studies reporting that over the last five years, there has been a 98% increase in primary and secondary syphilis; 8% increase in gonorrhea; and 25% increase in chlamydia cases in Los Angeles County. "Alarmingly, the epidemic disproportionately impacts communities hardest hit by health inequities and stigma, including young gay and bisexual men, women, people of color, and transgender people," said a Center announcement of its opposition to the funding cuts.
Pushback from the Center after the DPH announced a similar cut in 2018 resulted in the L.A County Board of Supervisors to pass a bill introduced by 3rd District Supervisor Sheila Kuehl and 2nd District Supervisor Mark Ridley-Thomas. Kuehl's district includes West Hollywood. That bill allocated $5 million to the DPH over a period of two years to subsidize the costs of STD testing by the Center and other non-profit health organizations.
"At a time when all of us should be redoubling efforts to end these epidemics, the Department of Public Health and Dr. Ferrer are turning their backs on the LGBT community and their duty to protect the public health of all Angelenos," Jean said. "We demand the Board of Supervisors take immediate action to restore care to those who need it most."
"Moreover, as a sign of unprecedented recklessness during a public health epidemic, DPH will now charge its community health partners for the county's own lab costs," Jean said. "For the Center, this means an additional $1.5 million of unfunded care that decimates almost the entire amount of funding provided by DPH. This means the end of almost all free testing for gonorrhea, chlamydia, and syphilis at the Center, impacting an estimated 15,000 people.
Dr. Ward Carpenter, the Center's co-director of Health Services, said the cuts in funding will mean a big increase in STD infections such as syphilis, gonorrhea, chlamydia and HIV.
"As funding cuts choke off these services, STD cases in Los Angeles will soar and it will cost millions of additional dollars in testing and treatment. These changes are short-sighted, dangerous to the public health, and bad for the taxpayers of Los Angeles County."
The Los Angeles County Board of Supervisors has direct oversight of DPH and Dr. Ferrer. The Center is asking its supporters to contact their County Supervisor to protest the funding cut. Supervisor Kuehl's email address is Sheila@bos.lacounty.gov.