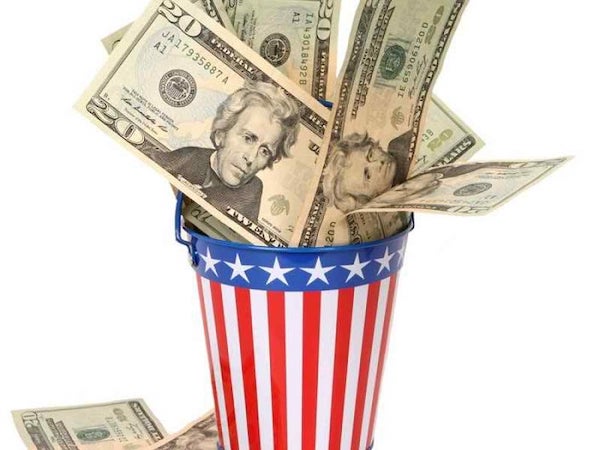 Reports have been filed by Lindsey Horvath and Sepi Shyne that reveal donations from July 1 to Dec. 31 to their March 2019, City Council election campaigns.  The election occurred on March 5, with 11 candidates running for three seats. Each seat was won by one of the incumbents: who included Horvath, John D'Amico, and Lauren Meister.
Reports filed by Lauren Meister and challenger Marquita Thomas showed no donations, only modest alterations to expenses that were reported.
While the election was many months ago, it is not unusual for lobbyists, city vendors or those hoping to do business with the city to make donations to the winners after an election.
From July 1 to Dec. 31, Horvath's campaign attracted $9,510 in donations, bringing her total for the March 2019 campaign to $118,229. The average donation reported was $500, which is the maximum under state law. However, some donors aggregated money from family members. The campaign has $20,000 in debt.
Those donations include $3,000 from Alex Yemenidjian of Las Vegas and five members of his family. Yemenidjian is CEO and chair of Armenco Capital and on the board of Green Thumb Industries, whose Rise and Essence recreational cannabis shops include one that won a license to open in West Hollywood.
Other donors doing business with the city or seeking to do business include:
8228 Construction, an LLC managed by A J Khair whose AJ Khair Development and Construction has applied for permission to erect a new billboard on the opposite side of the existing one atop the three-story building at 8228 Sunset Blvd. According to its website, A.J. Khair is making plans for a new hotel at 8240 Sunset Blvd. just east of Harper, which will need to be permitted by the city.
Bradley Berkley, CEO of Radiant Outdoor, a billboard company based in Dallas, Tex., donated $500
Brad Yacullo of Redondo Beach, an official with Ace Outdoor Advertising, the billboard company, who donated $500.
Bradley Berkley, Dallas, Tex.,, CEO at Radiant Outdoor billboard company, made the maximum individual donation of $500.
Rey Luna of Wheel Labs, the company behind the Wheel motorized bicycles, currently banned in West Hollywood, donated $500.  So did David Vela of Velada Consulting in Montebello, one of whose clients was Wheel.
Aaron Green, president of Afriat Consulting, a well-known organization that has represented many developers in lobbying for City Council approval of their projects, donated $500.
Christopher Bonbright of Brentwood and his wife Lisa Bonbright, each donated $250.  Christopher Bonbright is principal of capital markets for  Avison Young, a major commercial real estate firm.  Lisa Bonbright is listed as an advisor.
Trenton Woloveck of Denver, CO., who is an executive with Jushi Inc., a medical cannabis company. He donated $500 to Horvath's campaign.
The Southern California Council of Laborers Political Action Committee, which donated $500.
Shawn VanDiver, a government and public services executive at Deloitte, who donated $500. VanDiver also is on board of Emerge California, whose goal is to increase the number of Democratic women in public office.
Donors with no discernable political interests were:
L.D. Sanone of Salt Lake City's Dewey's bail bond company, who donated $500.
Frank Chiocchi, of Santa Monica, who works with Disney in advertising, who donated $500.
The Planned Parenthood Advocacy Project PAC, which donated $500.
Yola Dore, a West Hollywood resident who is on the city's Disabilities Advisory Board, who donated $110.
Horvath also donated $100 to her campaign, which is $20,000 in debt.
The other candidate who filed July 10-Dec. 31 report is Sepi Shyne, who came in fourth in the 2019 race (and is running again in the Nov. 3, 2020 election). She reported $5,435 in donations, an average of $181 per donor.
None of the 30 donors to Shyne's campaign have any evident connection to city vendors, developers, billboard company owners or other seeking to influence the Council. Shyne's donors included three well known local residents, Cathy Blavis, Stephanie Harker, and Kimberly Copeland, each of whom donated $100.
CORRECTION: An earlier version of this story erred in stating that donations to Sepi Shyne's March 2019 City Council submitted between July 1 and Dec. 31, 2019, totaled $5,439. In fact, they totaled $4,950. The story has been updated with that correction.