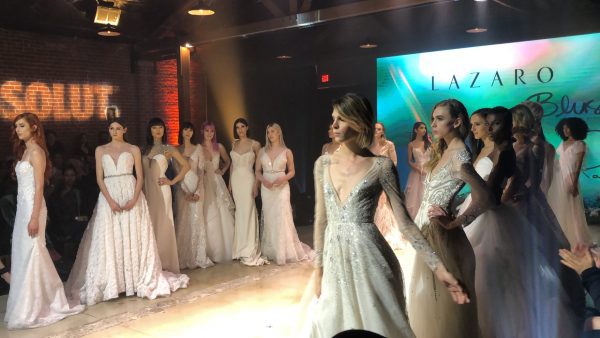 This past weekend, Slay Model Management (SMM), the world's first transgender exclusive model agency, selected its 20 finalists for the first ever "Worldwide Transgender Model Search." The Slay Model Search was presented by Absolut Vodka, and was held Saturday at Goya Studios in Hollywood. This show will be broadcast on all Here TV platforms.
The model finalists were:
Alexa Rei Walk (@reixlexa)
Ally Rose Walton (@allyrose1997) from Devon, England
Austin Wolfe (@austin_wolfe349) fromManhattan Beach
Bebe Maya (@the.bebemaya), originally from Maine and now living in Los Angeles
Charli Gray (@hereonneptune) from Norco
Derek Bonet (@urbn.nefertiti) from Pasadena
Dusty Rose (@theonlydustyrose) from Mobile, Ala.
Erin Garnet (@erinhadid) from Murrieta
Jamie Chamberlain (@quesorito), Rochester, N.Y.
Jane Noury (@jane.noury) from Sparta, N.J.
Jordyn Harper (@jordynisalive) from Dallas, Tex.
Julia English from Philadelphia
Justine Llarena (@tristful.spirit) from Manila, Philippines
Kyla Limtiaco (@kylaxoky) from Guam
Malaysia Alexander (@malaysiaalexander) from St. Louis Mo.
Michelle Morganite (@msmichellemorganite) from Indianapolis, Ind.
Nadia Chin (@iamnadiachin) from Bangkok,Thailand
Skylar Kang (@skykangaroo) from Los Angeles
Stef Lin (@ali3ns0up) from Southern California
Tayler Douglas (@fentybeautybodylava) from Savannah, Ga.
*All handles are from Instagram
Finalists were selected from entries received through the Slay Model Management website, and three of the finalists will win one-year contracts with Slay Model Management. Prior to the competition night, all contestants attended a model boot camp where they were coached by top photographers, stylists and editors. The competition, itself, was judged by industry professionals.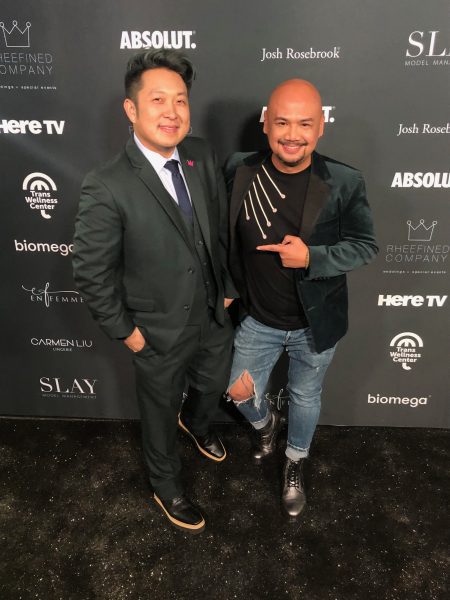 "We chose each girl for her star quality," said Cecilio (Cece) Asuncion, the founder and director of SMM. "It takes more than beauty to be a top model. It takes determination, a healthy outlook, and a visceral understanding that she is a model first, and a trans woman second. Slay is not about selling transness. We are selling a young woman's capability to represent a brand or a designer."
The event was hosted by supermodel and SMM talent, Arisce Wanzer and international celebrity DJ and SMM talent Lina Bradford, with a special performance by musician Annabelle Maginnis.
The night featured fashion designs by Garo Sparo Atelier, Carmen Liu for En Femme, JLM Boutique's Tara Keely by Lazaro, Lazaro, Hayley Paige and more. Sponsors include Biomega Hair, Josh Rosebrook Skincare, and Fun Factory.
The model competition was co-produced by celebrity event planner Jason Rhee of Rheefined Company, who has spent the last 15 years producing events that are designed around creative experiences and inclusion. "It's an honor to be a part of producing this event and I hope to create a night that matches the beauty of each of the contestants," Rhee said.
It was an intense evening for these ladies who put their all on the line for these three coveted slots. Although, all these women are winners, in the eyes of their peers, in the end the top three finalists were Ally Rose Walton in third, Nadia Chin in second and the top finalist was Austin Wolfe from Manhattan Beach.