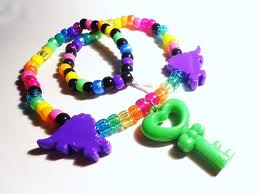 The City of West Hollywood is seeking nominations for its 2020 Rainbow Key Awards. The Rainbow Key Awards recognize people who have made outstanding contributions to the lesbian and gay community.
"Since 1993, the City of West Hollywood has presented Rainbow Key Awards to individuals and groups that have gone above and beyond in their service to the LGBT community. Contributions have come in many forms, including the arts, community service, humanitarian action, sports, medicine, armed services, leadership potential, benefit to the global gay and lesbian community, and more," the city said in an announcement of the nomination period.
Past honorees have included activists, artists, civic leaders, educators, community organizations, among many others.
Nominations will be reviewed by the city's Lesbian and Gay Advisory Board and recommendations for honorees will be referred to the West Hollywood City Council for final approval.
Nominations may be submitted online. Paper nomination forms can be obtained from Jeff Book, staff liaison to the city's Lesbian and Gay Advisory Board, at (323) 848-6471. Nomination forms are due by Feb. 27 at 5 p.m. The awards presentations are scheduled to take place in May 2020.