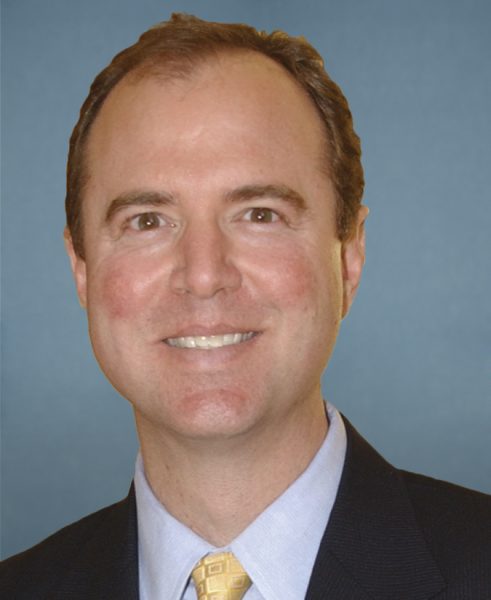 U.S. Rep. Adam Schiff (D-Burbank) will hold an event at a local affordable housing development on Friday to roll out his new Affordable and Homeless Housing Incentives Act.
The event will include a round table discussion on affordable housing with residents, developers, and other local stakeholders, and a walking tour of a recently opened affordable housing development. That development is Coronel Apartments, a 54-unit complex in East Hollywood opened last year by Hollywood Community Housing Corporation, a nonprofit housing developerThe units are affordable to households earning at or below 60% of Area Median Income (AMI), with some set aside for households below 30% AMI.
Among those attending will be Jesse Slansky, president and CEO of the West Hollywood Community Housing Corp., and John Concannon, a WHCHC resident. Others include planners and housing officers from the City of Los Angeles and Pasadena and Burbank.
The event will begin at 2:45 p.m. at the Coronel Apartments Community Room, 1554 N. Serrano Ave., inn Los Angeles.
Schiff's Congressional district includes the City of West Hollywood, which, like most other California cities, is struggling with housing availability and affordability issues.
An announcement of tomorrow's event notes that the Affordable and Homeless Housing Incentives Act would create new tax incentives for property owners who sell to nonprofits and public agencies that develop affordable housing. Schiff's bill provides an option to avoid capital gains tax liability by purchasing a replacement property within three years to property owners who sell to public and nonprofit developers that agree to operate the property as affordable or homeless housing for at least 30 years.
"In communities with expensive real estate markets, this change will provide public agencies and nonprofits who develop affordable housing an added advantage as they compete with private developers to acquire property," says the announcement. Learn more about the bill here.