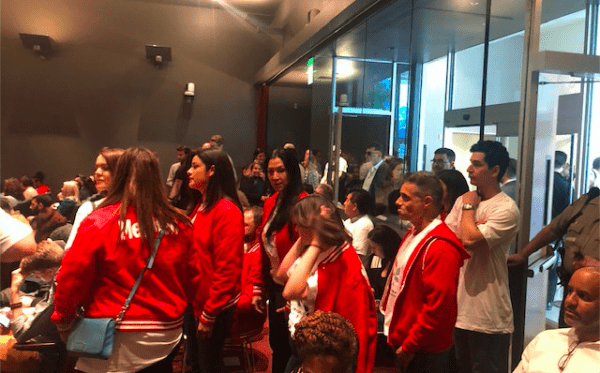 A group apparently representing three of West Hollywood's four original holders of licenses to sell medical cannabis has announced it will ask residents to petition the City
Council to amend its cannabis ordinance to allow those medical cannabis license holders to obtain permanent licenses to sell recreational cannabis.
Temporary recreational sales licenses granted to the four original medical license holders are set to expire on Jan. 1, 2021.
An announcement of the petition sent to City Clerk Yvonne Quarker says it also will ask that the ordinance be amended to combine the two types of cannabis consumption lounge licenses granted by the city into one license. The city has granted eight licenses to businesses that offer edible cannabis products and eight to businesses that permit smoking and vaping of cannabis on-site.  If the City Council doesn't grant  the petitioners request, it could be placed on the Nov. 3 general election ballot if they obtain signatures of Doing that would require signatures of 10% of the city's 28,159 registered voters.
The petition by Wesley Bridle and Aly Green of West Hollywood and Kevin Mann of Los Angeles is the latest of several efforts by the four medical cannabis retailers to push the city to grant them licenses to sell recreational cannabis. Those four businesses, dubbed the "Originals," failed to qualify for any of the city's eight recreational sales licenses after a lengthy independent evaluation by a city-appointed committee of more 300 applications for licenses in five categories. The original holders of medical cannabis licenses were "grandfathered in" during that process and automatically granted licenses in that category.
Objections from the Originals and the slow process of leasing retail space and obtaining a business license and building and safety permits from the city led the Council to agree to let the Originals sell recreational cannabis under provisional licenses that were to have expired initially on Dec. 31, 2019. That expiration date later was moved to Jan. 1, 2020, and then to Jan. 1, 2021.
The Originals include MedMen, Alternative Herbal Health Services, Los Angeles Patients and Caregivers Group, and Zen Healing Collective. They initially engaged James Litz, a public affairs and land use consultant who has served on various West Hollywood boards and commissioners, to lobby on their behalf. However, the group split last year when MedMen went its own way, filing a petition in L.A. Superior Court on Sept. 4 to void the city's process for vetting applications for permanent recreational cannabis licenses. MedMen, whose location at 8208 Santa Monica Blvd. has been billed as its "flagship," has struggled with financial issues in the past year. CEO and co-founder Adam Bierman stepped down as CEO in January and the cash-strapped company recently struck a deal to compensate unpaid vendors with shares of its stock. That stock is traded on the Canadian stock exchange because cannabis sales are illegal in the United States under federal law.
The fight by the original medical cannabis retailers for permanent recreational cannabis licenses has drawn opposition from the Adult Use Retailers Association of West Hollywood (AURA), which represents the new recreational cannabis license holders. They include Aeon West Hollywood, Inc. (Aeon), the Artist Tree, LLC (The Artist Tree), CALMA Weho LLC (CALMA), Essence Weho LLC (Essence), J&P Consulting (Budberry), PDLP JV LLC (Greenwolf West Hollywood), Pleasure Med, LLC (Pleasure Med), and Redwood Retail, LLC (Lord Jones). To date, the Artist Tree is the only one of those retailers that has opened.
At a City Council meeting in October, Jennifer McGrath, an attorney representing AURA, opposed extending the temporary operating licenses. "These locations will be operational and fulfill the need for access by the citizens of the community no later than March 2020," she said. "Quite simply, it is unnecessary to extend the existing temporary use permits beyond that date."
The debate over whether to grant the Originals permanent retail cannabis licenses is likely to have an impact on the upcoming City Council election, where incumbents John Duran and John Heilman are running for re-election. Duran has spoken out in support of the Originals. Another City Council candidate, John Erickson, head of the Hollywood Chapter of the National Organization for Women, appeared at a City Council meeting last year to state that Hollywood NOW wanted the Originals to get permanent licenses.