Worth a Look is an occasional feature in which WEHOville calls out stories in other publications about people, places, and issues that have or have had an impact on West Hollywood.
Drama and debauchery? In West Hollywood?
That's how Benjamin Smith, in an article for Decider, the website that lets you track online films, describes "The Rainbow," a documentary chronicling the history of the Rainbow Bar & Grill.
Mario Maglieri opened the Rainbow on Sunset Boulevard in 1972. "The Rainbow," which is streaming on Amazon Prime tells the story of the Maglieri family as well as the stories of rockers who found fame performing there. Maglieri died in 2017 but the Maglieri family is still involved in the Rainbow and the adjacent Whisky
Mario Maglieri "is hard not to like," writes Smith, who says he was known for his colorful language and for telling stories "about throwing Charles Manson out on his ass, like a real life Cliff Booth."
You can read Smith's full review online.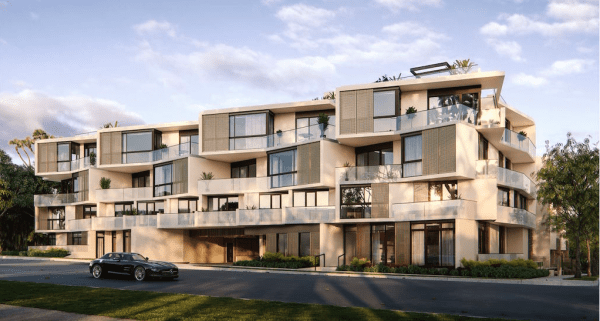 'Livabl_' But Affordable?
Livabl_, a website that bills itself as a "resource for homebuyers, owners and renters,"  offers photos and a description of "5 new construction condos and townhomes for sale in West Hollywood." At prices that range between $3 million and $5.46 million.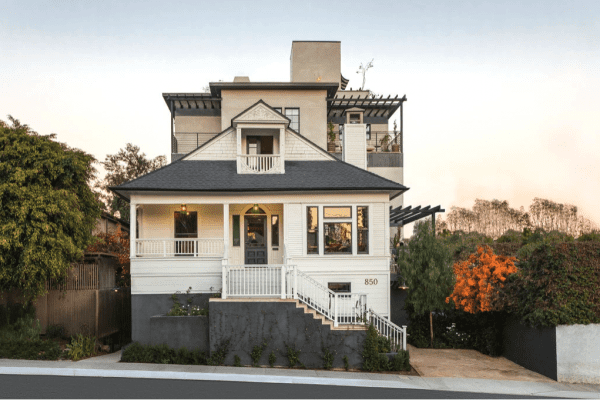 Bright Spots in the Constellation of Stars
The New York Times, in a story titled "5 New Standout Hotels in Los Angeles," notes that "West Hollywood is increasingly heavy with keys, from 1 Hotel West Hollywood — the brand's first West Coast address — to the 149-room Pendry Hotel, coming soon." 
Two of WeHo's hotels, Jeff Klein's Hotel 850 SVB (San Vicente Boulevard) and the Mariott Edition, get special mention with some photos of the interiors.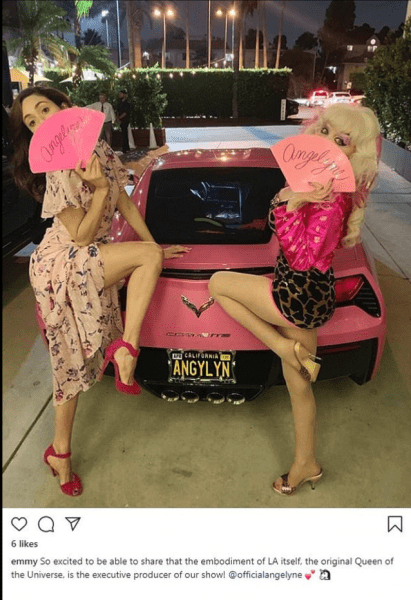 Another Pink Lady?
We all know about Angelyne, that lady who knew how to use her pink good looks to become famous before Instagram or reality TV was even born. Angelyne, (born Ronia Tamar Goldberg, aka Renee), was born in Poland in 1950 to parents who had survived the Holocaust. At 69, she still can be found selling pink t-shirts out of the trunk of her pink Corvette in the parking lot at Pavilions on Santa Monica Boulevard.
And then there's Kitten Kay Sera, an actual resident of West Hollywood, who has built a reputation on social media for her devotion to everything that is pink (including her dog).
The Daily Mail reports  that the newest pink lady is Emmy Rossum, known for her role as Fiona Gallagher on "Shameless." Rossum has been photographed out and about in West Hollywood being filmed for a mini-series on NBC Universal's streaming series "Peacock" that tells the story of Angelyne, who will be billed as executive producer of the series..