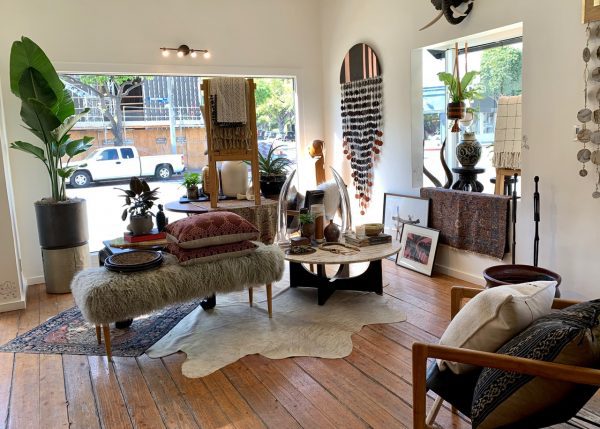 Dacha Returns to WeHo, Feels at Home
In the Business Briefs published Oct. 8, 2019, we reported how Dacha had to leave its showroom at 367 N. Robertson Blvd. due to pending construction.
Well, owner Lauren Gregory, 39, has returned to WeHo in a better, brighter 1,000-square-foot location at 420 N. Robertson at Dorrington Avenue much more suited to her business.
It's easy to see why Gregory feels her new space is "perfect" for Dacha.
"This whole building was built in the 20s as housing," Gregory said. "These were little bungalows." Gregory is of Russian heritage and Dacha essentially translates to "summer home country living."
Standing within Dacha I felt light, airy, at home. That's her goal, to "promote a lifestyle that is relaxed, for people's homes to be an oasis."
Gregory may be onto something in another way, too. There are numerous furniture showrooms in the Design District, she said, "but not a lot of accessories."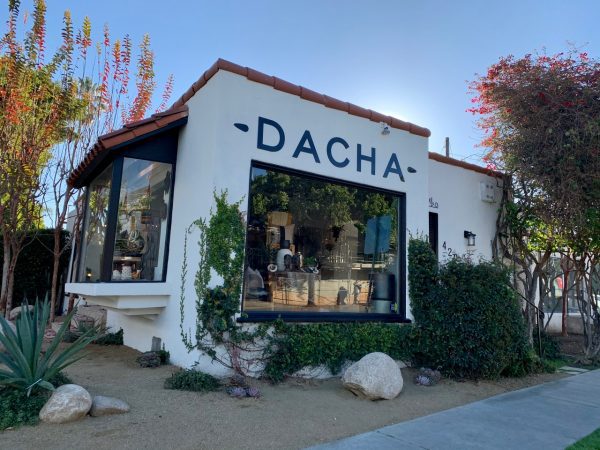 "I definitely wanted to bring a different category to the area," Gregory explained, "and also a different point of view." Both designers and consumers have told her how glad they are that she is here.
With 25% of her West Hollywood sales coming from consumers rather than interior designers, she said having a retail storefront in a busy walking area suits her fine. "Obviously this whole area is a resource for designers, but it never occurred to me to go to the PDC."
Dacha offers works by many local artists, including painter Kieva Campbell, ceramicist Jodi Siegal, woodworker Eileen O'Dea, and leather worker Matthew Ready.
Ottica Opens Its Eyes
Back in October we announced that Ottica, the upscale optical business, would open Nov. 1 at 8947 Santa Monica Blvd. near Robertson Boulevard.
November, December and January came and went. Why did it take longer than expected?
"Some of the elements of the space remodeling work ended up being too tedious and required more time," said CEO and President Greg Haroutunian in an email. "In fact, we are still doing some finishing touches."
Optician-owner Garen Oganni told me via phone that brands on tap will include Cartier, Tom Ford, Celine, Thom Browne, Dita, and Rayban, in addition to their own Oganni collection.
Hartounian, who is also an M.D., added that "a full scope of optical and optometry services" including eye exams, contact lenses, and treating common conditions like dry eyes and dark circles, will also soon be available.
When you add in their aesthetic services such as facial rejuvenation via injectables, dermal fillers, fat reduction and non-surgical lifts with threads, Ottica seems to be going for a luxury one stop shop approach.
Ottica occupies the address once held by another eyewear purveyor, Optique by Cynthia & Christine, a longtime business many locals felt a strong connection to.
Originally, the Ottica team "inquired" about acquiring Optique's brand and business. "However, we weren't sure if their business model was going to be sufficient for us to succeed," Hartounian said.
Cynthia Date, co-owner of Optique along with her sister Christine, says Ottica didn't play fair after acquiring financial paperwork to consider purchasing their business. "We signed a confidentiality agreement, everything they needed to acquire the store," said Date.
Then the landlord told them, "I've leased the space out and you have to leave the cabinets here."
Optique by Cynthia & Christine found a new, less expensive location a few blocks east at 8730 Santa Monica Blvd., but resentment lingers. "I'd much rather have a bar or restaurant there, now it's our competition. I think it's impeding on our business [Ottica] being there."
Date added that her customers aren't too happy, either. Some told her, she said, that they wanted to protest on the sidewalk in front of the new Ottica.
Ottica responded by saying the deal went south because a "larger concept" was the way to go. "It's about bringing together every aspect of facial aesthetics – optometry, eye exams, treatments, aesthetic procedures, cool eyewear – and matching them," Hartounian explained.
Ottica's leadership is aware its store's arrival may have bruised some feelings. "[We] are very committed to providing the best possible services to our community," Hartounian added, "being a part of it, and forging great relationships with all of our neighbors."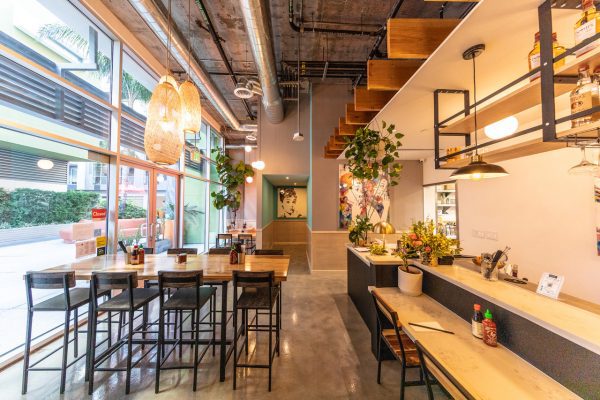 Looking for Your Next Meal? Time to Phorage
From restaurateurs Perry Cheung and Eric Cho comes Phorage, a modern Vietnamese place offering "locally sourced, comforting fare," according to a press release. Its minimalist ambiance and open design welcome diners into a casual environment featuring a long bar, white oak tables and patio seating.
"We're excited to bring Phorage to a new neighborhood," Cheung said. "The new location and its multi-faceted space allow us to introduce our menu to new diners and have a bit more fun in the process."
Perhaps the "fun" for patrons might come in the form of ethnic toppings like Washugyu beef, shredded chicken, oxtail and meatballs (vegan options available).
They make hay about their bar. Serving "unique Viet-inspired cocktails," you can imbibe libations developed by mixologist Devon Espinosa. The Phojito is made with pho spice-infused Bacardi rum, lime, lemongrass, mint, Thai basil, and soda water. Good Morning Vietnam mixes mezcal, Vietnamese coffee, condensed milk, and absinth.
Phorage is located at 7326 Santa Monica Blvd. and is open for lunch and dinner Tuesday through Sunday from 12 p.m. to 9 p.m. Two additional locations stand in West L.A. and Marina del Rey.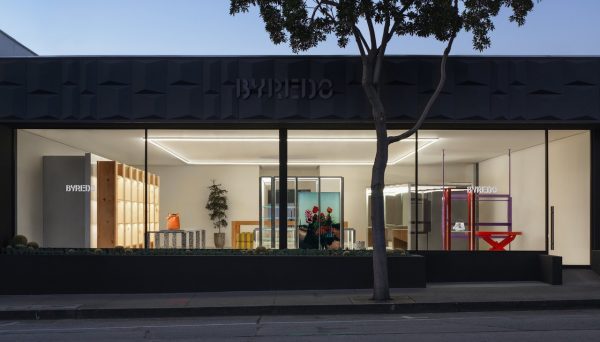 "Bury Yourself" with Byredo  
The Hollywood Reporter's "Shop Talk" column recently announced Swedish luxury fragrance brand Byredo has opened a store at 8920 Melrose Ave.
Avon it's not. In fact, Chanel may have to step aside. Byredo fragrances range from $180 to $330 per 100 ml bottle.
"Byredo's approach to fragrance is tied to memory, travel and clarity achieved through style of perfumery using a very small number of raw materials per composition," reads its website.
But it may be its fans that should be writing Byredo's marketing copy. And perhaps they do. @chelsea wrote last week on Twitter, "Bury me with my Byredo."
With names like Gypsy Water, Tree House and Mojave Ghost it's easy to see why.
However, Byredo provides multiple things olfactory. So, if perfume's not your thing, light a candle ($45 to $85 each) or squeeze a 30 ml tube of hand cream ($45).
There may be an issue with animal testing. Not seeing anything on Byredo's website addressing the controversial topic and how it's cosmetics are made, I called the West Hollywood boutique.
"That's a good question," a male clerk said when I asked whether Byredo's products are tested on animals. He put me on hold for a minute. Returning, he said, "To the best of my knowledge we do not." I pressed him further and he added that he "triple-checked."
Cruelty-Free Kitty, an online directory connecting consumers with brands not tested on animals, writes in its review of Byredo that the company is "NOT" (in all caps) cruelty-free and explains why.
Allure magazine, in its recent November article, "19 Cruelty-Free Brands You Need to Know," does not include Byredo.
With West Hollywood's progressive reputation when it comes to animal rights, and so many entertainment industry bigwigs concerned about the issue (The Hollywood Reporter's piece mentioned actors Sienna Miller and Jason Statham), we will have to see how well the store performs.
Byredo opened in Stockholm in 2006 and is the brainchild of Ben Gorham. With stores in Sweden, the U.K., France, China and Korea, there are also 16 U.S. stores in places such as San Francisco, Santa Barbara, Newport Beach and New York City.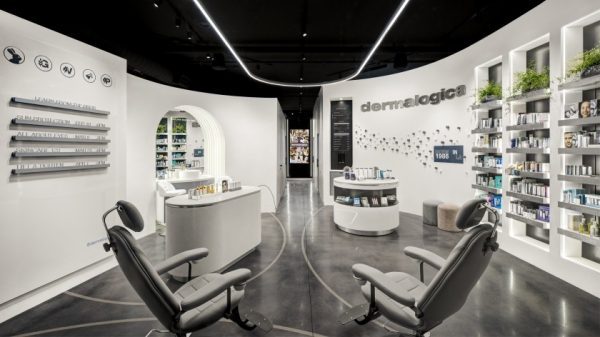 Dermalogica Scrubs Up West Knoll
The Los Angeles Times reported on Feb. 20 that Dermalogica, the international skin care powerhouse, opened a new 1,000 square-foot location at 605 N. West Knoll Drive.
"The West Hollywood community is very strong for us," Dermalogica founder Jane Wurwand says in the Times piece. The original Santa Monica store opened 15 years ago and having a second outlet east of the 405 helps meet client demand.
Dermalogica's products are made according to a specific philosophy that is still valid, but likely much more groundbreaking when they launched back in 1986. "Our formulas are free of artificial colors and fragrances, mineral oil, lanolin, S.D. alcohol, parabens and microplastics," as per their website.
Education is big for the brand. The Times writes the store "plans to host community events where people can come in to learn skin-care basics, try out new products and talk to skin experts." Its Twitter page @dermalogica deploys the hashtag #SkinCare often.
Dermalogica employs 100,000 skin care therapists in more than 100 countries.
 It's Rewarding Being Green
The City of West Hollywood wants nominations for its new Green City Awards The goal is to recognize projects and practices demonstrating excellence in environmental sustainability. And that includes businesses and nonprofits.
Nominations are open to all and anyone interested can apply. Applicants can self-nominate or elect to nominate an individual, a business, a nonprofit or a school.
The nominee must live, do business in, or have a connection to the City of West Hollywood, and projects must be located or have an impact within the city, as well.
The awards process will conclude with the Green City Awards being given out at an inaugural ceremony on May 13 at City Hall.
Deadline to submit a nomination is 11:59 p.m. on March 31. Interested parties may reach out to Erin Hamant at ehamant@weho.org with questions.
There's A Regulation for That
Thinking about opening a business in West Hollywood, or even making changes to your current operation? Then the Chamber of Commerce's annual Small Business Seminar Series could be for you.
Entitled "City and County Regulations Made Easy," public utility Southern California Edison as well as the county's public health and fire departments will be on hand to provide entrepreneurial guidance on business project questions.
A key takeaway promises to be learning how to navigate the complicated, and sometimes lengthy, "plan check process" and what mistakes to avoid.
The series takes place at the West Hollywood Library's community meeting room on Thursday (Feb. 27) from 2 to 3:30 p.m. The cost is $15 and parking validation is available.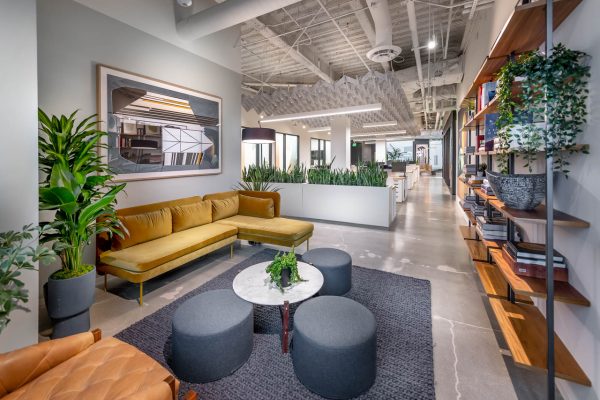 NVE Goes Green
NVE Experience Agency, a privately owned experiential marketing agency and event production company with offices in New York City, has opened a 12,000-square-foot space within the Green Building of the Pacific Design Center.
According to its website, NVE works with "some of the world's most iconic brands" such as Verizon, Twitter, Adidas and Pandora.
NVE President and founder Brett Hyman helms 100 team members using the mantra "The Polished Hustle." Capabilities include in-house event production, brand influence, creative design, and custom fabrication.
Like so many Hollywood-adjacent business, the agency's "curated" rooms and spaces are available for promotional shoots and events.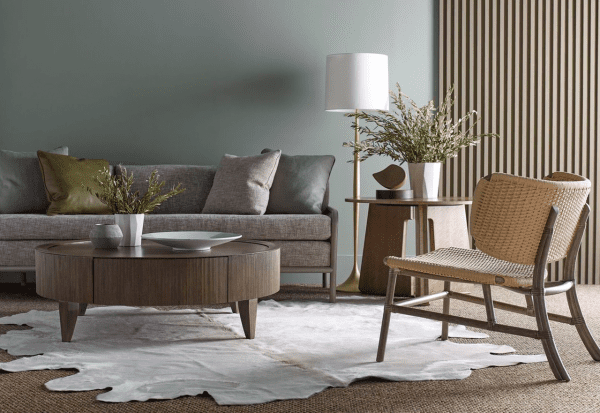 What's New at the PDC? Check Out the Suite Bs
Christian Fischbacher has come out with its Sol collection designed to "lift the winter blues," as per the Pacific Design Center's newsletter, available now at International Down & Linen, suite B368.
In March, Kneedler Fauchére will add Dougall Paulson's line, "an art and design studio known for blurring the boundary between sculpture, furniture, lighting and textiles." Suite B600.
Osborne & Little has a new summerhouse collection using indoor/outdoor printed fabrics and coordinating weaves. "The color palette includes sunshine yellow, turquoise, terracotta, apple green." Suite B643.
Mannor House is the new collection from Lee Jofa. "Drawing on the company's legacy of classic design," its English countryside prints, weaves, embroideries and wallpapers are inspired by documents from the Lee Jofa archive. Suite B690.
This spring, Baker Interiors Group launches the new Barbara Barry for McGuire collection. Inspired by "Hawaiian and Scandinavian design sensibilities," the color palettes, shapes and textures "take cues from the harmony and calmness of nature." Suite B525.