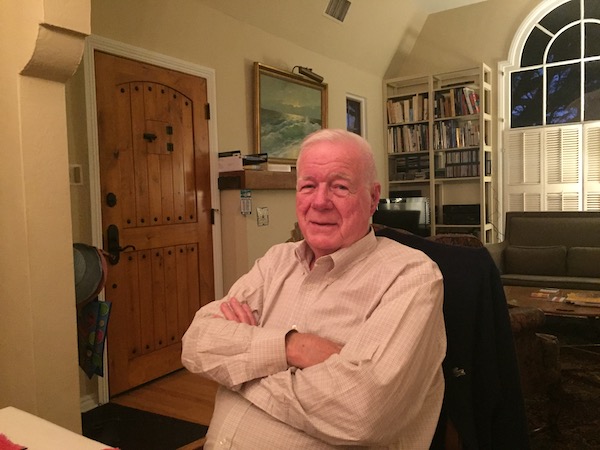 EDITOR'S NOTE: The is another in a series of occasional stories titled "The Grownups" about West Hollywood residents 75 years old or older who have been active in civic life.
Carleton Cronin has been observing life in West Hollywood for 46 years. While raising a family, he's watched the area grow from a forgotten Mayberry of Los Angeles County into a bustling city that makes national headlines. Along the way, he's noticed how politics and development play an ever more prominent role in the city, while musing on how things used to be, how they should be and how they actually are. 
For the past 14 years, he's been sharing those observations via his column and op-eds, first published on the now defunct WeHo News website and now on WEHOville.  Cronin also shares his observations and opinions on Cogito, a blog he launched in April 2012.
His writing about local life has brought him fame and fans, with local residents enthusiastic about his keen insights and nostalgic remembrances.
Given his propensity at writing and his witty way with words, one might assume Cronin, who just turned 87, worked in the publishing industry, either as a writer or an editor, or perhaps both. And that assumption would be completely wrong.
Despite his talent with the pen (or perhaps more aptly, the keyboard), Cronin spent his adult life working as a salesman. He's never been a professional writer in any capacity, save for a brief stint in 1956 as a copy boy working at the Boston Post, the oldest newspaper in that city.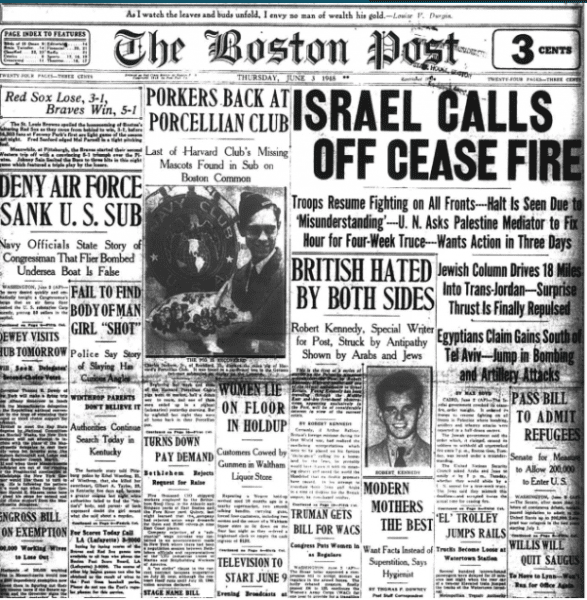 "The paper had a columnist who was quite popular, but he was also a drunk and missed a lot of his deadlines," recalled Cronin, who was raised in Boston. "The city editor was a pal of his and had me ghost write about a dozen of his columns. Without a byline, of course. They paid me an extra $20 or $30."
While he loved writing those columns and hoped it might turn into something more, that dream was not to be. The Boston Post was on its last legs when he was hired and folded in October 1956.
"There was a picture of me running down Washington Street. In my hand was my last paycheck. I was running to the bank to cash it, followed by a whole bunch of other guys with their checks," he laughed. "The Boston Globe published it."
Sociable and Involved
"Bon vivant" is how neighbor Manny Rodriguez describes Carleton Cronin.
"He's outgoing, he's friendly, he's sociable, he's active in the neighborhood, he's very approachable," Rodriguez said. "He's an institution on Dorrington Avenue."
Rodriguez first met Cronin at a West Hollywood West Residents Association meeting in 2004, shortly after he moved to the area. Rodriguez was immediately impressed and drawn into Cronin's orbit.
"It quickly became obvious that he cared deeply about what was happening not just in our neighborhood, but in all of West Hollywood," said Rodriguez. "He's knowledgeable about what's happening and where the city is going . . . He's a visionary and a bit of a romantic too. Definitely a glass-is-half-full kind of person."
Neighbor Mike Zannella concurs, noting that Cronin and his wife Toby were among the first to welcome them when he and his partner, Richard Blons, moved to Dorrington Avenue from Manhattan in the early 1980s.
"They told us where the best places to shop were, where to get this and that," recalls Zannella. "They introduced us to others on the street, made us feel part of the neighborhood. We became very good friends."
And as good friends do, they watch out for one another. After Blons died four years ago, the Cronins made a point of checking in on Zannella regularly, sometimes having him over to dinner.
"That's what neighbors do," explains Cronin. "I don't believe in living in a place without investing in it. You get to know everybody on the street, so nobody is a stranger anymore."
Wife Toby explains the two are just naturally outgoing people, but added being outgoing is also a necessity of raising a family. 
"When you have kids, you've got someone to watch out for you," Toby Cronin said. "It becomes important who's on either side of you. In this neighborhood, there were wonderful people that used to watch out for our kids."
Arriving in West Hollywood
Carleton and Toby Cronin moved to West Hollywood in 1974, buying their house on Dorrington Avenue for $59,000. Although it only had two bedrooms, they raised four boys (Prescott, Brendan, Justin and Daniel) there. Luckily, the property had a small guest house which became additional bedrooms for the boys as they grew older.
In those days, a lot of people in the entertainment business lived in the West Hollywood West area; it was a good place to buy a first home. Neighbors were approachable and open to the Cronins' friendly nature.
Also in those days, sheriff's deputies were often slow to respond to calls for service. Meanwhile, with the Boystown gay clubs just a few blocks away, men often wandered into the neighborhood and had sex in the bushes.
Consequently, Cronin helped organize the neighborhood into an informal neighborhood watch group to keep crime down.
"It's not feasible to have a cop on every corner, so it's up to the residents to keep an eye on what's happening in their neighborhood," he explained.
Cronin recalled that in the 1970s and early 80s, Los Angeles County government, which had jurisdiction over the area, treated West Hollywood "like a backwater of the county." Consequently, when the movement to create a city got underway in 1984, he was all for it, doing his part by walking door to door to promote the idea of creating a city out of the collection of neighborhoods.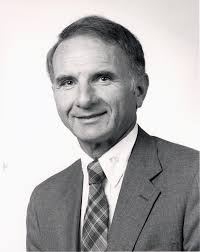 Even before cityhood, then county supervisor Ed Edelman appointed him to a Citizen Advisory Board covering the West Hollywood area because of his commitment to public safety. However, Cronin quickly dropped off that board as the members seemed to argue more about procedure and Robert's Rules of Order than anything else.
Because of that experience, he's never volunteered to serve on any of the city's numerous boards or commissions. "I just have a problem with process," he confessed. "I want things to happen and I can't wait to get through a lot of it." 
However, in the late 1990s, when the city started a CERT program (Community Emergency Response Team) to deal with earthquake preparedness for residents, he was an active participant.
In fact, the city even sent Cronin to Federal Emergency Management Agency (FEMA) headquarters in Maryland for training in how to teach CERT classes to other residents.
Because of that training, he also joined a public safety expert in writing a booklet called "West Hollywood Is Prepared" on disaster preparedness. That booklet is still used today.
He feels disaster preparedness is one of the things that should pull the many diverse populations of West Hollywood together. 
"We created this city to take us away from the inattention of the county," he observed. "West Hollywood has the gay community, the Russian community, renters, homeowners. I just feel that people who live in a place have to be part of it. If we're going to be a city, we need to learn to do things to help form an even stronger community."
Early Life
Born Feb. 14, 1933, during the height of the Depression, Carleton Cronin was the oldest of four siblings (one brother, two sisters). The family was poor, living near poverty level with his grandmother and aunt.
His father was a "romantic," as he described it, and left for several years in the late 1930s to fight in the Spanish Civil War. While his mother eventually became a physical therapist for children with cerebral palsy, he's not sure exactly what she did to earn a living during his formative years, but somehow there was food on the table.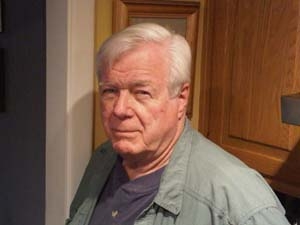 At age 7, he contracted rheumatic fever, an inflammatory disease affecting the heart which was the leading killer of children under 20 in the 1920s and 1930s. He spent three years recovering, two of them hospitalized and another on bedrest at home. During that time, he occupied himself with books, developing a love of reading.
"Reading, it takes you places and allows your mind to expand in areas that weren't everyday life," mused Cronin, who especially enjoyed the Western tales of Zane Grey and the historical adventures of Kenneth Roberts (best known for "Northwest Passage").
After recovering, he was admitted to the Working Boys Home, a Catholic boarding school outside Boston, which went through the 8th grade. There, a chaplain's assistant lent him many books and his love of reading continued. It was there too that he put out a weekly school newspaper using a ditto machine after writing up articles on an old typewriter in a tiny office above the gymnasium.
When he started high school, he ended up being thrown out of several Boston high schools for causing trouble because he was bored, having already learned at boarding school most of the things the public high schools were teaching. He eventually graduated from the now defunct Boston High School of Commerce, which, he reported, "in those days was considered like a prison because all it turned out were accountants and bookkeepers and people who weren't going to get in trouble."
He joined the recently formed Air Force in 1951 at age 18, but never saw combat despite America fighting the Korean War at the time.
"I joined the Air Force to escape the draft. I didn't want to go be a grunt," said Cronin who attained the rank of Airman First Class (the equivalent of a sergeant). "I ended up going to two Army bases for training. I was in the Air Force and never saw an air base until I was sent to England."
Later he was posted to Oslo, Norway, during the opening of a NATO headquarters there, an assignment he loved. Ultimately, he went to the Provost Marshal General School to be a military policeman.
"I just kept volunteering for things to keep from being sent to Korea," said Cronin who, ironically, never received any flight training during his five years in the Air Force, despite having some civilian training in flying as a teenager.
After the military, he attended Boston University, majoring in American studies. It was there that he also audited the poetry classes of renowned poet Robert Lowell. However, he never graduated.
"I spent several years in therapy trying to figure out why I didn't finish college," he said. "I'm still not sure exactly why, but it was a dark period in my life."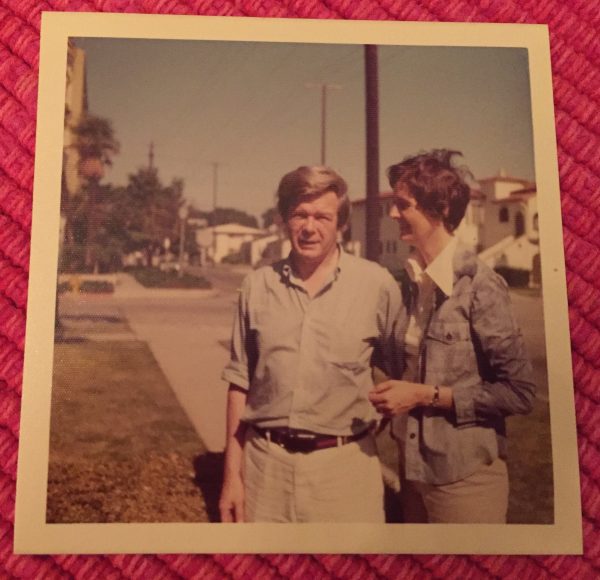 Finding Love
By 1968, Cronin was living in Manhattan and working as a salesman with Sandvik Steel, a Swedish company that manufactured specialty steel products like saws, razors and drilling equipment. He was 34 and had already been married and divorced. He was not looking for love, but fate intervened.
That January, he attended a cocktail party in Greenwich Village at 119 Waverly Place where he met Toby Ann Grossman, who had recently moved to Manhattan from Denver, where she had been raised.
"He was funny, but a smart funny, not a dumb funny. He and his [salesman] partner were telling stories and making jokes and they were really clever," recalled Toby Cronin. "The more I looked at him, the handsomer he got."
Cronin was equally impressed.
"She was different in many ways. Tall. Rather regal. Well read. Well educated. Was a lot of fun," he recalled. "She was the first real, whole woman I'd known in a long time. She opened herself to me. When we met, I was through with women. I'd had it up to here with the whole romance nonsense. It was just garbage. She felt the same about men."
Nonetheless, they threw caution to the wind, quickly fell in love and were engaged after just a month of dating, Cronin proposing on Feb. 14, 1968. They were married a year later, on Feb. 22, 1969, a date chosen because it was George Washington's birthday and therefore a date Cronin could remember.
The newlyweds moved to Los Angeles in fall 1969 so he could take a sales manager job with Prima Die Company, a die cutting company. Meanwhile, Toby eventually got a job at UCLA in the Department of Psychiatry, working for the director of Resnick Neuropsychiatric Hospital.
Sales suited Cronin since he was such an outgoing person, loving the human interaction and chance to tell jokes and stories as part of the sales pitch. In the late 1970s, he joined E.D. Bullard Co. as a regional sales manager. Bullard, the company that had originated the hard hat for industry, sold occupational health and safety products.
He loved that field and eventually went on to open his own consulting firm specializing in occupational health and safety issues and environmental law, as well as teach college extension courses on those subjects.
Cronin says he is constantly amazed at how mainstream the occupational health and safety field has become. "Now, everybody can go to Koontz [Hardware] and pick up half the stuff I used to peddle at Bullard."
Fiction Writing
Throughout his life, Cronin has managed to find time for his writing. In addition to his column, he reported he has written over 600 essays. But he also writes fiction, detailing that he's penned 25 or 30 short stories, several plays, a folk opera and two novels.
While he has shared some of his fiction with friends from time to time, none has ever been published. Those friends have encouraged him to submit them for publication, but he never has.
When asked why he's never tried, he responded, "A lack of confidence in the fiction I've written."
However, wife Toby, sees it differently, saying it's "fear of success."
Whichever it is, Cronin admits that he recently met a literary agent with whom he hit it off and is now polishing up a novel he wrote in 2009 to submit for consideration.
Toby Cronin, who says her husband's best qualities are his kindness and sincerity, reported it is the compliments he receives from fans of his op-ed columns on West Hollywood life that have given him more confidence in his fiction. 
"When someone will stop him, they'll say, 'You're famous, I read you in WEHOville'," said Toby Cronin. "I want to tell you, it boosts his ego. He feels so good after that. It's amazing what one kind word will do."