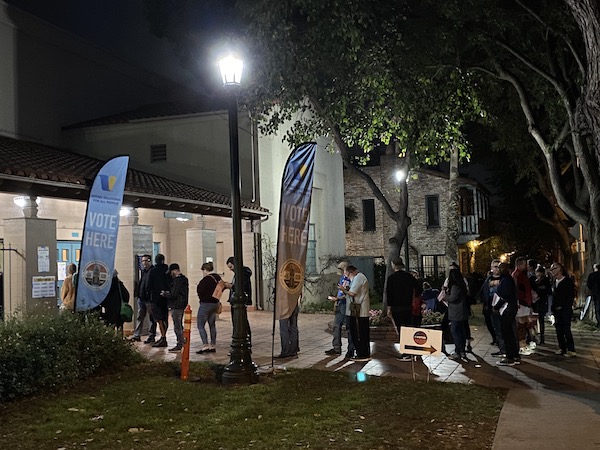 Super Tuesday moved super slow for many West Hollywood residents, who stood in long lines to vote in the Democratic primary at Fiesta Hall in Plummer Park and at 838 N. West Knoll Drive,
only to find out that malfunctioning machines at Fiesta Hall would mean a long delay in the actual tallying of their vote.
Stephanie Harker, a resident of the city's Eastside, said voters were standing in line for hundreds of yards from the entrance to Fiesta Hall all the way south to Santa Monica Boulevard this afternoon. There were still a number in line as 9 p.m. approached, with some saying they had been there for two hours.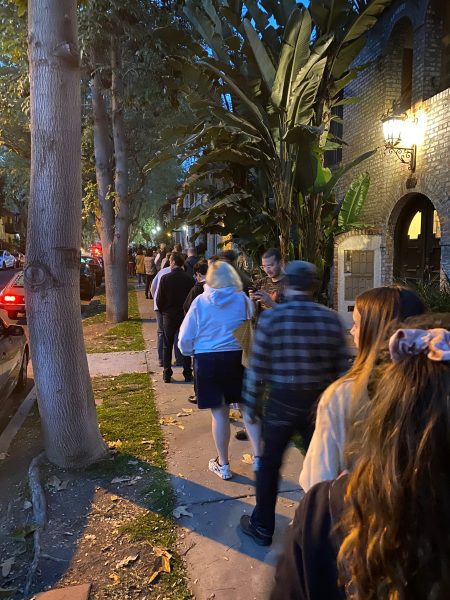 Harker said that when voters entered the polling place, they learned that electronic terminals used to validate the voter's address were down. That meant that after casting a vote at the voting machine, the voters couldn't insert the paper ballot into the machine to process it. Instead each voter had to fill out a pink envelope with his or her name and address and insert the ballot there. That identified the ballot as "provisional," which meant it couldn't be counted until the staffers at Los Angeles County Registrar-Recorder/County Clerk's office opened the pink envelopes and were able to validate that the voter was registered in Los Angeles County.
Harker said she was told those provisional ballots could take several weeks to process. Harker said she spent five hours helping out by distributing the envelopes to those waiting on line. The poll officially closed at 8 p.m., but all of those who were in line by then were allowed to vote.
"About a thousand of us had to vote provisionally," Harker said.
There also was a very long line of voters standing in the hot sun on the sidewalk of West Knoll Drive, waiting to enter the Community Room at West Knoll Apartments at 838 N. West Knoll to cast their votes. Some were waiting well over an hour.
Many of those waiting just shrugged their shoulders and chatted with those beside them. But a few were obviously angry. Harker said she saw City Councilmember Lindsey Horvath trying to deal politely with one angry person in line. Horvath told him that she had called the Registrar/Recorder's Office to let it know about the issue. The man still kept yelling.
California, whose primaries in 2012 and 2016 were in June, moved its primary this year up to Super Tuesday so that its voters would have a greater impact in deciding who will be the Democratic nominee for president.
Voters also got to choose between incumber Los Angeles Dist. Atty. Jackie Lacey and her challengers, former San Francisco Dist. Atty. George Gascon and public defender Rachel Rossi.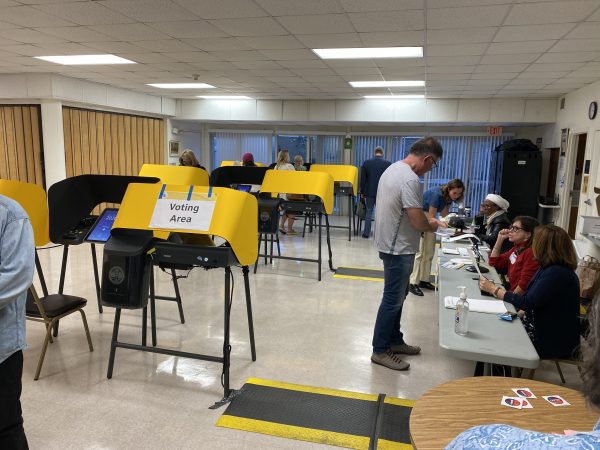 And they were asked to decide whether to pass Measure R, which give the Los Angeles County Sheriff Civilian Oversight Commission greater power to subpoena witnesses and documents during their of the Sheriff's Department. Another item was Measure FD, a parcel tax to help fund the L.A. County Fire Department. Only voters who live in areas served by the county Fire Department, which include unincorporated county areas and West Hollywood and 57 other cities that contract with the county for fire protection and emergency services can vote on that.
Also on the ballot was Proposition 13, which would authorize the state to issue $15 billion in bonds for school and college facilities in California, including $9 billion for preschool and K-12 schools, $4 billion for universities, and $2 billion for community colleges.
A number of voters who have talked with WEHOville in the past few days have expressed regrets about L.A. County's decision to implement the state's Vote's Choice Act, which allowed people to cast their votes at voting centers or by depositing ballots at places like West Hollywood City Hall or the West Hollywood Public Library as early as Feb. 22.
While that was meant to encourage more people to vote, some voters who cast their votes early for Democratic Party presidential candidates like Pete Buttigieg and Amy Klobuchar, who have dropped out of the race in recent days, said they have wasted their votes. The early voting program has also drawn criticism from media commentators such as Los Angeles Times columnist Jonah Goldberg, who wrote a column titled "Early voting is a terrible idea, and California's primary proves it."
The Voters Choice Act gives voters the flexibility to choose when, where and how they vote by expanding in-person early voting and giving voters the opportunity to cast a ballot at any vote centers within their county. West Hollywood residents could, for example, cast their ballots at voting centers at Fairfax High School or Laurel Elementary School.