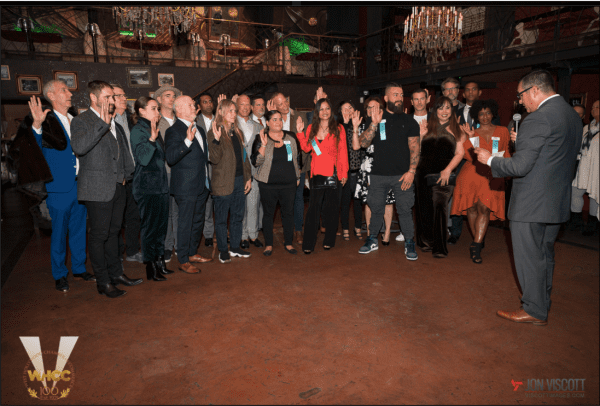 The West Hollywood Chamber of Commerce (WHCC) held its annual member meeting and board installation at La Boheme Brassiere and Bar.
At the meeting, the Chamber acknowledged its outgoing board members, installed its new 2020 board of directors, distributed the annual report, and got a preview of the upcoming program of work for 2020. The event raised $21,000 for the WHCC, a nonprofit business association.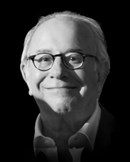 The Chamber also took a moment to celebrate the life of Arlen Andelson, who died last year. Andelson, who died in October at the age of 75, was a WHCC board member and member of the board of governors for decades. He also had been a member of the board of trustees of the Foundation for AIDS Research (amfAR), an organization that has raised hundreds of millions of dollars to pursue a cure for AIDS. He endowed the Sheldon W. Andelson Public Policy Scholars program at amfAR's Washington, D.C. office in honor of his brother who died of AIDS-related causes in 1987
Andelson provided the first seed money to buy a building for an LGBT clinic that later became the LGBT Center, as well as the first "gay" bank, as it was coined, where US Bank stands today in West Hollywood.  His wife and daughters were present as Chamber member Christopher Bonbright recalled his legacy.
The Chamber also acknowledged Keith Kaplan with its 2019 Ray Reynolds Award.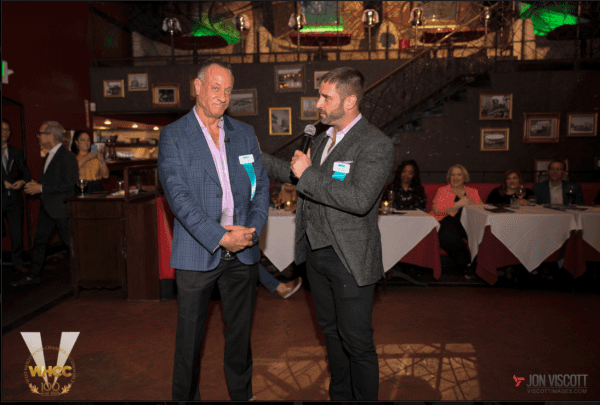 "Keith has called West Hollywood home for over 30 years and his passion for the community and causes affecting the community have led him to engage with a range of local organizations and charities," the Chamber said in an announcement of the award. "In the early years of the AIDS epidemic he chaired an HIV/AIDS organization, the Foundation for Educational Research, that funded outreach, education and research programs in the L.A. area. He has also worked closely with Project Angel Food since 1991 serving on the Divine Design planning committee for eight years and now on the board of directors. He has participated as a rider in several of the SF-LA AIDS rides. And, for the past four years he has served as chairman of the West Hollywood Chamber of Commerce …"
Kaplan is a licensed realtor who works with Sotheby's International Realty representing buyers and sellers of residential real estate with a focus on West Hollywood, the Hollywood hills and the westside of Los Angeles. He also is president of the Kaplan Group, a firm specializing in marketing, public relations and public policy work for luxury lifestyle products.
The West Hollywood Chamber of Commerce Board of Directors is made up of a diverse group of individuals who share years of experience in a wide variety of business industries.
Board members Don Zuidema (2014 – 2019), Hany Haddad (2009 – 2019), Ralph Barnes (2014 – 2019) Tom Doherty (2016 to 2019), and Mona Mohammadi (2019) were recognized by WHCC last night and received multiple commendations from elected offices.
The 2020 board of directors, which was installed by Capt. Edward Ramirez of the West Hollywood Sheriff's Station, is as follows. (* denotes new board members.)
Officers of the Board
Immediate Past Chair – Keith Kaplan, Sotheby's International Realty
Chair – Nick Rimedio, La Peer Hotel
First Vice Chair – Fred Anawalt, Anawalt Lumber
Secretary – Raja Sannidhi, Capitol Drugs/Power Zone
Chief Financial Officer – Alexander Bazley, West Hollywood Gateway
Vice Chair, Governmental Affairs – David Dickerson, kitchen24
Vice Chair, Membership – David Wood, David Wood Insurance Agency
Vice Chair, Events – Maxine Tatlonghari, Vanity Girl Hollywood
Members of the Board of Directors
John Adler, Phyllis Morris Originals
Mylena Christina, Sotheby's International Realty
David Cooley, The Abbey*
Sean Dabirpanah, Wells Fargo*
Sherri Franklin, Urban Design Center
Tess Ferguson, Native Design & Development *
Rod Gruendyke, Sunset Marquis Hotel & Villas
Deborah B. Kallick, Cedars-Sinai Medical Center
Layne Lawson, Clear Channel Outdoor
Mark E. Lehman, Law Offices of Mark E. Lehman
Lee Maen, Innovative Dining Group
Carol Massie, McDonald's
Dimple Thakkar, Synhergy Marketing *
Renne Simoes, Dogpound *
Tom Kiely, West Hollywood Travel + Tourism
Madonna Cacciatore, CSW / LA Pride
Board of Governors
Hany Haddad, US Bank and Don Zuidema, former LASC owner, joined the board of governors this year. The full roster includes:
Steve Afriat, Afriat Consulting
John Altschul, Attorney at Law
Christopher Bonbright, Avison Young
David Eichman, Law Office of David Mason Eichman
Todd Elliott, Truman & Elliott, LLP
Nathan Goller, Phyllis Morris Originals
Hany Haddad, US Bank*
Joan Henehan, financial advisor
Ronald S. Kates, Ronald S. Kates & Company
James W. Litz, BH/GLAAR Assoc. Of Realtors
Tony Melia, National Business Insurance Agency
Mark Montgomery, Montgomery Management Company
Gene R. Smith, Gene Smith + James Litz
Russ Wilson, Koontz Hardware
Don Zuidema, former owner LASC*