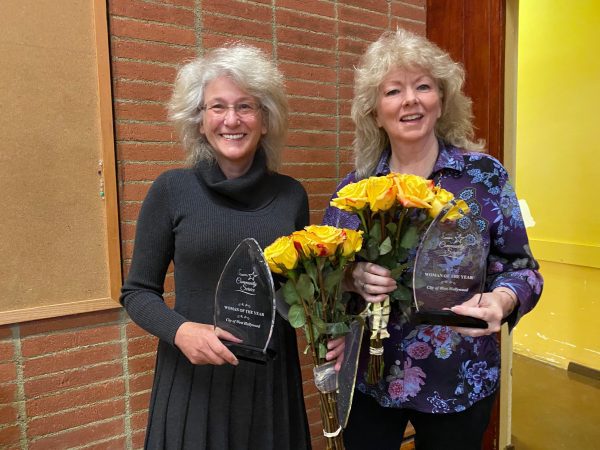 West Hollywood's Russian-language speaking community celebrated International Women's Day on Saturday at an event organized by the city's Russian Advisory Board.
The event at West Hollywood Park Auditorium included a performance by the Osh-Bank with Shawn and Alik Oshmiansky, the Beverly Hills International Ballroom Dance Studio and winners of the 'Colibri Competition, and Flamenco Show.
City Councilmember Lauren Meister and Stephanie Harker, a community activist known for her advocacy for the city's Eastside, each was honored with a Woman of the Year Award for Community Service.
The city's Russian Advisory Board provides information on issues relating to the planning, development and coordination of services to the Russian-speaking community and makes recommendations to the City Council relative to the adoption of programs, policies or ordinances of benefit to the Russian-speaking community.