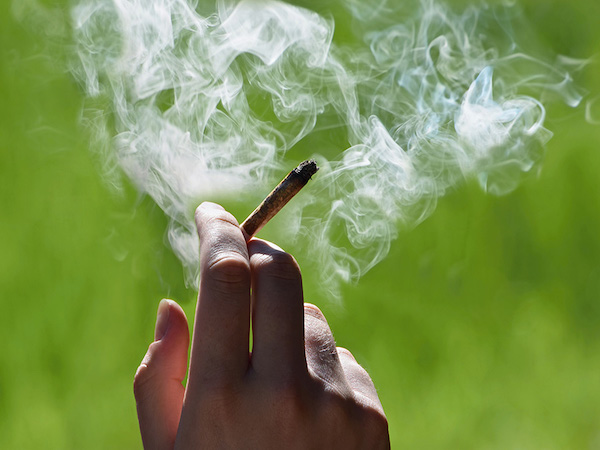 The Cannabis License Integrity Committee (CLIC), backed by those West Hollywood businesses that have qualified for recreational cannabis sales licenses, has launched a campaign whose goal is to "stop 'Corporate Cannabis' giant MedMen from re-writing the city's retail cannabis regulations."
The CLIC will be soliciting signatures from registered voters to put on the Nov. 3 general election ballot an initiative that essentially reaffirms the cannabis licensing process that West Hollywood launched in 2017. It must obtain signatures of 10% of the city's more than 28,000 registered voters to get the initiative included.
In 2017, the West Hollywood City Council adopted a "merit-based" approach to determine who qualified for one of eight licenses in five categories that include the sale of medical and recreational cannabis. In an effort to ensure that applications would be reviewed on their merits, each screening application was reviewed and scored by an independent five-member application evaluation committee appointed by City Manager Paul Arevalo. The intent was to make the process totally objective, with applicants not chosen because of their political influence.

None of the four existing medical cannabis retailers, who had been granted temporary licenses to sell recreational cannabis, qualified for permanent recreational cannabis sales licenses. However, they were "grandfathered in" and automatically granted medical cannabis licenses and given temporary recreational cannabis licenses, the length of which the City Council has twice extended, now to Jan. 1, 2021.
MedMen, one of the four existing retailers, who have been dubbed "The Originals," has challenged the city's application system. In a petition filed in L.A. Superior Court by the Farmacy, a collective through which MedMen operates its West Hollywood location, it has asked that the court halt any action required to complete the application process for the winners of the eight recreational cannabis licenses, who must also obtain state cannabis licenses and local business licenses. It also asked that the court order the City of West Hollywood to dismiss the independent panel chosen to evaluate the applications and appoint a new one. And it asked that the evaluation panel be required to give priority in its assessments to existing cannabis businesses.
In addition to MedMen, whose flagship store is at 8208 Santa Monica Blvd., the other "Originals" are Alternative Herbal Health Services at 7828 Santa Monica Blvd., Los Angeles Patients & Caregivers Group at 7213 Santa Monica Blvd., and Zen Healing at 8464 Santa Monica Blvd.
In a statement, the CLIC said it "asks West Hollywood voters to keep the city's existing cannabis laws on the books, maintaining the same numbers and types of licenses as adopted by the City Council. CLIC also seeks to preserve the independent, merit-based application process for cannabis licenses used by the City of West Hollywood."
"MedMen didn't oppose West Hollywood's cannabis licensing process until they found out they lost," said former City Councilmember Steve Martin. "MedMen sued the city to try and overturn the results of the independent screening process and now they want to buy themselves a license at the ballot box."
CLIC says that, If adopted, the Cannabis License Integrity Initiative would protect smoke-free cannabis lounges in West Hollywood, which MedMen proposes to combine with smoking and vaping establishments. "MedMen also seeks to remove laws against cannabis odor in residential neighborhoods," it says, a move CLIC opposes.
Registered voters in West Hollywood may sign the CLIC petition by looking for signature gatherers with a "WeHo CLIC" sticker.