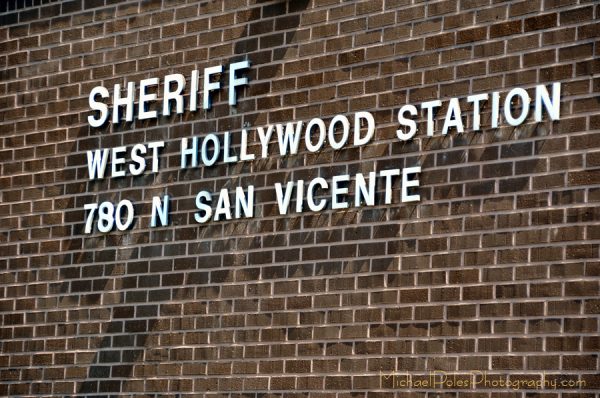 The West Hollywood Sheriff's Station lobby remains open during the coronavirus (COVID-19) outbreak, but the station encourages those with non-emergency issues to report them over the telephone rather than in person. 
The station's number is (310) 855-8850. Also, certain police reports can be made online at the station's website, www.WeHoSheriff.com. One can file a specific type of crime or incident report through this website. Once the report is reviewed and accepted, a free copy of the approved report will be emailed to the filer.
You can report online the following incidents:
– Lost or stolen cell phones valued $950 or less
– Lost or stolen property valued $950 or less
– Vandalism, excluding graffiti, where damage is valued under $400
– Theft from an unlocked vehicle valued $950 or less
– Theft from an open or unsecured area valued $950 or less
You also can file a supplemental loss form online to add to a previously filed report.
"As we continue to adapt to the challenges caused by the COVID-19 virus, deputies have been provided emergency response protocols to assist with community members who may be infected with COVID-19, and safety equipment measures for our personnel have been implemented," the station said in an announcement. "We are frequently monitoring stores and businesses where food, health and emergency resources can be obtained.
"The Sheriff's Department is working closely with public health and emergency professionals such as the county Emergency Operations Center (CEOC), the county Department of Public Health (CDP), the Los Angeles County Department of Human Resources (DHR), and the Center for Disease Control and Prevention (CDC) through our LASD Department Operations Center (DOC) which is open 24 hours a day/7 days a week."