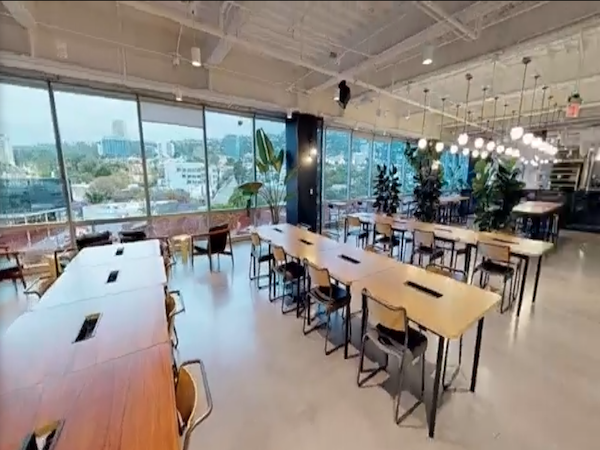 In response to what may be the first case of coronavirus (COVID-19) infection in West Hollywood, WeWork has announced that it has closed its shared working space at the Pacific Design Center Red and Green buildings as of yesterday.
WeWork's 31 other locations in Los Angeles County remain open, as do its hundreds of shared office space locations in 33 other cities in the United States. Other than the WeWork space, the rest of the PDC's Red, Green, and Blue building office and showroom spaces remain open.
WeWork leased 70,000 square feet on the seventh and eighth floors of the Red Building in 2017 and an additional 54,000 square feet in the Blue Building in 2018.
Madison Tuton, who worked for the PDC WeWork space, reported in a post on the NextDoor.com website that she had received a notification that someone working there tested positive for coronavirus. Others have confirmed the person was found positive for a COVID-19 infection. The person's name and place of residence has not been disclosed.
Last year WeWork had to deal with complaints that phone booths at hundreds of its locations in the United States and Canada contained formaldehyde, which can cause respiratory symptoms, and eye, nose, and throat irritation. WeWorks markets its phone booths as places where those sharing a work place can talk privately on the phone.
WEHOville has reached out to the manager of that WeWork space and to the company's headquarters in New York City for more information about the closure and how long it will last but has not received a response.  Steven M. Cherniak, Chief Operating Officer of Cohen Brothers Realty Corp., which owns the PDC, said that it has no current plans to close the PDC.