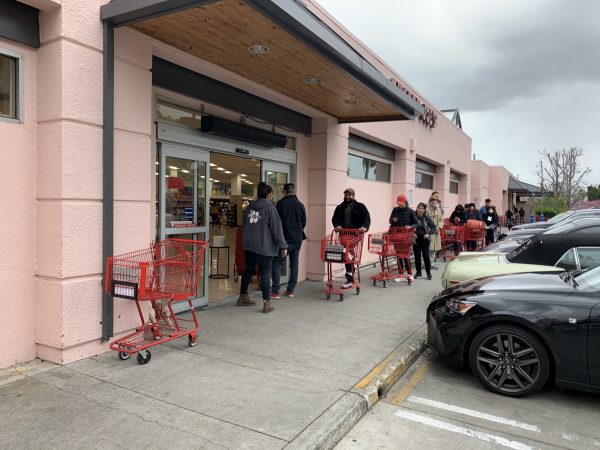 The following is a list of grocery stores, pharmacies, pet care and supply services, addiction recovery services and others provided by the West Hollywood Chamber of Commerce and local business owners and residents. It shows altered service times or methods because of the coronavirus. If you have businesses to add to the list, please email the name of the business and its website url to info@WEHOville.com.
Grocery Stores with Special Hours/Service for Seniors
The long lines we've seen of people waiting to get into a grocery store, and the crowded aisles inside, can be intimidating to seniors. Here are local grocery stores that are taking steps to make shopping easier for those 65 and older, including offering special early opening hours for them:
Suicide Prevention
If you or someone you know of is contemplating suicide, please call Trevor project for advice and support in dealing with your issues.
The Trevor Project. A 24-hour hotline for crisis prevention and suicide prevention services (866) 488-7386

Pets Supplies and Services
Here are veterinarians and pet supply stores that are continuing to provide services.
Drug Stores / Pharmacies
Pharmacies may have adjusted their hours and only permit drop-offs of prescriptions and pick-ups of filled prescriptions.
Capitol Drugs. Open for delivery and pickup at adjusted store hours, which are Mondays through Fridays from 9 a.m. to 5:30 p.m., Saturdays from 9 a.m. to 5 p.m. and Sundays from 10 a.m. to 5 p.m. (store only, pharmacy closed)
Pavilions Pharmacy . Open at adjusted hours of 8 a.m. to 8 p.m. Mondays through Fridays

Recovery & Sobriety