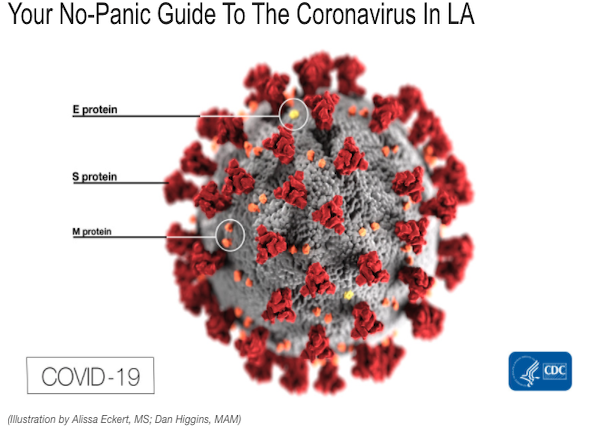 About that coronavirus . How does it spread? Does wearing a mask help? Are the buses still running? My business is closed, so what happens if I can't pay my rent? Is it true that Cedars-Sinai is putting up tents for patients on its property? And what are the symptoms of a COVID-19 infection?
WEHOville's goal is to keep its readers up to date on the impact of the virus locally, including working with the West Hollywood Chamber of Commerce to let you know what restaurants are offering take out and delivery and what service-oriented businesses (e.g. veterinarians, pharmacies are open). But LAist.com appears to be the best resource for answering all of your other questions, like those in the first paragraph of this story and many more.
Its "No-Panic Guide To The Coronavirus in LA" is available online, and you can sign up there for email updates. LAist is owned by the non-profit KPCC, a public radio station.

Also, the City of West Hollywood continues to update information about the coronavirus and steps the city is taking to deal with it on the coronavirus page on its website. That's where you can find information in multiple languages