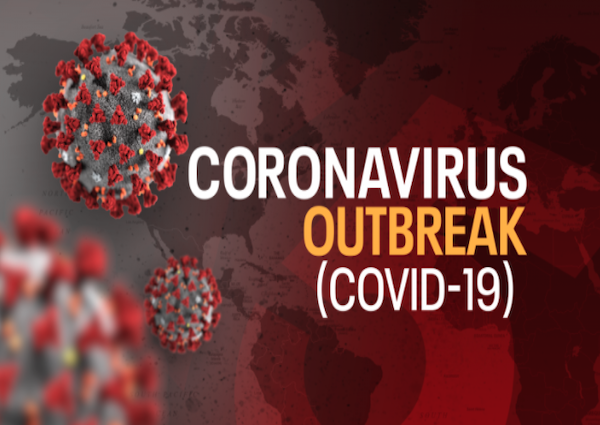 The number of confirmed coronavirus (COVID-19) infections in West Hollywood jumped from 12 on Thursday to 15 on Friday according to data from the Los Angeles Department of Public Health. That means one of every 2,457 people in West Hollywood has been confirmed to be infected.
The report states that 16 cases have been confirmed in Brentwood, which equals one of every 2,308 residents. That means Brentwood has the highest number of infections and the highest percentage of infections per number of residents in all of the 93 cities and communities in the Health Department report. West Hollywood ranks second.
The Health Department reports 292 cases of COVID-19 infection across Los Angeles County, a 26% increase from the 231 reported on Thursday.  That means one of every 34,608 residents of Los Angeles County has been confirmed to have the disease.
It is unclear why West Hollywood has such a high percentage of infections. However, its population density (it is ranked the 17th most densely populated city in the United States), and its nightlife culture, with bars packed Monday until the Health Department ordered them closed, are possible factors.  
The number of confirmed infections in West Hollywood reported on Friday is an increase from five reported by WEHOville on Monday, which illustrates how fast the infections are spreading.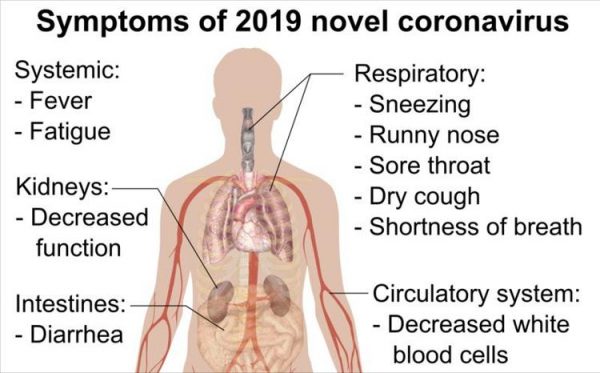 For each confirmed infection, there are many undiagnosed infections. A story in Science magazine cites a study that found that for every documented infection in China, there were10 other residents who were infected but didn't know it. National Public Radio (NPR) reports that data from China shows that each coronavirus case seems to infect around 2 to 2.5 additional people.
In nearby communities there were minor increases in Friday's report from those reported on Thursday. The confirmed infection count in Beverly Hills went from four to five, in Culver City from three to four, and in the Hollywood neighborhood it increased from five to seven.  The number of confirmed infections in the Melrose neighborhood remained static at 11.
The City of West Hollywood has declared a state of emergency because of the virus. Information the restrictions and services implemented as part of that can be found on the city's website. WEHOville has added a section to the website that includes all stories it has published about the coronavirus epidemic, including services offered by local businesses.
Here is the full list of cities and communities with infections from the Los Angeles Department of Public Health:
Alhambra                    3
Altadena                     2
Arcadia                        2
Baldwin Hills               1
Beverly Hills                5
Beverlywood               2
Boyle Heights              5
Brentwood                  16
Burbank                      1
Calabasas                    1
Carson                         3
Castaic                         1
Century City                4
Century Palms/Cove   1
Covina                         1
Crestview                    1
Culver City                   4
Diamond Bar               2
Downtown                  1
Eagle Rock                   1
East Los Angeles         1
Echo Park                    1
El Segundo                  1
Encino                         8
Gardena                      1
Glendale                      4
Granada Hills              4
Hancock Park              2
Hawthorne                  2
Hollywood                   7
Hollywood Hills           2
Inglewood                   2
Koreatown                  1
La Mirada                    3
Lake Balboa                 1
Lakewood                   1
Lancaster                    3
Lawndale                     1
Lomita                         5
Long Beach                 12
Lynwood                     1
Manhattan Beach       6
Mar Vista                    3
Melrose                       11
Miracle Mile                1
Monterey Park            2
North Hollywood        5
Northridge                  1
Pacific Palisades          6
Palms                          1
Park LaBrea                 4
Pasadena                    2
Playa Vista                  1
Redondo Beach           1
Reseda                         2
San Dimas                   1
San Fernado                1
San Pedro                    1
Santa Clarita               4
Santa Monica              4
Santa Monica Mntns  2
Sherman Oaks             6
South El Monte           1
South Pasadena          2
South Whittier             1
Stevenson Ranch        1
Studio City                  3
Sylmar                         1
Tarzana                       6
Torrance                     2
Tujunga                       1
University Park           1
Valley Glen                  3
Van Nuys                     1
Venice                         4
Vermont Knolls           1
Walnut                         2
West Adams                1
West Hills                    3
West Hollywood         15
West Los Angeles        3
West Vernon               1
Westchester               3
Westwood                  5
Whittier                      2
Winnetka                    1
Woodland Hills           4
Under Investigation    39