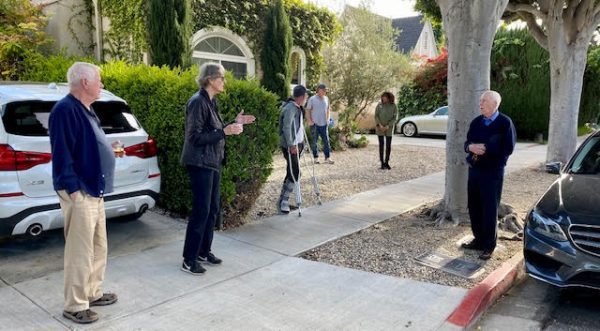 EDITOR'S NOTE: This story was previously published as a newsletter to members of the West Hollywood West Residents Association, whose vice president Manny Rodriguez agreed to let WEHOville share it with a wider audience that might find it inspiring.
Today in WeHo West, some Dorrington Avenue residents came out of their homes to be with friends and neighbors after a long week of social isolation and stillness in the neighborhood.
For just a little while, both sides of Dorrington Avenue broke out of their "Safer at Home" routine. Some stayed on their side, others took the leap across the street.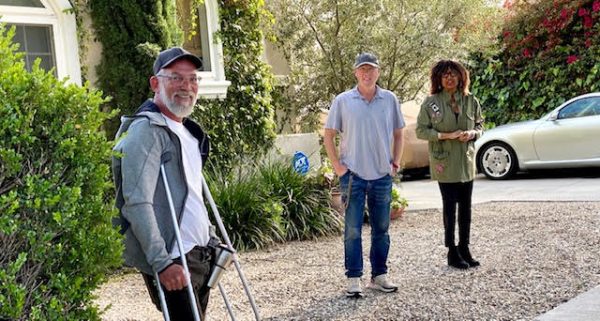 Clifford, a 22-year WeHo West resident, organized the gathering.
"I was talking to Toby last night and we were just saying that we miss seeing everybody" he said.
So they each called a couple of neighbors, who then told others, and at 5 p.m. everybody came out to the sidewalk.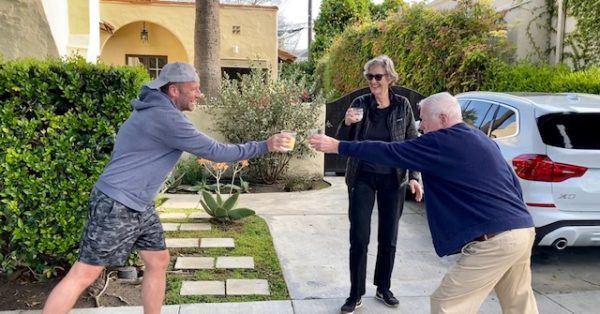 Eventually about ten neighbors showed up, told stories, had a few laughs and made toasts. All while maintaining social distancing.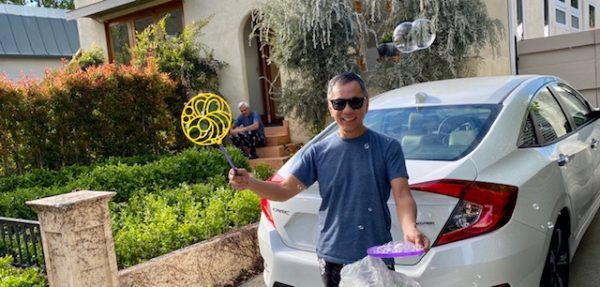 There was even a water bubble performance across the street.
Long time Dorrington Avenue resident Giovanni felt that there's always something positive that can come out of difficult times.
"Remember it was during the Depression that the chocolate chip cookie was invented," she said. "So who knows what may come out of this?"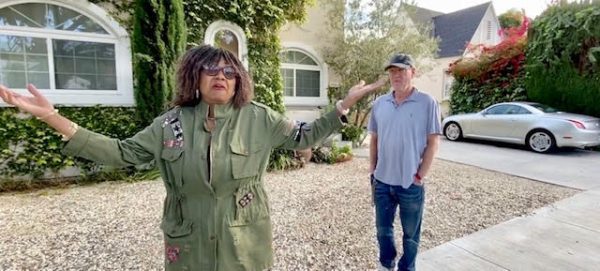 We wish everyone in our West Hollywood West neighborhood, and beyond, stays safe and connected. As long as we support and look after each other, we'll be ok.
Check out the City of West Hollywood's website for useful coronavirus information and resources.