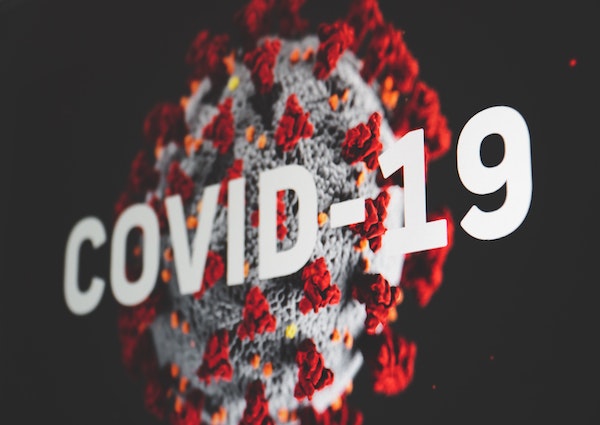 The number of confirmed novel coronavirus (COVID-19) infections in Los Angeles County jumped to 351 on Saturday, a major increase from the 292 counted the day before. There were 18 confirmed infections in West Hollywood, up from 15 on Friday.
Saturday's count means one of every 2,047 West Hollywood residents has been diagnosed to be infected with the virus, the highest percentage of any city or community counted by the LA Public Health Department and those of Long Beach and Pasadena. Brentwood, which also had 18 confirmed infections on Saturday, had the second highest percentage, with one of every 2,052 residents diagnosed.
The Melrose neighborhood to the south of West Hollywood was home to 12 confirmed cases on Saturday, one for every 4,000 residents. In Beverly Hills, the count on Saturday was seven, up two from Friday's count of five.  And in Culver City there were four confirmed infections, the same number as the day before. There were 12 cases confirmed in Hollywood, up from seven on Friday.
The Public Health Department said there were two additional deaths in Los Angeles County, raising the total thus far to four. "The individuals who died were both older than 65 with underlying health conditions; one person lived in Miracle Mile and the other individual resided in Del Rey," the Health Department said in an announcement of the infection count. "Because there are positive cases across the entire county, the public should not think one location is safer than another. Additional information regarding some of the new cases are pending completion of investigations."
The Health Department also clarified the restrictions it issued Thursday  that said "public grooming" services were permitted.  In today's statement it said that "personal grooming services (including hair and nail salons) are non-essential services that are closed." It also stated that golf courses are closed.
"If you are mildly sick, stay home for at least seven days or until 72 hours after being fever free, whichever is longer," the Department said in its statement. "Call your doctor if you are concerned and/or your symptoms worsen. Individuals who are elderly, have underlying health conditions or pregnant should consider contacting their providers earlier when they are sick."
People are asked not to leave their homes unless it for essential shopping (groceries, medicines, home supplies, etc.) or to walk a dog or take a walk for exercise. And even then, they are instructed to stay six feet away from others.  Gatherings of 10 or more people are banned.  Smaller events, such as a family union of up to nine people, must include access to soap and water for handwashing or hand sanitizer, and those attending must sit at least six feet apart.
The City of West Hollywood has declared a state of emergency because of the virus. Information the restrictions and services implemented as part of that can be found on the city's website. WEHOville has added a section to the website that includes all stories it has published about the coronavirus epidemic, including services offered by local businesses.
Here is a list of cities and communities in Los Angeles County with the number of cases confirmed as of Saturday:
Alhambra 3
Altadena 3
Arcadia 2
Baldwin Hills 2
Beverly Hills 7
Beverlywood 5
Boyle Heights 5
Brentwood 18
Burbank 1
Calabasas 1
Carson 3
Castaic 1
Century City 4
Century Palms/Cove 1
Cerritos 1
Covina 1
Crestview 4
Culver City 4
Del Rey 2
Diamond Bar 2
Downtown 1
Eagle Rock 1
East Los Angeles 1
Echo Park 1
El Segundo 2
Encino 10
Gardena 1
Glendale 5
Granada Hills 4
Hancock Park 4
Hawthorne 2
Hollywood 12
Hollywood Hills 2
Inglewood 2
Koreatown 1
La Canada Flintridge 1
La Mirada 3
La Verne 1
Lake Balboa 1
Lakewood 1
Lancaster 3
Lawndale 1
Lomita 7
Long Beach 13
Lynwood 1
Manhattan Beach 7
Mar Vista 4
Melrose 12
Miracle Mile 1
Montebello 1
Monterey Park 3
North Hollywood 5
Northridge 1
Pacific Palisades 7
Palms 1
Park La Brea 4
Pasadena 3
Playa Vista 2
Redondo Beach 2
Reseda 3
San Dimas 1
San Fernando 1
San Pedro 1
Santa Clarita 4
Santa Monica 5
Santa Monica Mountains 3
Sherman Oaks 7
Silverlake 3
South El Monte 1
South Pasadena 2
South Whittier 1
Stevenson Ranch 1
Studio City 4
Sun Valley 1
Sunland 1
Sylmar 1
Tarzana 7
Torrance 2
Tujunga 1
University Park 1
Valley Glen 6
Van Nuys 2
Venice 6
Vermont Knolls 1
Vermont Vista 1
Vernon Central 1
Walnut 1
West Adams 2
West Covina 1
West Hills 4
West Hollywood 18
West Los Angeles 3
West Vernon 2
Westchester 3
Westlake 1
Westwood 5
Whittier 2
Winnetka 1
Woodland Hills 5
Under Investigation 31