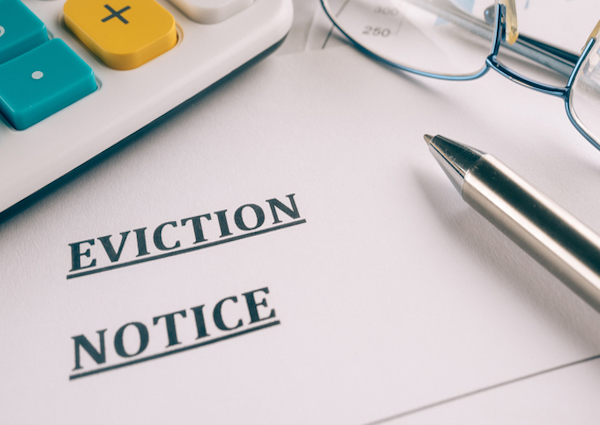 The closing of businesses because of the COVID-19 epidemic has led to a surge of layoffs of employees and the loss of work for freelancers that leaves those workers worrying about how to pay their rent.
In West Hollywood, where 78% of residents are renters, there now is a measure in place that provides some protection to renters whose income is impacted by the virus. As part of the "urgency ordinance" that the City Council approved on March 16, there now is a temporary moratorium on evictions for nonpayment of rent caused by the COVID-19 pandemic. The ordinance applies to nonpayment eviction notices served or filed on or after March 16 and remains in effect for 60 days, unless extended. There will be no evictions for lack of rent if due to COVID-19 financial impact.
The following is what affected tenants must do to be covered under the ordinance:
— Notify the landlord in writing within 30 days of the rental due date of one's inability to pay rent. Notification "in writing" includes email or text communications to a landlord or the landlord's representative with whom the tenant has previously corresponded by email or text. Any medical or financial information provided to the landlord must be held in confidence, and only used for evaluating the tenant's claim. A template for a letter of notification to a landlord can be found online.
— State the ways in which one has been financially impacted. This can include:
Caring for himself or herself or a family member who is sick with COVID-19
Having been laid-off, or having a reduction in work hours, or other income reduction resulting from business closure or other economic or employer impacts of COVID-19
Having to comply with a recommendation from a government health authority to stay home, self- quarantine, or avoid congregating with others during the state of emergency
Incurring extraordinary out-of-pocket medical expenses
Needing child care assistance because of school closures related to COVID-19
A landlord who has been notified of a tenant's lost income and inability to pay full rent due to financial impacts related to COVID-19 — and who has been provided with documentation in writing within 30 days after the date that rent is due – cannot seek to evict the tenant for nonpayment of rent. However, the ordinance does not relieve the tenant from eventually paying the rent, which will be due within six months after the expiration of the local emergency. The landlord may not charge a late fee on the rent. The ordinance is intended to be narrow and no other legal remedies available to the landlord are affected.
In a statement announcing the eviction moratorium, the City of West Hollywood also listed community organizations that can assist residents with housing issues:
Limited Rental Assistance
Aid for AIDS (Alliance for Housing & Healing) | (323) 656-1107 | Provides financial assistance to persons living with HIV/AIDS to pay for rent, utilities and pharmaceuticals. The Alliance for Housing and Healing Aging in Place Program provides supplemental rental assistance to all older adults living in West Hollywood who are having trouble paying their rent.
National Council of Jewish Women | (323) 852-7036 | NCJW provides rental assistance to West Hollywood residents no matter their gender or religion. Leave a message and your call will be returned.
Free or Low-Cost Legal Resources
Keeping Up to Date
West Hollywood's coronavirus updates are available online. Residents can follow @wehocity on Twitter and Facebook and Instagram and turn on notifications for up-to-date information regarding details.
Updates and information about the current numbers of COVID-19 cases in the United States and in Los Angeles County, the spread of the virus, severity, treatments, precautions, and other important public health information in multiple languages, can be found online. Resources are the Los Angeles County Department of Public Health (Public Health) and the federal Centers for Disease Control and Prevention (CDC).