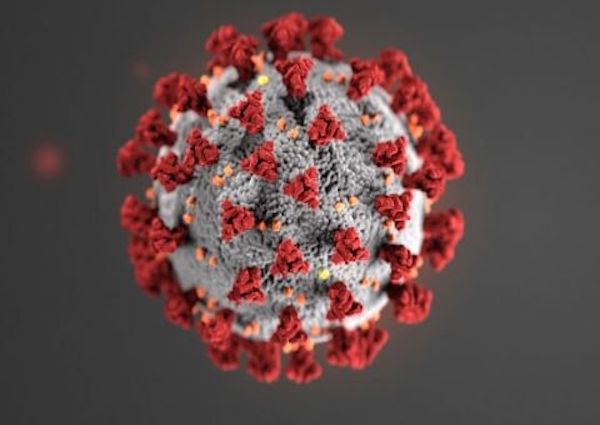 As of noon today, there have been 536 confirmed COVID-19 infections in Los Angeles County and seven deaths according to the Los Angeles County Department of Public Health. That represents an increase of 31% over the 409 novel coronavirus infections reported on Sunday. West Hollywood has 23 cases, an increase from the 19 reported on Sunday and from the five reported a week ago on March 16.
With today's count, WeHo remains the area with the second highest number of confirmed infections, just behind Brentwood, which reported 27. Today's count means one in every 1,602 residents of West Hollywood has been confirmed to be infected with the virus. Public Health officials have warned that there are likely many more people infected with COVID-19 than those whose infections have been confirmed.
Cities and neighborhoods surrounding West Hollywood also saw increases in confirmed infections. There were 12 in Beverly Hills, an increase of four from Sunday's count. Hollywood saw an increase of two cases to a total of 14. Confirmed cases in the Melrose neighborhood increased from 17 to 19. The only other places with 10 or more cases were Encino, whose count remains at 10; Long Beach, whose count jumped from 13 to 17, and Santa Monica, whose 12 confirmed cases were an increase from the seven reported on Sunday.
While public health officials have warned that the virus is more likely to have a deadly impact on seniors and those with existing health conditions, the majority of those whose infections were confirmed were 65 or younger. There were 217 infections of people ages 18 to 40, 198 of those from 41 to 65, 52 of those from over 65, and nine among those 17 years old and younger.
The Public Health Department has asked that people not leave their homes except to carry out essential tasks and that they stay six feet apart from others to avoid having the virus transmitted by a cough or sneeze. It also reminded residents to practice good public health hygiene, including washing hands as frequently as possible.
"If you are mildly sick, stay home for at least seven days or until 72 hours after being fever free, whichever is longer," says the Health Department's announcement. "Call your doctor if you are concerned and/or your symptoms worsen. Individuals who are elderly, have underlying health conditions or pregnant should consider contacting their providers earlier when they are sick."
The City of West Hollywood on March 16 proclaimed a local emergency because of the COVID-19 epidemic. The city's website lists resources offered during the emergency period to workers, renters, and older adults among others.
Cities and neighborhoods in Los Angeles County with confirmed COVID-19 infections as noon are as follows:
Agoura Hills     1
Alhambra 4
Altadena  5
Arcadia    3
Athens     1
Baldwin Hills    3
Bellflower         3
Beverly Hills     12
Beverlywood   7
Boyle Heights  5
Brentwood       27
Burbank   2
Calabasas 3
Canoga Park    2
Carson     6
Castaic     1
Century City     4
Century Palms/Cove        1
Cerritos    2
Cloverdale/Cochran         1
Compton 1
Covina      1
Crestview         6
Culver City       5
Diamond Bar   2
Downtown       1
Duarte      1
Eagle Rock        2
Eagle Hollywood      1
East Los Angeles      2
Echo Park 2
El Segundo       1
Encino      10
Gardena  1
Glendale  9
Glendora 1
Granada Hills   5
Hancock Park  6
Hawthorne       3
Hollywood        14
Hollywood Hills        7
Inglewood        3
Koreatown       3
La Canada Flintridge        2
La Mirada         3
La Verne  2
Lake Balboa     2
Lakewood        1
Lancaster 7
Lawndale 2
Lomita      8
Long Beach      17
Lynwood  2
Manhattan Beach    9
Mar Vista 6
Melrose   19
Miracle Mile    5
Monterey Park         3
North Hollywood     9
Northridge       1
Pacific Palisades       8
Palmdale 1
Palms       2
Paramount       2
Park LaBrea      6
Pasadena          3
Playa Vista       3
Redondo Beach       5
Reseda     3
San Dimas        1
San Fernado    1
San Pedro         2
Santa Clarita    7
Santa Monica  12
Santa Monica Mountains        2
Sherman Oaks 8
Silverlake 4
South El Monte        1
South Gate       1
South Park       1
South Pasadena       3
South Whittier 2
Stevenson Ranch     2
Studio City       7
Sylmar      1
Tarzana    8
Temple    1
Torrance  4
Tujunga    1
University Park         1
Valley Glen       7
Van Nuys 4
Venice      7
Vermont Knolls        1
Vermont Vista 1
Vermont Central      1
Walnut     1
West Adams    1
West Covina    1
West Hills         4
West Hollywood      23
West Los Angeles    4
West Vernon   2
Westchester    3
Westlake 1
Westwood       6
Whittier   2
Wilmington      3
Wilshire Center        1
Winnetka 1
Woodland Hills        7
Under Investigation  61