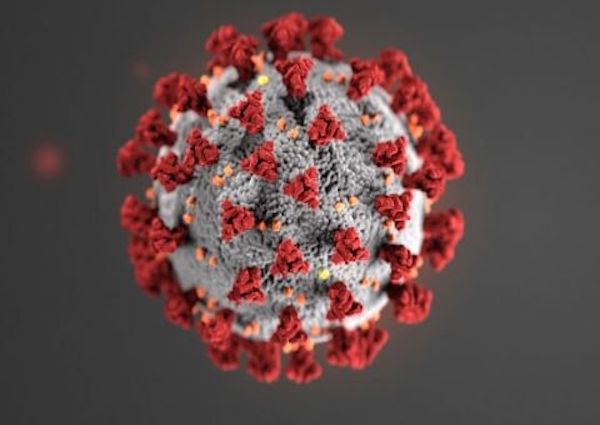 The Los Angeles County Department of Public Health today confirmed 128 new cases of the novel coronavirus (COVID-19) infection, bring the total to 662. Of those, 31 were in West Hollywood, a 35% increase over the 23 counted on Monday.
So far there have been seven COVID-19-related deaths in Los Angeles County, an increase of three over the count on Monday. "One individual was a youth under the age of 18, and two other individuals were between 50-70 years old," said the Health Department in a press release. "One of the individuals between 50-70 years old had underlying health conditions and resided in West Adams, the other is from a location that is still under investigation. The individual under the age of 18 resided in Lancaster. "
West Hollywood and Brentwood, which also has 31 infections as of today, have the largest number that have been confirmed in cities and neighborhoods of Los Angeles County. West Hollywood has one COVID-19 infected resident for each of its 1,189 residents.
It is not clear as yet why West Hollywood has such a high number of infections. One factor might be its density, which makes it harder for residents, particularly those of apartment and condo buildings, to do the "social distancing" recommended to keep people away from those who may be infected but not know it. Another issue may be the continued propensity of gay men – who make up 33% of the city's population — to engage in sexual encounters with strangers, which is evident in postings of WeHo residents on Grindr, Scruff, BBRTS and other gay sex apps.
Regarding nearby cities and neighborhoods, there was no increase reported today in the 12 infections in Beverly Hills on Monday. Culver City's infections increased from five to seven. Infections in Hollywood grew from 14 confirmed on Monday to 19 today. The Melrose neighborhood had a large increase, with the 19 infections reported on Monday growing to 26 today.
Emergency declarations by the governor of California, the county Health Department and the West Hollywood City Council have required the closure of bars and nightclubs, gyms, movie theatres and bowling alleys as well as other businesses deemed non-essential.  Grocery stores and supermarkets, pharmacies, and medical cannabis shops are among those deemed to be essential and allowed to remain open. Restaurants can be open only to prepare food for pickup and delivery. 
Health officials continue to emphasize the importance of "social distancing," which means staying home, avoiding crowds and staying at least six feet away from others whenever possible. Local grocery stores are beginning to enforce that, with Trade Joe's on Santa Monica Boulevard at Westmount requiring that those waiting on line to get in stand far apart. The Target store at the West Hollywood Gateway has put strips of red type on the floor near cash registers to notify shoppers that they have to maintain a six-foot distance from one another while waiting in line to pay.
People are being asked to practice social distancing because when someone with COVID-19 coughs or sneezes the small droplets from their nose or mouth can travel three to six feet. People can get infected if they breathe in these droplets, or the droplets land on their eyes, nose, or mouth. Although people who are sick with COVID-19 are the most infectious, it is possible that some people may spread the virus before they start to feel unwell.
It is also possible that a person can get COVID-19 by touching a surface or object that has the virus on it and then touching his or her own mouth, nose, or eyes, but this is not thought to be the main way the virus spreads.
The City of West Hollywood on March 16 proclaimed a local emergency because of the COVID-19 epidemic and since then has compiled a list of resources for workers, renters, older adults and others that can be accessed on its website.
Cities and neighborhoods in Los Angeles County with confirmed COVID-19 infections as noon Tuesday are as follows:
 Agoura Hills 3
Alhambra 5
Altadena 5
Arcadia 4
Athens 1
Baldwin Hills 3
Bellflower 3
Beverly Hills 12
Beverlywood 7
Boyle Heights 5
Brentwood 31
Burbank 2
Calabasas 4
Canoga Park 2
Canyon Country 1
Carson 8
Castaic 2
Century City 6
Century Palms/Cove 1
Cerritos 2
Claremont 1
Cloverdale/Cochran 2
Compton 1
Covina 3
Crestview 7
Culver City 7
Del Rey 3
Diamond Bar 2
Downey 1
Downtown 3
Duarte 1
Eagle Rock 2
East Hollywood 1
East Los Angeles 3
Echo Park 2
El Segundo 2
Encino 12
Exposition Park 1
Florence 1
Gardena 1
Glendale 10
Glendora 1
Granada Hills 5
Hancock Park 7
Harbor Gateway 1
Harvard Heights 1
Hawthorne 6
Highland Park 1
Hollywood 19
Hollywood Hills 8
Hyde Park 1
Inglewood 5
Koreatown 5
La Canada Flintridge 2
La Mirada 3
La Puente 1
La Verne 2
Lake Balboa 2
Lakewood 3
Lancaster 8
Lawndale 2
Lincoln Heights 1
Lomita 9
Long Beach 21
Los Feliz 2
Lynwood 2
Manhattan Beach 11
Mar Vista 6
Melrose 26
Miracle Mile 7
Monterey Park 3
Mt. Washington 1
North Hollywood 10
Northridge 2
Norwalk 1
Pacific Palisades 9
Palmdale 2
Palms 6
Paramount 2
Park La Brea 8
Pasadena 6
Pico 1
Pico Rivera 1
Playa Vista 4
Porter Ranch 1
Rancho Palos Verdes 3
Redondo Beach 7
Reseda 4
San Dimas 1
San Fernando 2
San Gabriel 1
San Pedro 2
Santa Clarita 7
Santa Monica 16
Santa Monica Mountains 2
Sherman Oaks 10
Silverlake 5
South El Monte 1
South Gate 1
South Park 1
South Pasadena 3
South Whittier 2
Stevenson Ranch 2
Studio City 7
Sun Valley 2
Sunland 1
Sylmar 1
Tarzana 9
Temple 1
Torrance 5
Tujunga 1
University Park 1
Valley Glen 9
Van Nuys 4
Venice 8
Vermont Knolls 1
Vermont Vista 3
Vernon Central 1
Walnut 1
West Adams 3
West Covina 1
West Hills 4
West Hollywood 31
West Los Angeles 4
West Vernon 4
Westchester 3
Westlake 1
Westwood 6
Whittier 3
Wholesale District 1
Willowbrook 1
Wilmington 4
Wilshire Center 1
Winnetka 2
Woodland Hills 8
Under Investigation 62