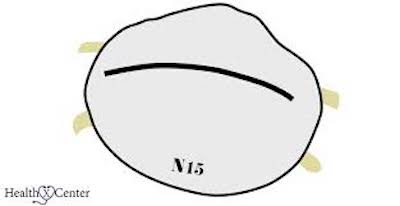 People are invited to drop off products that can be donated to health care workers dealing with the novel coronavirus epidemic at Plummer Park on Wednesday.
The drop-off event will take place from 9 a.m. to noon at the north parking lot at Plummer Park, which can be accessed via Fountain Avenue and North Vista Street. It is being organized by John Heilman and Lindsey Horvath, who are members of the West Hollywood City Council.
Supplies sought from local donors, and their condition, are as follows:
Sanitizers. Accepting all new (i.e. unused) hand sanitizers and sanitizing wipes, such as PDI, Clorox, or other brands. Also accepting all new clinical grade disinfectants, including wipes, sprays, and sanitation solutions with at least 70% alcohol/
Masks. Accepting new masks or respirators that are boxed or packaged. They include:
Isolation/procedure masks.
N95 masks. Preference will be given to unexpired N95s of  the Halyard, Moldex, 3M, Medline, Alpha Protech, or Gerson brands. Expired masks from Moldex, 3M, Medline, Alpha Protech, and Gerson are also accepted, however expired Halyard N95s cannot be accepted. Other brands of N95s, KN95s, or other international makes and models of respirators will be accepted, unless they are damaged (creased, broken, water/liquid damaged) or soiled.
Gloves. Must be latex free and in unopened boxes.
New gowns and new shoe covers. Isolation gowns will need to be fluid resistant, but not necessarily be fluid impermeable
New plastic face shields and goggles. They must be fluid resistant.
If you want to donate, you are asked to:
Label supplies and place them in the trunk of your vehicle so they're easy to identify and access. Include contact information in the package, if you would like to be contacted about your donation for any reason.
Pull into a parking spot in the north parking lot at Plummer Park.  A volunteer will direct you when you arrive.
Open your trunk and a volunteer will gather your supplies from your vehicle. Do not get out of your vehicle. This will help to prevent in-person contact and limit exposure.
After your supplies have been unloaded, leave the parking lot.
An announcement of the event notes states that "sharing your supplies with our local medical care providers not only allows them to serve patients in dire need, but it also helps to keep them safe while preventing the spread of COVID-19. We are being encouraged to prioritize access to these supplies for medical care providers, who are keeping us healthy and safe during this time."