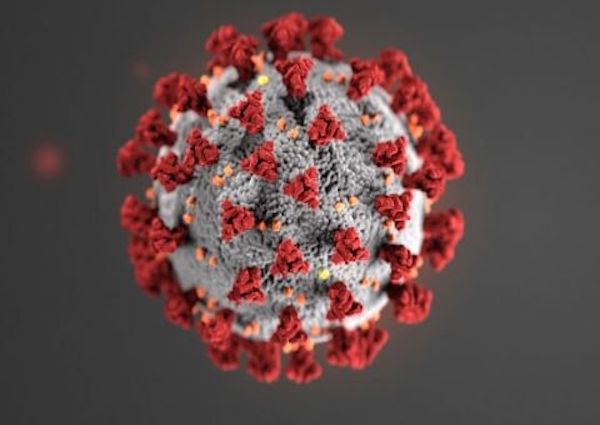 The Los Angeles County Department of Public Health (Public Health) has confirmed nine new deaths and 421 new cases of 2019 Novel Coronavirus (COVID-19) as of noon today, bring the total number of cases to 1,216. Of those, 253 people have been hospitalized and 21 have died.
There were 35 cases reported from West Hollywood, up from 31 on Wednesday. That means there has been one confirmed COVID-19 infection for each 1,053 residents. The number of confirmed cases in the Melrose neighborhood, which is just south of West Hollywood, increased dramatically, going from 33 reported on Wednesday to 47 today. Melrose now is the area with the most confirmed infections in Los Angeles County.
The number of cases in Brentwood, which earlier had tied with West Hollywood in having the largest number of confirmed cases in L.A. County also increased today to 42 from the 34 confirmed on Wednesday.
There also were changes in the count in other cities and neighborhoods near West Hollywood. The number of infections in Beverly Hills rose from 13 to 15 as of noon today. Culver City's infection count increased from six yesterday to eight today. Infections in Hollywood grew from 19 confirmed on Wednesday to 27 today.
People are reminded that they should practice social distancing because when someone with COVID-19 coughs or sneezes the small droplets from their nose or mouth can travel three to six feet. People can get infected if they breathe in these droplets, or the droplets land on their eyes, nose, or mouth. Although people who are sick with COVID-19 are the most infectious, it is possible that some people may spread the virus before they start to feel unwell.
It is also possible that a person can get COVID-19 by touching a surface or object that has the virus on it and then touching his or her own mouth, nose, or eyes, but this is not thought to be the main way the virus spreads.
Residents with questions about the COVID-19 pandemic and who are looking for resources to deal with it can find answers on the City of West Hollywood's website. Here is a list of links to sections about particular issues:
The full list of cities and communities where confirmed cases of COVID-19 have been as of noon today identified is below. (The * signifies that that the area contain multiple communities.)
Agoura Hills* 5
Alhambra 8
Altadena* 6
Arcadia 6
Arleta 2
Athens 3
Azusa* 1
Baldwin Hills 4
Bell 2
Bell Gardens* 3
Bellflower* 8
Beverly Hills 15
Beverlywood* 10
Boyle Heights 7
Brentwood* 42
Burbank 6
Calabasas* 5
Canoga Park 3
Canyon Country* 1
Carson* 21
Castaic 2
Century City* 9
Century Palms/Cove* 3
Cerritos* 2
Chatsworth 1
Claremont* 1
Cloverdale/Cochran* 3
Compton* 5
Covina* 4
Crenshaw District* 2
Crestview* 9
Culver City* 8
Del Rey 9
Diamond Bar 2
Downey 10
Downtown* 7
Duarte* 2
Eagle Rock 3
East Hollywood 2
East Los Angeles 4
Echo Park* 7
El Segundo* 2
Encino 21
Exposition Park 2
Florence* 7
Gardena 4
Glassell Park 2
Glendale 23
Glendora* 2
Granada Hills 8
Hacienda Heights 2
Hancock Park* 10
Harbor City* 1
Harbor Gateway* 3
Harvard Heights* 2
Hawthorne* 9
Highland Park 3
Hollywood 27
Hollywood Hills 17
Hyde Park* 1
Inglewood 12
Koreatown 7
La Canada Flintridge* 6
La Mirada* 5
La Puente 1
La Verne* 2
Lake Balboa 3
Lakewood* 7
Lancaster* 16
Lawndale* 2
Leimert Park* 2
Lincoln Heights 1
Little Bangladesh 1
Lomita* 12
Long Beach 41
Los Feliz* 5
Lynwood 6
Manhattan Beach* 21
Mar Vista 8
Maywood* 1
Melrose 47
Miracle Mile* 13
Monrovia* 2
Montebello 1
Monterey Park 4
Mt. Washington* 3
North Hills 1
North Hollywood 15
Northridge 4
Norwalk 9
Pacific Palisades* 12
Pacoima 1
Palmdale 2
Palms 10
Panorama City 4
Paramount 4
Park La Brea* 8
Pasadena 9
Pico 5
Pico Rivera 2
Playa Vista* 8
Pomona* 3
Porter Ranch 2
Rancho Palos Verdes 6
Redondo Beach 20
Reseda 8
San Dimas* 1
San Fernando* 3
San Gabriel 3
San Pedro* 5
Santa Clarita 16
Santa Monica 21
Santa Monica Mountains* 4
Sherman Oaks 17
Silverlake 11
South El Monte* 4
South Gate 4
South Park 2
South Pasadena* 4
South Whittier* 4
Stevenson Ranch* 3
Studio City* 11
Sun Valley 2
Sunland* 1
Sylmar 2
Tarzana 14
Temple* 6
Torrance 14
Tujunga* 2
University Park* 6
Valinda* 1
Valley Glen* 12
Van Nuys 4
Venice 11
Vermont Knolls* 3
Vermont Vista* 5
Vernon Central 1
Walnut* 1
Watts 1
West Adams 6
West Covina 4
West Hills* 4
West Hollywood 35
West Los Angeles* 5
West Vernon* 6
West Whittier/Los Nietos* 1
Westchester 7
Westlake 1
Westwood 11
Whittier* 3
Wholesale District 6
Willowbrook* 1
Wilmington 5
Wilshire Center 2
Winnetka* 5
Woodland Hills 13
Under Investigation 141