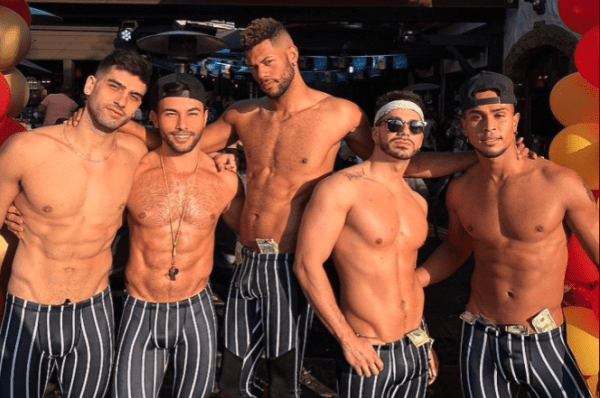 Wondering how your favorite bartender at Mother Lode or that server at Kitchen 24 is scrapping by during the coronavirus epidemic? What about those drag performers at Faultline or the go go dancers at Micky's?
And then there are those freelancers – graphic designers, illustrators, script writers, etc. — who work from home (or, before it shut down all the electric charging outlets) from Starbucks.
Like everyone, LGBTQ people working in service businesses or as freelancers are struggling to make it during one of the most difficult periods in contemporary American history.
Many self-employed people or people working in restaurants and bars are unaware that there is a disaster unemployment assistance program in place now. Click here to make a request online from the California Employment Development Department.
And there also are some creative ways for service workers and freelancers to find or create work they've never imagined doing.
Cleaning for The Fight
For example, "The Fight" gay magazine has launched a new cleaning service – Clean Jacks – that it promotes as a way "to keep your home safe and disinfected during the present health crisis."
Mark Ariel, The Fight's managing editor, says it's also a way to help out of work bartenders and restaurant workers from the community.
"We have a few experienced cleaning professionals on staff – and they are training the new hires," Ariel said.
He said the idea came to him after he heard from gay bar owners who asked him to post links to GoFundMe online campaigns they had launched to support their out of work employees.
"We of course posted those links, but felt we had to do something to assist our out of work community members."
When asked what types of jobs the new company is dealing with, Ariel said: "For the most part the orders we are receiving involve total disinfection of the home or apartment. This includes disinfecting household common areas – tables, hard-backed chairs, doorknobs, light switches, remotes, handles, desks, toilets and sinks. This is in addition to traditional cleaning, floors, carpets, etc."
"We are taking strict protective measures, all of our workers wear protective gear, masks, gloves and coveralls," Ariel said.
Pricing, after discounts, goes as low as $72 per visit, depending on the size of the dwelling and the type of job requested. Those looking for a cleaning can call (323) 375-1115.
A Move Into a Different Form of Art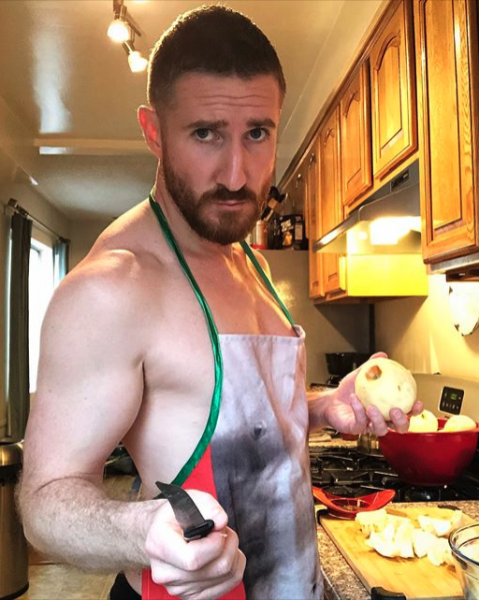 Huntley Woods, a freelance art director and copywriter, has taken another approach to help fill the income gap caused by the pandemic. He's baking and selling pies.
Woods announced his pie project in a post on his Facebook page on March 22.
"Anyone wanna buy some custom 💯 made from scratch pies 🥧 or baked goods to quarantine with?! Favs to make include Apple, Blueberry, Strawberry, Pumpkin, Key Lime. (Recently made some insane strawberry cream cheese pastys with home made jam). Lemme know what flavor, can deliver to ur doorstep 😉 $40/pie"
The response has been big, Woods told WEHOville (which, in full disclosure bought a pumpkin pie). While it's a big shift from the work he's used to, Woods says he's always enjoyed baking. And now it's helping him pay his bills. You can order one of Woods pies by sending him a message through his Facebook account.
Finding Donations from Customer Through GoFundMe
Owners and employees of some service businesses also have gone online to solicit donations from customers to help pay those who have lost their jobs.  If you're not spending $10 on that vodka tonic at Micky's or $21 on that dinner at Fiesta Cantina, maybe you should consider donating that money to help their servers survive.
Here's a list of GoFundMe accounts established for gay bars in West Hollywood, downtown Los Angeles and the Valley, with descriptions posted by the organizers.  If you are aware of another such account not listed here, please email the url to info@WEHOville.com so it can be added to the list.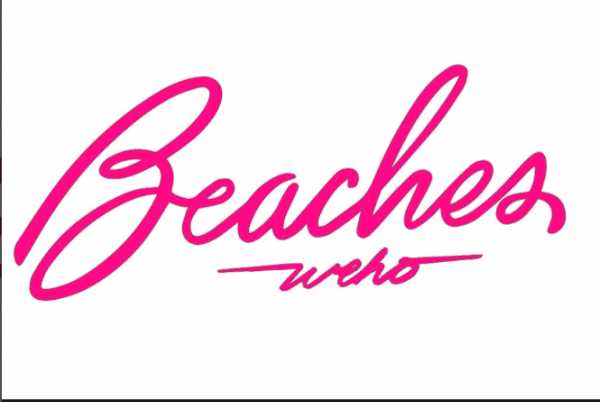 Beaches WeHo
As you know the Covid-19 crisis has forced Beaches Weho to close until the health departments deems it safe for "normal" life to resume.  Most of the staff depend on your tips to sustain their well-being, and there will be none for the foreseeable time.  While there is talk of financial assistance coming, nothing is certain yet and many are left feeling doubt about their financial future.  Our hearts break for everyone that is affected during this economic downturn.  If you are one of the fortunate ones that has financial stability during this time, Beaches Weho Staff would be forever grateful for any donation you could provide.  Funds will be distributed directly to the staff so they can at least try and keep up with as many financial obligations as possible until this passes.  To contribute, click here.
Club Tempo
Club Tempo customers have been asking how to help all the contractor employees of Club Tempo (Jasered y Sus Estrellas) while they are out of work due to this situation with coronavirus/COVID-19. Many of them work paycheck to paycheck, and thanks all customers for all the tips they have received from you for several years. As many you know they are only dedicated to entertainment and in these circumstances it is impossible to do so. The money raised will go to the entire team and those most affected by this situation. Thanks in advance for the help and if you cannot donate a dollar you would help us a lot just by sharing the page so that it will reach to more people. To contribute, click here.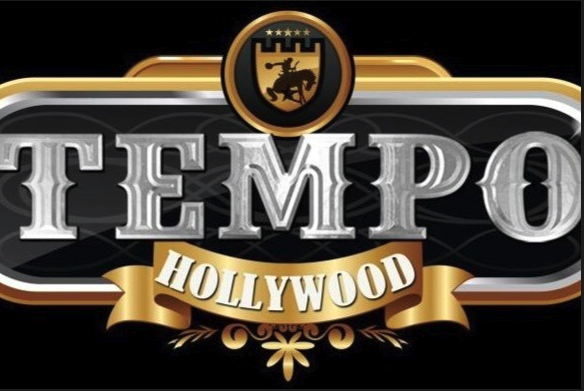 Faultline
The safety of our guests and staff is our number one priority. As much as it broke our hearts to close the doors of a place we love to call home. It left our Faultline family without a job. Our Faultline family consist of 19+ and in addition our fellow entertainers, drag queens, DJ's, go go boys and everyone who graces our stage. To contribute, click here.
Fiesta Cantina
With the uncertainty of when things will reopen and when we can get back to serving you all those bomb steak nachos, patron shots, and MEGA Margaritas, the staff would appreciate any kind of monetary donation you are able to provide! You can imagine how much of a burden this closure has placed on much of the staff, as they have relied on the bar for a majority, if not their entire income. To contribute, click here.
Fubar
Right now our Bartenders, Barbacks, DJs, Hosts….our FAMILY could use a helping hand. This whole thing sucks.  It extra, extra  sucks for our loved ones who depend on every penny from week to week. Our bartenders have of course filed for unemployment while we are shut down.. and all that stuff –  But –  that will only cover part of their income.  As you know bartenders survive on tips. So,  we thought we would create a virtual tip bucket here.  All of the funds will be divided up between the bar staff.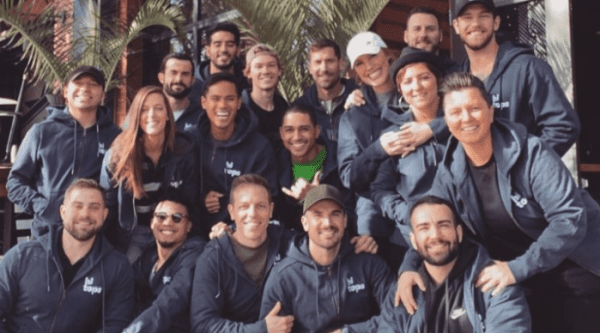 Hi Tops
With much uncertainty of when we will re-open,  we found it time to turn to our community for a little help.   If you have a little to spare, consider helping them in this time of need. For donations of $75 or more we'll include a Hi Tops T-Shirt upon reopening!  Any amount is warmly welcome. 100% of the donations will go directly to the bar staff, kitchen staff, cleaning crew, security team and DJ's.  To contribute, click here.
Micky's
This has taken a direct hit on our staff, who have been out of work for over a week. Without income, our staff members have faced financial hardships, and we are asking for support from the valued members of our community.  If you could make any donation to help support our staff through this pandemic, we would greatly appreciate it. Any and all donations are welcome during this time of need.  To contribute, click here.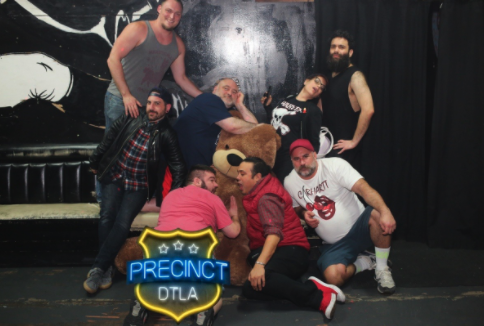 Precinct DTLA
As just about everyone is aware, Precinct DTLA – along with nearly every bar in Los Angeles – has closed its doors as part of the protective fight against the current pandemic. For the 30+ staff that call our bar home, this has been a huge financial blow. But beyond the sudden loss of income, the loss of community, joy and celebration have been an equally devastating emotional blow.  …  If you feel you are able to help alleviate this (hopefully) short-term hardship, anything you can contribute would be greatly appreciated. To contribute, click here.
Redline
With the mandatory closures of bars and restaurants from COVID-19, the Redline staff has been hit very hard. Most service industry professionals rely on TIPS to pay their bills and put a roof over their heads. Redline has spent almost 5 years providing DTLA with a safe space and a home for all. We could not have done that without our lovely staff. They mean the world to us and without them none of this would be possible.  Please pitch in if you can
The Abbey and Chapel Dancers
During this tough time, the West Hollywood Go Go dancers have to stay safe and refrain from performing during the outbreak of the virus. As independent contractors, it will be difficult to collect unemployment and 60+ dancers depend on this job for their daily income. Any amount would be greatly appreciated to until we can get back on stage to continue to be the life of your party. To contribute, click here.
The Eagle LA
The Eagle LA along with other bars and restaurants in Los Angeles are under a mandatory shutdown.  The staff of the Eagle rely heavily on our tips for income.  But it is more than just income that has been lost.  It is the sense of community, of seeing you and each other on a weekly basis.  … The Eagle has not had to shut its doors in the 14 years it has been open.  Our community matters to us.  You all matter to us. It is important that you, like all of us, do what you need to take care of your health and financial security.  But if you are able to help in this time of uncertainty it would be greatly appreciated. Funds will be divided evenly to all bar employees for things like food and medications and other regular expenses that have now become a big deal.  To contribute, click here.
Other Options
Other local bars and restaurants will benefit with a donation to GoFundMe's Help Hourly Workers campaign, which will distribute the money raised to the Tipping Point and Robin Hood non-profits. Donations here will be tax deductible.