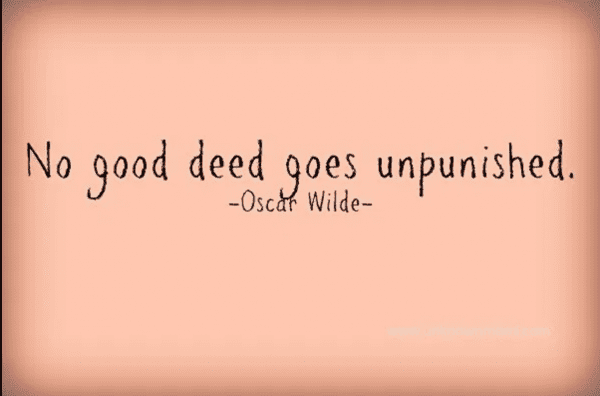 West Hollywood prides itself on the lofty ideals and core values that were intended to define us:  inclusion, acceptance, empathy, compassion.  Yet within our community there is a sizable segment of haters the likes of which I have rarely seen.  
Do you disagree?  All you need to do is follow the comments on any day in this very publication.  In fact look at the April 1 story "WeHo Chamber of Commerce Lobbies for Financial Support for Local Businesses" and follow down to see Eric Jon Schmidt's bitter comments about the West Hollywood business community. "Who cares about the businesses who have been overcharging us for years? Come on, $15 bucks for a cocktail, $15 bucks for a hamburger," he asks.  And then he follows with "the chamber of commerce should be ashamed for only caring about businesses making money and not caring about the most vulnerable members of our community."  
Mr. Schmidt clearly fails to realize it is the businesses that provide the tax basis for our vast array of social service programs along with the revenues generated by the parking meters used by the people that frequent these businesses  (not to mention the hundreds of thousands of dollars donated by these businesses each year to support local causes).  But, as is the case for so many in our community, it is easier just to hate rather than apply reason or insight.  
And yet, while I see great value in lively discussion and the sharing of different opinions, what happens here in West Hollywood goes far, far beyond that. Not so infrequently these comment threads devolve into personal attack or hateful rhetoric that has no basis in fact. Institutions, businesses or even individuals can be the targets of the venomous assaults.  And the nastiness can go well beyond the pages of WEHOville with some of these haters going so far as to write letters or place phone calls directly to their targets, excoriating them in language that deserves censure.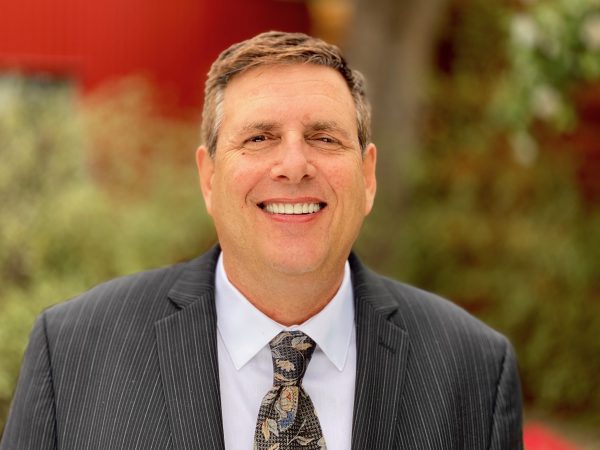 I know firsthand because I have been a subject of these comments, letters and phone calls on several occasions.  For example, learning that no vigil had been planned in response to the Pulse Massacre I contacted Lauren Meister and suggested that we needed to do something for the many West Hollywood residents that could not get downtown for the vigil presided over by John Duran at Pershing Square.  Lauren rolled up her sleeves and got to work and within several hours we had a venue and a plan.  
Micky's offered to host the event at no charge to the city and, in fact, agreed to donate a part of the proceeds from any sales that evening to the victims of the Pulse Massacre.  That evening I stood on the platform they provided, a platform that was positioned so that people could see and hear from positions both inside and out on the street, and urged people to continue to support the bars and restaurants, businesses and clubs that were the center of our community.  I spoke of how these were our churches, the places where we had gathered in the days of the AIDS epidemic to educate, motivate, activate and commiserate.  The very next day I began receiving phone calls, notes and letters accusing me of capitalizing on the tragedy to spur business in our community.  Other letters accused me of not recognizing the needs of the sober community by choosing Micky's as the venue…despite the fact the we consciously placed the speakers platform where we did to allow people to attend without having to step foot in the club.  These calls and letters did not stop for several weeks.  And what had I really done other than participate in creating a vigil to allow the residents of West Hollywood to come together and remind them of the importance of gathering and our gathering spots to support our strength as a community?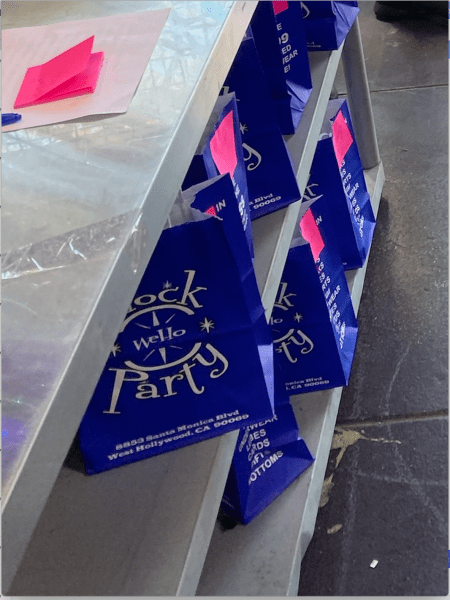 In the years since I have rarely mentioned this and certainly have not shared this on the pages of WEHOville.  Fortunately I have thick skin and I will continue to do what I can to support our community, haters be damned.
But I can no longer be silent on this issue in light of the recent attacks on Larry Block as he has attempted to provide our community with potentially life-saving masks during this coronavirus pandemic.  I have worked with Larry for over 30 years and there has never been a time he has turned me down, not one single time, when I asked for support for whatever particular charity event or cause I was working on.  Sometimes he gave money, sometimes he provided product, on several occasions he fully sponsored events and, in the case of Labor Day LA he went on to dedicate extraordinary amounts of time and resources to chair the entire weekend program raising hundreds of thousands of dollars for local HIV/AIDS education and services. He has served on countless committees and even more recently set up a foundation, WeHo Wish, to bring neighbors together to help West Hollywood residents in need.
  Larry Block's heart and soul are grounded in West Hollywood and, unlike so many others, he doesn't just give lip service, he walks the walk.  His dedication and generosity are proven over and over in his work through the years.  And yet, as the coronavirus pandemic unfolded and Larry rolled out his plan to secure and provide free masks to West Hollywood seniors 60 and over, disabled residents, those in affordable housing units and to our homeless population,  he has been attacked by haters.
 Despite having sourced the masks during a period when even government agencies and hospitals were having difficulty finding masks, despite having spent countless hours arranging for the logistics of production and shipping and despite having funded the purchase of these masks out of his own pocket, the haters are having their heyday.  I stood with Larry recently as he handed out masks for free to seniors who knocked on the door of Block Party.  I was there as he asked those who offered to purchase masks to write a check out to Weho Wish, not to Larry Block!  And I also heard the murmurs of the haters accusing him of profiting off the pandemic, using the masks to promote his business and support sales, buying votes for the upcoming election.  
There are people in this town who want to participate in the fabric of our community and are willing to dedicate time, energy and even financial resources for the betterment of our village.  But unless we reign in this hate, we will find ourselves without these leaders.  Because after all, who wants to continue doing good deeds when no good deed goes unpunished?