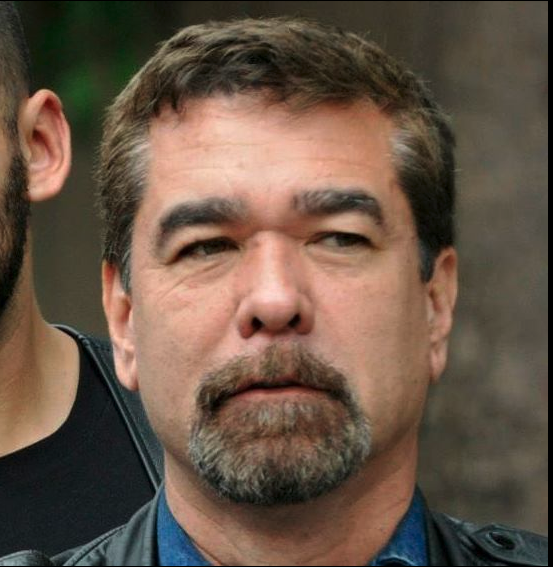 Garry Bowie, the executive director of Being Alive, has died from complications of a COVID-19 infection.
Bowie is the first person with strong connections to West Hollywood who has been confirmed to have died because of the virus. Being Alive, headquartered at 7532 Santa Monica Blvd., is a non-profit organization focused on helping HIV positive clients get the medical and mental health services they need.
In a post on his Facebook page, Bowie's husband, Jeff Wacha, said he had died at 9:30 this morning of lung complications associated with the virus.
Wacha said that Bowie had "started exhibiting flu-like symptoms on Thursday evening, March 19. He didn't have shortness of breath but had almost all of the other symptoms. Garry was very sick the entire time, spent a lot of time in bed, resting, and working on his laptop. He didn't get any worse, but he showed no improvement either.
With his condition not improving, Wacha called an ambulance on March 28 and had Bowie taken to the hospital. "They immediately put him on oxygen. I was able to exchange just a few words to him before they shut the doors and left with him," Wacha wrote. "I told him how much I loved him, and he told me how much he loved me. It was the last time I would see him."
In addition to serving as Being Alive's executive director, Bowie was active in the leather community. He had worked as an archivist for Satyrs Motorcycle Club, which was founded in 1954 by former military men and bills itself as the longest continuously operated gay club in the U.S.
Bowie was also the former director of the Long Beach AIDS Foundation and serves on the boards of several local nonprofits .
His Being Alive profile notes that he has "been a national conference co-chair for the Leadership Conference in 2010 for the LGBT community where over 200 people from all over the nation attended in downtown Los Angeles. He is a certified frainer and faculty of the board chair academy for The Third Sector Company. In 2008, Garry was named "Man of the Year" by the Long Beach Lambda Democratic Club for his exemplary service to the community; and received in March of 2010 "Fundraiser of the Year" award from the Southland Honors for his continued community fundraising efforts."
Bowie also is an author and a fromer film/video/radio producer with CenPic Media Group.  He was also the original producer of what Being Alive describes as "the often controversial and outlandish 'Karel and Andrew' talk radio show on KYPA 1230AM before it moved to KFI 640AM to replace the 'John and Ken Show'."
On his Facebook page on March 25, Bowie was critical of the lack of testing for the COVID-19 virus for those who weren't seriously ill and ready to be admitted to the hospital. (Los Angeles County has since expanded its drive-in testing centers and those with signs of a COVID-19 infection or who have been working with an infected person can apply online to be tested.)
"The CDC needs to fix the way we count COVID-19 cases," Bowie wrote in a reference to the federal Centers for Disease Control and Prevention. "For instance, my staff and I all have COVID-19, A presumptive case because our doctors know us and ask the right questions. However, our status is not counted. If it weren't for FB nobody would know each of us added one more to our neighborhood count. All because we haven't had testing. Here's my problem, CA currently has 2,853 confirmed cases, But because of testing shortages, and by order of our illustrious LA Public Health Dept, hospitals were told until the patient is seriously ill and ready to be admitted, no testing."
Wacha wrote on Facebook that while he couldn't visit Bowie, he was able to talk to him while he was in the hospital emergency room.
"I was able to talk to him for a couple of minutes at a time while he was in the ER, most of which was just reminding him how much I love him, and him telling me how much he loves me. We had one last set of 'I love you' before they sedated him so they could intubate and put him on a ventilator. This was about 2:00 p.m. on Saturday, March 28. I had no idea it would be the last time I spoke to my husband; my reason for living; the man who has supported me emotionally the previous 20 years and kept me alive; the man who made me laugh every day that we were together; the man who made each day together even more beautiful than the day before; the man who always knew what to do to help me see the light at the end of the tunnel when I started spiraling into the abyss; the man who surprised me with deliveries of flowers just because he 'knew you needed it right now and to remind you how much I love you'."